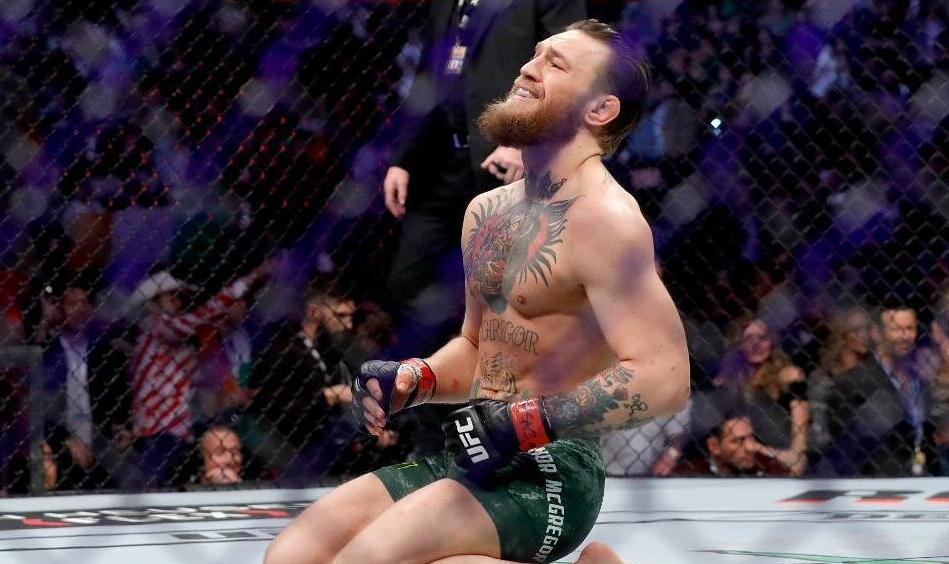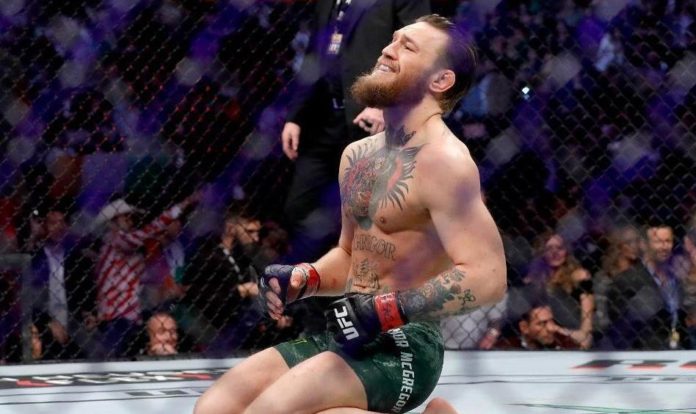 'The Notorious' Conor McGregor returned to the octagon for the first time in 15 months at UFC 246, and had the performance of his career against Donald 'Cowboy' Cerrone. McGregor didn't give Cerrone a chance to get going, as many of us anticipated, and he got the finish in just 40 seconds. The shoulder strikes he landed were something new in his arsenal, and god were they violent. We've seen a couple people throw them before, but none that shattered their opponents face.
That head kick was also a thing of beauty; Cerrone went to throw is own, McGregor blocked it, and returned with his own. To hurt a guy like 'Cowboy' with a head kick, the guy that has the most head kick knockouts in UFC history, a guy that's never had a head kick landed on him in MMA, that was incredibly impressive, especially considering McGregor's four inches shorter than Cerrone.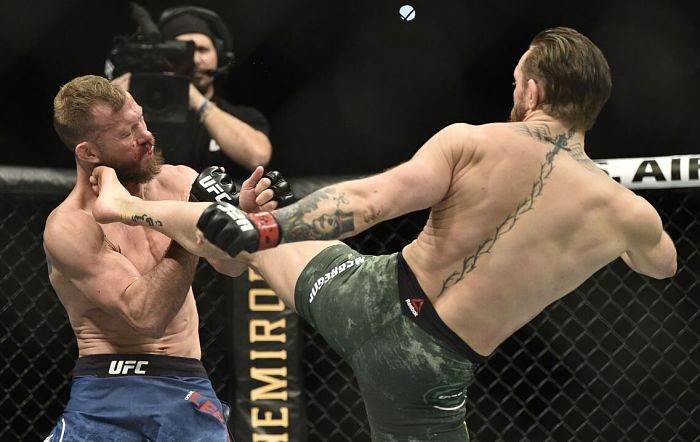 To all the people saying Cerrone took a dive, saying he didn't show up, or that the lights were to bright, just stop. 'The Notorious' is just the better fighter, plain and simple, these things happen in MMA. Sometimes these fights don't last long, and Cerrone got both his nose and orbital bone broken, there's a reason he couldn't continue.
Now, what's next for Conor McGregor? Dana White said he's next in line for a shot at the UFC Lightweight Championship, but is that really the best choice? Maybe Khabib Nurmagomedov is too good for McGregor, and if that's his next fight and he loses, he'll have gone 1-1 in his return. Does anyone really believe that if that happened he'd stay around?
Build him up a little bit first, give him at least one, preferably two more fights before that. Not that he can't beat Nurmagomedov, but there's no need to make that again when there's a few more great performances he could have first. On the other hand, if Tony Ferguson defeats Nurmagomedov, there's no way the UFC would pass up that fight.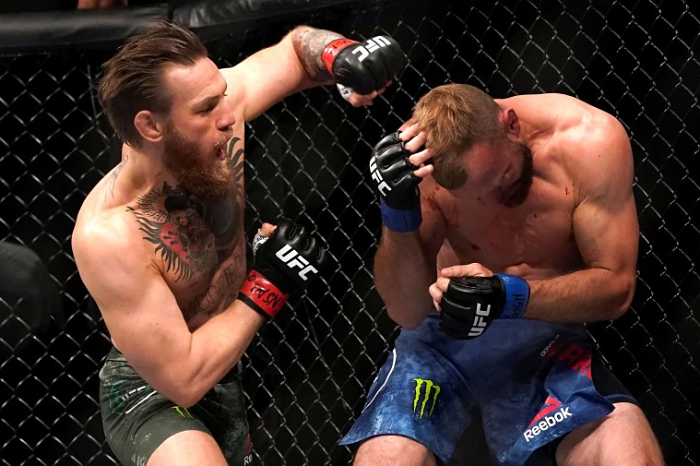 A trilogy with Nate Diaz is very interesting, though Diaz lost his last fight to Jorge Masvidal. He could fight Masvidal next as well, what a war that would be. Or what about Justin Gaethje, or a rematch with Dustin Poirier? All four of those match ups are more compelling than a second fight with Nurmagomedov right now, and it's not even certain he'd win all of them, those are some tough fights, especially Masvidal and Gaethje.
Conor McGregor is such a special talent and individual, people like him come around literally once in a lifetime, let's not potentially ruin this comeback of his. Build him back up the correct way, then when we've seen enough from him, that's the time to give him a title shot. The improvements he's made are pretty massive; we barely got to see anything new, but it's very obvious he's gotten much better in this time off.
At 31-years-old, he's approaching his peak. What would you like to see be next for 'The Notorious' Conor McGregor?