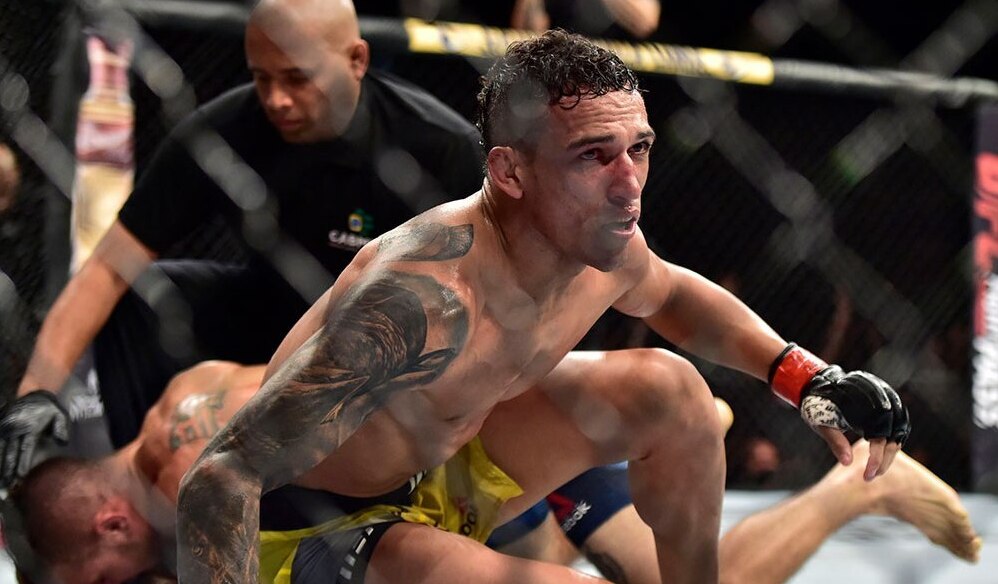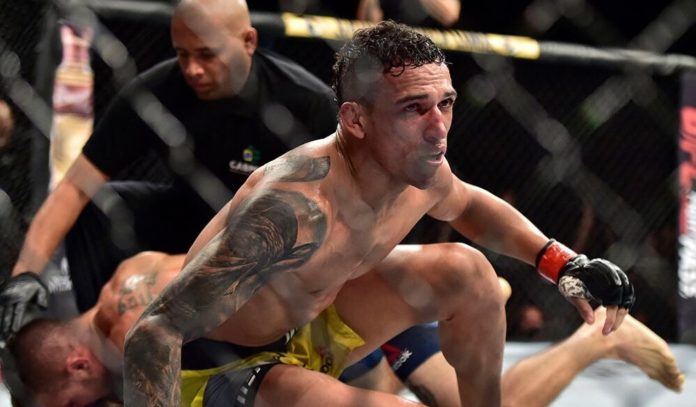 Charles Oliveira has really come into his own as of late; he's been finishing everyone that's been put in front of him, and he's riding a seven-fight win streak, his longest inside the UFC. He actually hadn't won more than four in a row inside the promotion previous. The question is, why and how has he gotten so much better? Is it because he's hitting his stride at 30-years-old? Is it because he's worked extensively on his striking? Is it because now he has the experience and before he didn't? It's been a beautiful thing to watch him evolve the way he has.
'Du Bronx' has been up-and-down in his wins and losses since coming to the UFC with a 12-0 record. He won his first two fights with the promotion before going 0-2 (1 NC) in his next three. He then won two more, before dropping back-to-back defeats again. Oliveira then went on his first real win streak with the UFC, improving his record to 20-4 (1 NC), before going 2-4 in his next six. Since then however, he's been unbeatable to everyone he's been matched up with.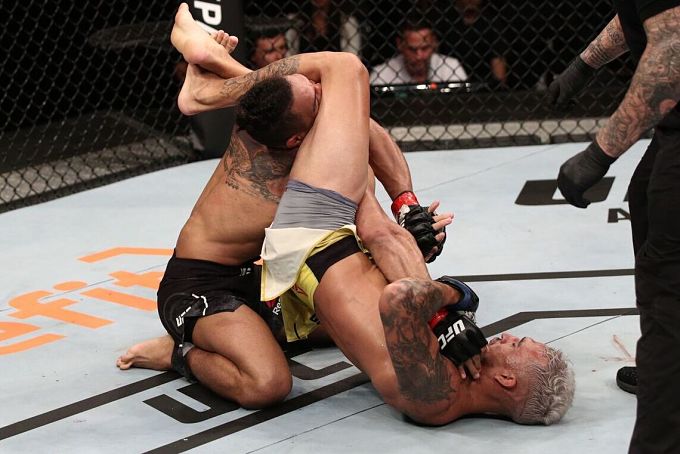 It's really kind of crazy to see him at the level he's at now. Oliveira has always been a good fighter, he's always been an incredibly dangerous fighter too, but something's different now. Normally you don't see guys become real top talents when they've lost the way he has as many times as he has. Of course, fighters learn from their losses, evolve, and come back better, but Oliveira has been brutally finished a few times, and often times fighters don't get a real sense of confidence once that's happened.
The way Cub Swanson knocked him out and the Paul Felder loss are certainly the two worst finishes he's been on the other end of, but he's even been submitted three times in MMA, surprisingly enough. The first man to submit him was Jim Miller back in 2010, his first loss. He's since avenged that loss with a submission of his own, but he's also been submitted by Anthony Pettis and Ricardo Lamas.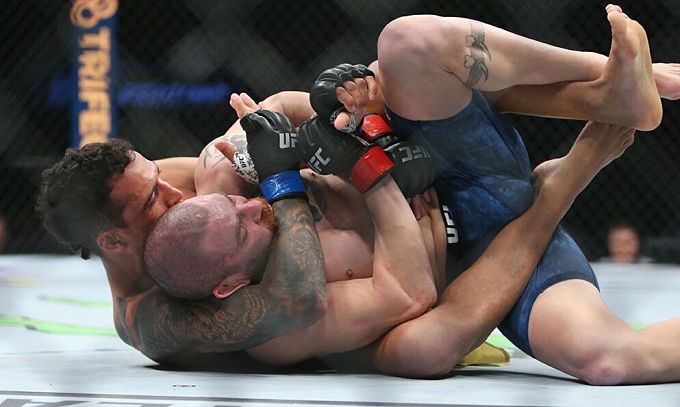 It was a very surprising thing to see each time it happened (Oliveira being finished via submission), Oliveira is one of, if not the most dangerous submission fighter in the UFC. He has more submission attempts than anyone in UFC history, and he broke the record for most submission wins in UFC history with eleven in 2018, and has since added to that three more times.
He's also tied for the most finishes in UFC history with Donald Cerrone at fifteen. Not just that either, but he also has the most submission wins in UFC featherweight history with six, the second most post-fight bonuses in UFC history at sixteen, and he has the highest finish rate of his wins in UFC history, which sits at 93.75%.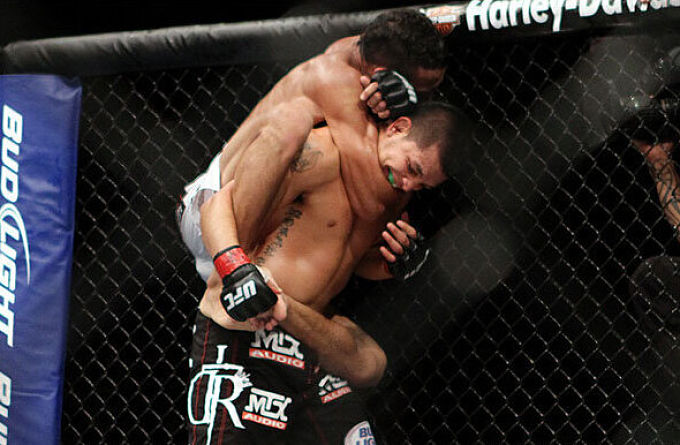 'Du Bronx' has always shown us moments of brilliance throughout his career in the UFC, but he's never really been able to put it together consistently. Many think he's just worked on his striking more recently, and while that may be the case, he's always had good striking.
Oliveira's muay thai has always been good and he's always had a lot of tools, he just didn't ever hurt anyone on the feet with it, and perhaps he wasn't confident in it. That's changed in the last year-and-a-half or so, he's been able to hurt his opponents on the feet, which is a major change for him.
Oliveira started out his career with five of his first six wins coming via (t)ko, and his last win before joining the UFC was via KO (slam). His striking worked on lesser competition, but it was different once he came to the big show. It took him a while to find his comfort it seems, but just over a year ago is when we really got to see him put it all together.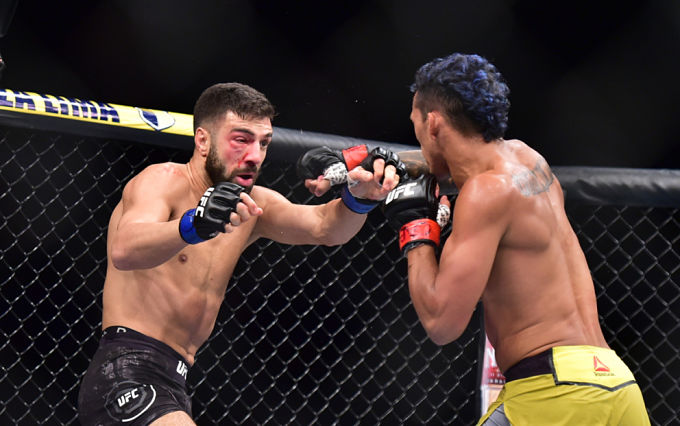 He was doing very well on the feet against David Teymur. After being poked in the eye twice and being dropped in the first minute of their fight, Oliveira started pushing the pace and showed us how much he's been working on his stand up attack. He almost finished Teymur with strikes in round two, who's 39-1 in professional kickboxing. This would've been his first knockout win in the UFC had he not chose to jump on an anaconda choke instead, and this is where we got the first glimpse of what he's really capable of on the feet.
After this 'Du Bronx' rattled off back-to-back knockout victories, before fighting Kevin Lee at UFC Brasilia. Lee isn't the only person he has beat with a big name, but he's certainly the biggest, and was ranked at No. 8 in the UFC's lightweight division going into this fight, while Oliveira was No. 13. Now that he has a win over a top ten guy, it'll be very interesting to see what the UFC does with him next.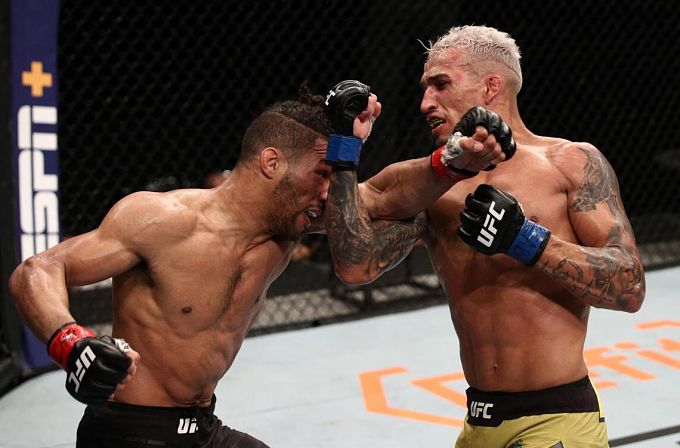 Oliveira has always been a talent that could potentially beat anyone on any given night, and that potential is now real, he really could beat anyone at 155 lbs on any given night. The way he takes control of the center of the octagon, along with his striking ability, and of course his grappling, he's going to be very hard for anyone to beat. Who should 'Du Bronx' fight next?