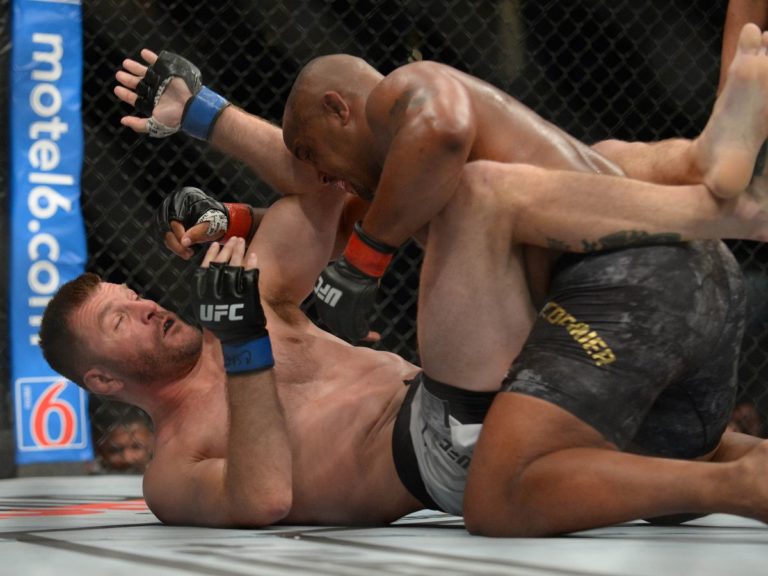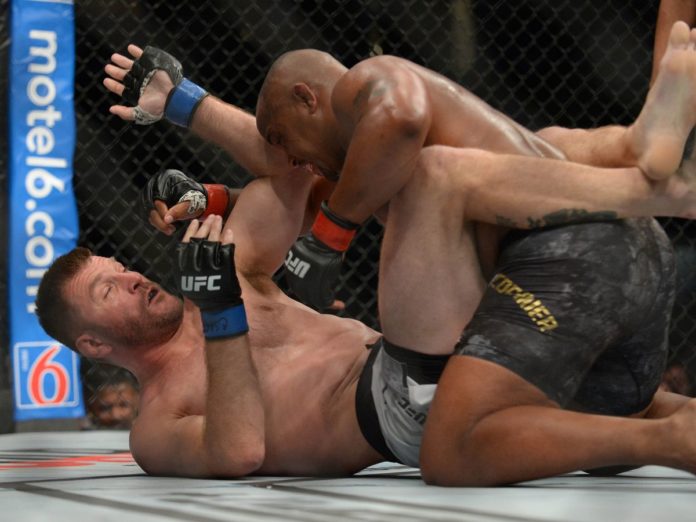 Considering the results this past Saturday at UFC 241, where he lost his UFC Heavyweight Championship via TKO in round four, what's next for Daniel Cormier? He said himself that he's unsure of his fighting future, and that he needs to talk it over with his wife and team. It'd be sad to see him retire, especially considering the fact that he could certainly go out on a win.
'DC' was 15-0 at heavyweight going into this rematch with Stipe Miocic. He was the Strikeforce Heavyweight Gran Prix winner before coming to the UFC, and won his first four fights in the UFC before losing to Jon Jones for the first time.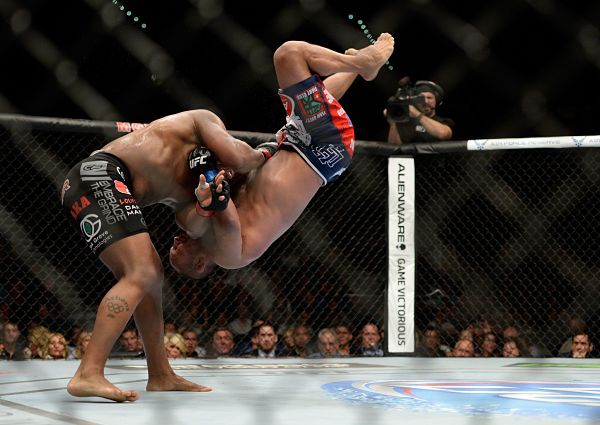 After losing to Jones, he won the vacant title in his next fight against Anthony 'Rumble' Johnson (rear naked choke – rd 3), and defended it against Alexander Gustafsson (split decision – rd 5) and Anthony Johnson (rear naked choke – rd 3) in a rematch.
In between title defenses he was supposed to rematch Jon Jones at UFC 200, but given Jones' test results, the fight was cancelled and Anderson Silva stepped in on three days notice to fight the light heavyweight champion in a three round fight. Cormier won that fight via unanimous decision.
After defending his title in his rematch with Johnson, Cormier would then rematch Jon Jones at UFC 214. He lost the fight via KO in round three, but the result was short lived. Jon Jones failed yet another drug test for performance enhancing drugs, and Cormier was promoted back to the light heavyweight champion.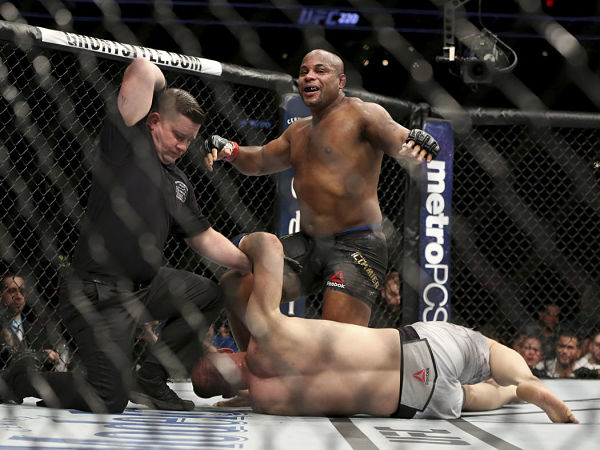 'DC' then defended his belt against Volkan Oezdemir (TKO – rd 2) before moving up to heavyweight. After coaching against Stipe Miocic on The Ultimate Fighter 27, he challenged for, and won the UFC Heavyweight Championship. His star power sky rocketed after this because, well, he was a champ-champ now, and he did something Jones never did.
Cormier's first title defense was against Derrick Lewis (rear naked choke – rd 2) at UFC 230, a favor he did for the UFC by filling the empty main event spot on a months notice. After winning this fight, he hadn't fought again until this rematch with Miocic. Personally, I think a trilogy is necessary, here's why: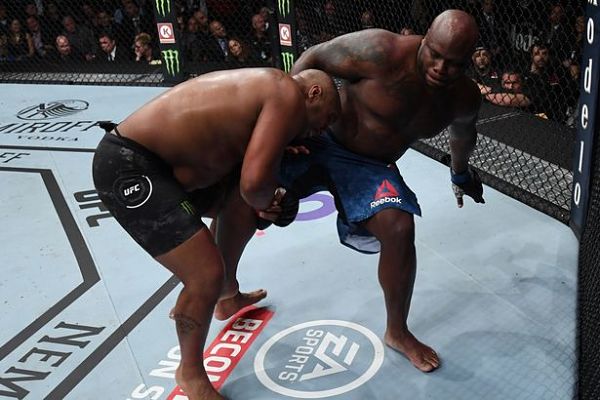 Firstly, there are two trilogies that could be had before he retires, and he could potentially go out having defeated the only two fighters to have ever beat him, just like Georges St-Pierre. A third fight with Miocic is important because we need to know who the greatest of all time at heavyweight is. We can still speculate on Fedor Emelianenko and Cain Velasquez, but at the very least between these two, who's better?
With each fighters record against the other being 1-1, it makes all the sense in the world to make it happen again, Cormier deserves it. He gave Miocic his immediate rematch, and though Francis Ngannou is a worthy contender right now, he'll be there for another year, Cormier won't.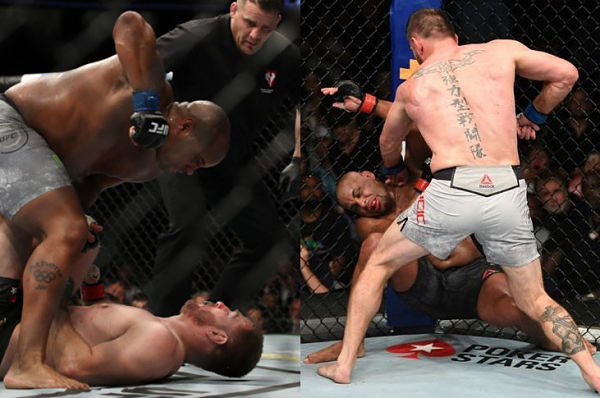 Especially considering how competitive of a fight this was, it's not like Miocic just blew right through 'DC'. Same as their first fight, Cormier didn't just blow right through Miocic, he dealt with some adversity before catching him. Both of these fights have also ended via knockout, all the more reason to make it happen again.
It'd be great to see Cormier come back and regain his title, and then retire, but it'd also be cool to see him do that at light heavyweight too. Or at least have a trilogy with Jon Jones as well, regardless of what weight it'd be at. Now that Jones is clean and not abusing PED's, he looks very average. His skill set is still at a very high level, and his frame is still very hard to get past, but if there's any time that Cormier could win that fight, it's now.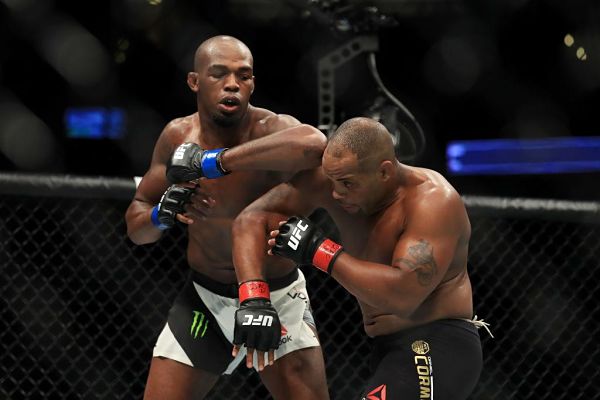 Jones' body doesn't at all look the same, and his fight with Santos was not of his character at all. Santos tore four different ligaments in that one knee and still had that close of a fight with him, a lot of people even scored it for Santos. All Jones did was defensively pursue the whole fight. Not to hate on Jones, but it needs to be called how it's seen.
There's a reason he's making 205 lbs so easily now as opposed to before when he was considering heavyweight as an option. Below on the left is a picture of Jon Jones from his Thiago Santos fight, and on the right is a picture of him after his second fight with Daniel Cormier, a fight he tested positive in and was stripped of his championship.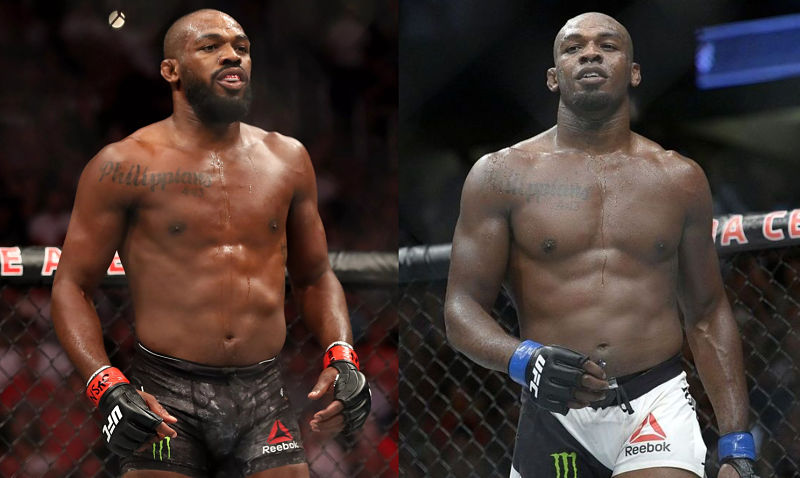 I used to always say that regardless of the tests, Jones didn't have enough in his system to help him, he won those fights. However, his body is so much smaller now, I wouldn't be surprised if it did help. He could have been cycling doses with something completely different and this just ended up being there, who knows.
This isn't about Jon Jones being a dirty fighter, but considering all of that, I like the chances of 'DC' doing much better in a third fight. Jon Jones absolutely has to fight clean now.
Now if Cormier lost more than once and was getting starched by guys he should handle easily, it'd be a different story. However, he has a great shot of winning both of these fights. What would you like to see be next for 'DC'? Should he retire? Should he take one of these fights, or both?