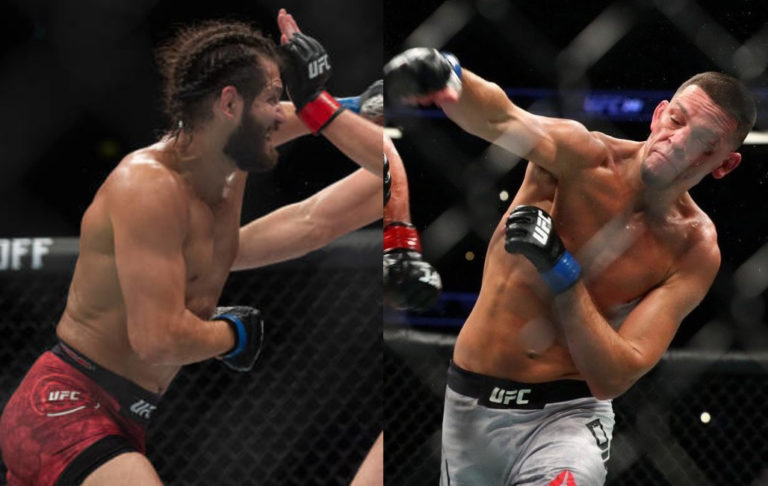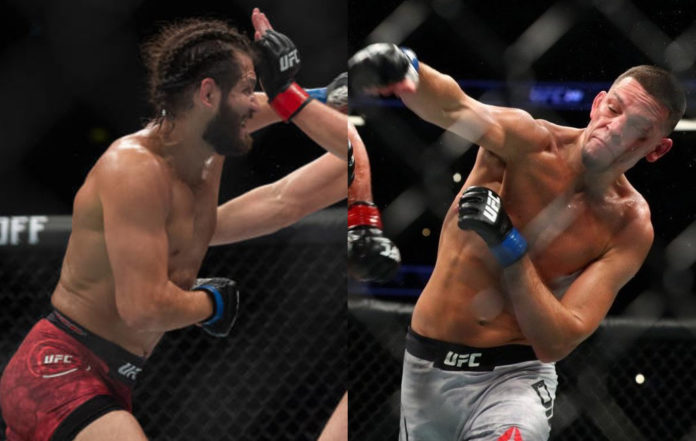 The opening betting odds have been released for a potential bout between Jorge Masvidal and Nate Diaz. The odds are even at -110, which means you'd have to bet $110 to win $100.
Since the odds have been open, they have shifted to -115 for Masvidal and -105 for Diaz, considering slightly more people have bet on Masvidal. The odds most likely won't remain at this number either, they generally change and shift as the time goes on, especially if the fight gets signed.
Nate Diaz just returned after three years away and defeated the former UFC and WEC Lightweight Champion Anthony 'Showtime' Pettis. He had a gameplan, and he stuck to it. It was great to see him back, and if he gets matched up with Masvidal, god only knows how good that fight will be.
Jorge Masvidal just returned earlier this year after about a year and a half away and defeated top ranked welterweight Darren Till, before coming back and defeating nine-time world MMA champion Ben Askren. Two of the most vicious knockouts you'll ever see, two Knockout of the Year candidates he has in those two wins.
The UFC has not yet put this fight together, however Masvidal has said that the negotiations have began. Dana White also said this is a great fight that he'd love to put together, hopefully this is what we'll get next between these two. Who are you betting on?