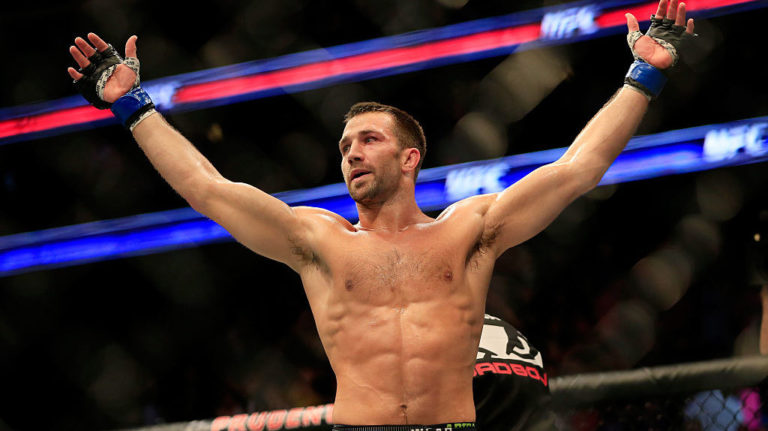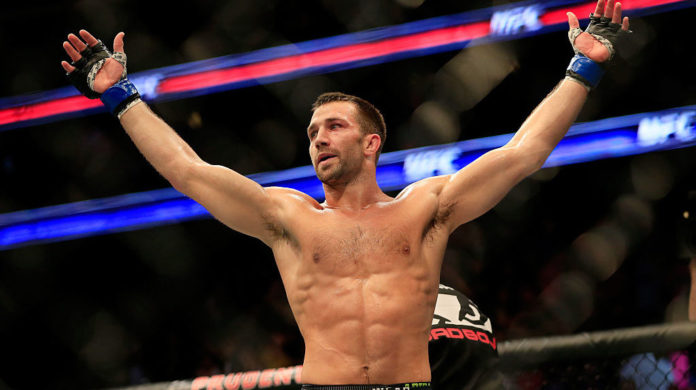 Former UFC and Strikeforce middleweight champion Luke Rockhold recently announced his comeback. Despite losing three of his last four fights in the UFC, and the fact that he is not currently ranked in the middleweight division, he's looking forward to facing top competition again.
Next Opponent
Speaking to Submission Radio (transcript by The Mac Life) the 35-year-old revealed some of the names he would like to fight upon his return to the Octagon.
"There's Darren Till, there's the grappler the Norwegian kid, he looks good," Rockhold said. "[Jack] Hermansson looks tough. I want somebody who means something and is a name, something meant to be. I left the division the number two-ranked middleweight in the world. So, they can say what they want because I'm unranked at the moment, but I can come back and reassert myself very quickly if I need to.
"Anderson [Silva] would be fun, but I don't think he wants anything of this sort. He called me out when he was in the UFC, and I called him out and he ran away, and then, you know, even at this point I don't think he still wants it. I've put that fight in the hands of their team and they've seemingly worked their way around it as best they can over the years – many, many years of it."
Fighting In An Empty Arena
The UFC has been forced to continue to hold live events without an audience since returning in May with UFC 249, due to the ongoing coronavirus pandemic. Although many fighters and fans have expressed how much they like the new experience for numerous reasons, Rockhold isn't one of them.
"It all sounds like s***," he said. "I want the f***ing arenas to be packed full and I want to f***ing go out there and I want to make some history. There's something about that adrenalin, stepping up in the moment. That's what fighting's about. That's that feeling, that's the encouragement.
"It's like, it's not that encouraging to fight in a f***ing sparring match in front of nobody," Rockhold continued. "It's pretty f***ing lacking. I mean, it's just not fun to watch. You watch the fighters, you can't hear the energy of the fans, you can't hear… it's like the world's f***ing boring. I'm sick of it."
Who would you like to see Luke Rockhold fight next?
See also: