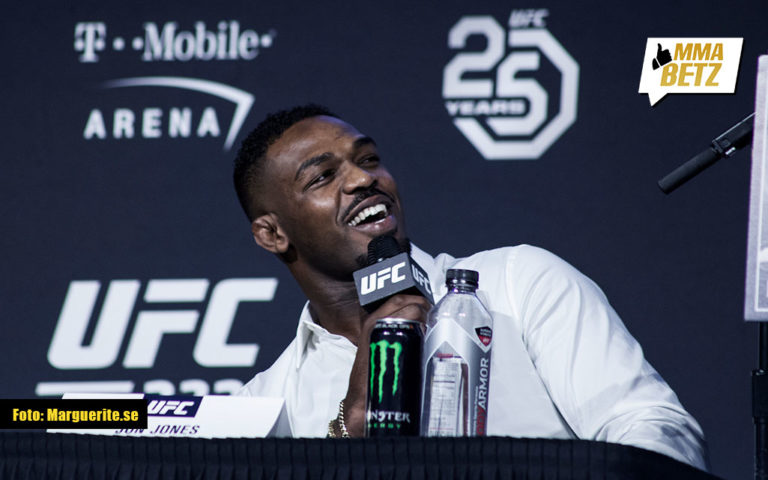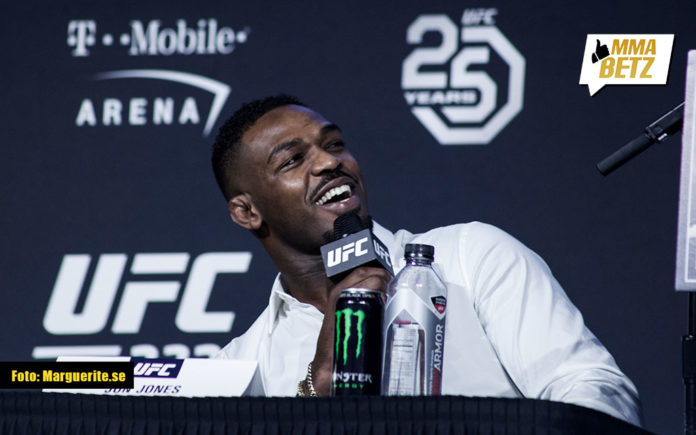 Anthony Smith recently fell victim to a burglary in his home, where he was forced to stop the perpetrator with a knife. Soon after, UFC light heavyweight champion Jon Jones took to Twitter, where he claimed that he would have done a better job than his former opponent Smith, in dealing with the intruder.
This tweet didn't sit well with Smith however, who hit back at his former opponent in an interview with 'MMA on Sirius XM'.
"Jon did kind of reach out and Tweeted about my whole situation. It said something like 'glad Anthony is OK, that guy wouldn't have walked out of my house.' So it's like, what a perfect moment to flex, Jon. In the middle of a disaster like that in my home. What a perfect opportunity to flex how goddamn cool you are. Just when you thought 'that's pretty admirable of Jon Jones to reach out well-wish me,' then as you continue reading, you're like 'Oh that's right, I forgot you're still a f***ing douchebag,' Smith said.
Whilst you may have thought that would have been the end of it, Jones played the 'tweet and delete' game we've become accustomed to seeing from the UFC 205lbs champion. However, 'Bones' proclaimed the delete was coming this time. But not before MMA Junkie were able to take a screenshot.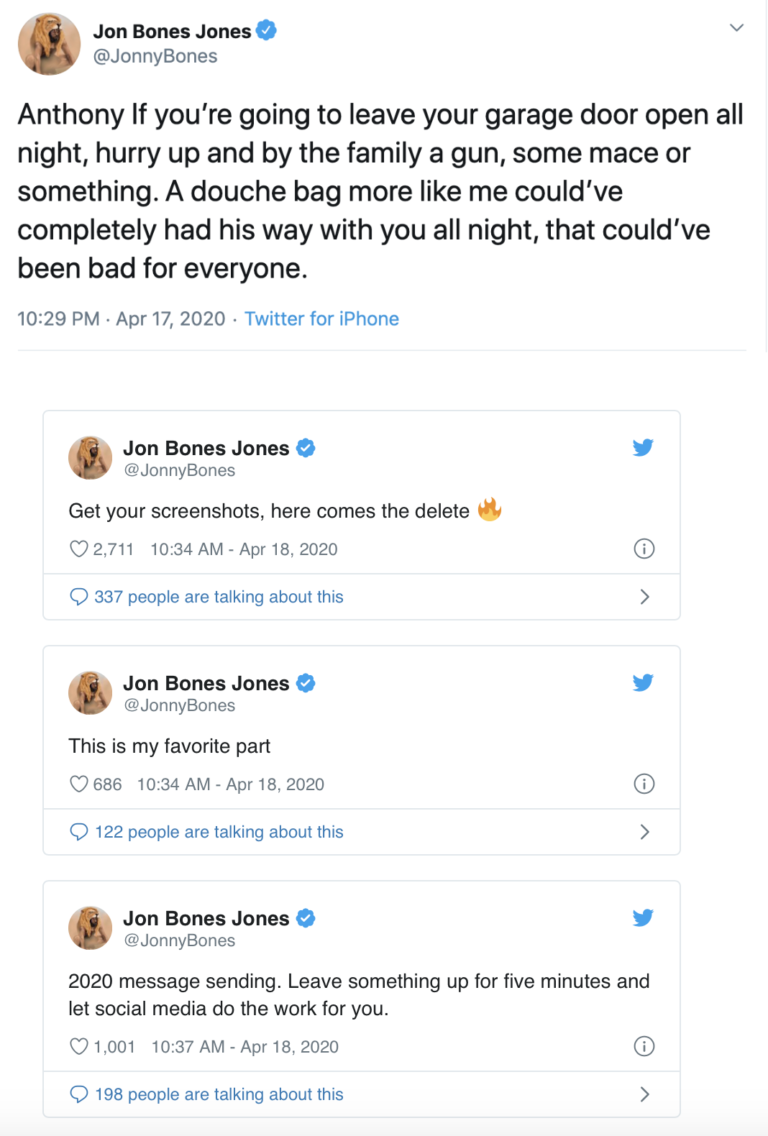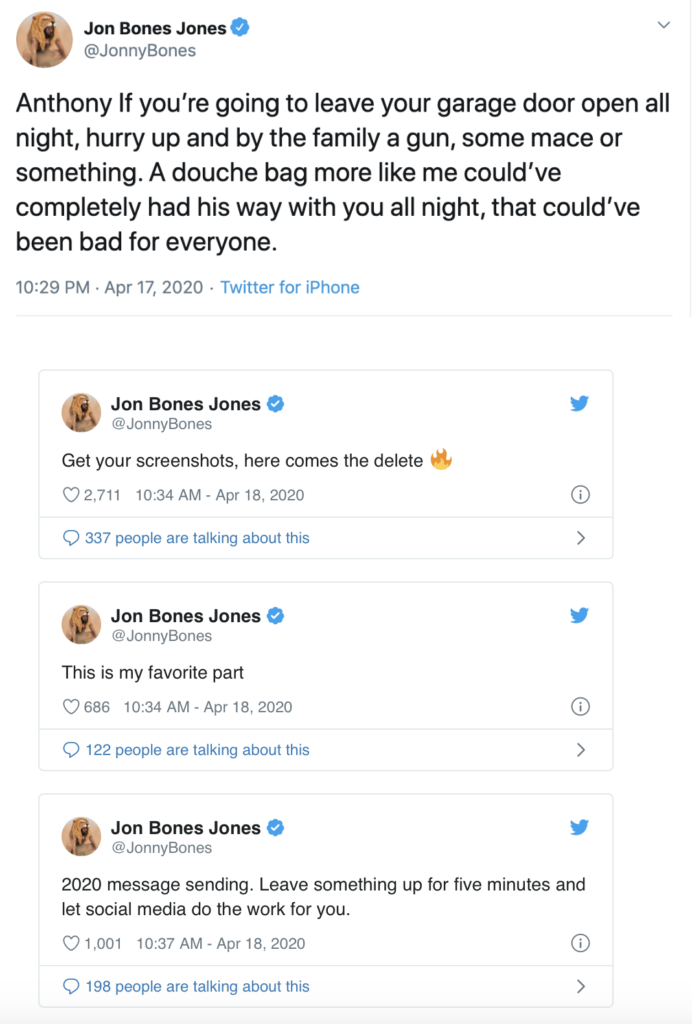 Not content with hitting back at one of his fellow light heavyweight contenders, Jones then hit out at Dominick Reyes.
The UFC has been rumoured to book a rematch between Jones and Reyes. However, it appears that the champion has other ideas. Instead, 'Bones' hinted that he wants to defend his title against Jan Blachowicz next in Poland.
"Now suddenly I'm afraid of a good dogfight? Pretty sure I walked him down for 25 minutes straight when we fought. One thing about being the champion of the world, you got to search for fresh meat on every soil. I'm feeling like popping some in Poland, haven't had that yet."
The two fought earlier this year at UFC 247, where after five rounds the judges controversially awarded the unanimous decision to Jones.
Who do you think Jon Jones should defend his UFC light heavyweight title against next?
See also: