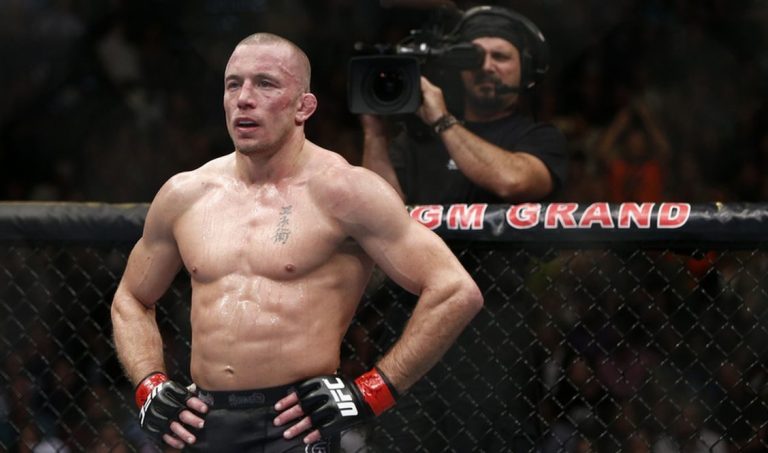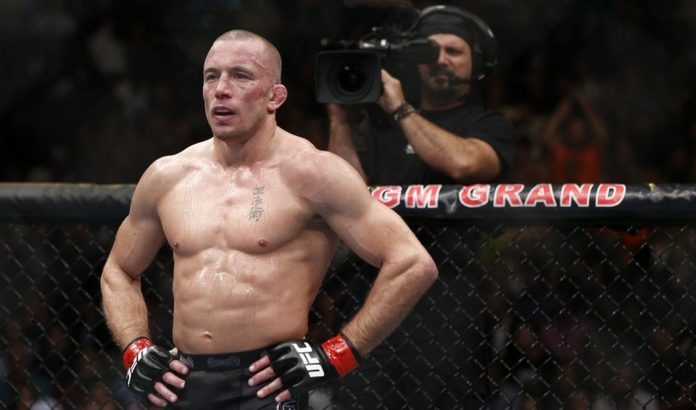 George St-Pierre is considered to be the greatest of all time by many fans all around the world. GSP himself however, doesn't agree. In fact, the former UFC welterweight and middleweight champion doesn't believe that there is such a thing as a GOAT.
In a UFC Hall Of Fame career, GSP only lost twice, to Matt Hughes and Matt Serra. St-Pierre would go on to avenge both losses, winning them both of them via TKO.
Speaking to ESPN's Ariel Helwani (as transcribed by MMA Junkie), GSP said that as he progressed through his career, he realised that no matter how good you are, there will always be someone who has your number.
"It's just a matter of timing. Everybody can beat anybody on any given day. There are guys that have your number – you don't know why. But they have your number. In the fight game, it's not a straight line.
"When I was young, I wanted to be the best of all time. But when I got older and had more experience, I realised it's just a fugazi – it doesn't exist. You can't be the best guy on the planet. There's always one guy that will beat you. There's guys better than you who maybe are not fighting. That's how the world works. There will always be one guy that will have your number, and he will beat you. There's no [best] guy."
It's been two and a half years since GSP last fought, when he stopped Michael Bisping at UFC 217 to win the UFC middleweight title. The 38 year old still trains everyday however. Although since the coronavirus pandemic swept the world, St-Pierre has had to think outside of the box with his training sessions.
GSP acknowledges that it's a challenging time for fighters who have fights tentatively booked in the upcoming months. But insists that it's possible.
"As a martial artist, you always find a way to be creative. Even if you cannot go to the gym, you can find a way to train and do your work. There's many ways to do it."
As well as doable, GSP also asserted that difficulties in preparation would be the same for both fighters.
"It would be hard, however, you have to take it that way. It would be hard for everybody. It would be equally as hard for your opponent. So you're both at a disadvantage in a way, you know what I mean? You're going to have to be creative. Sometimes the person who is the most creative, the one that can adapt the best with an opponent can have the most success.
"When you're fighting someone, the perfect way to prepare for someone is to become his perfect antagonist. In a situation like this, the same thing here, you're taken out of your comfort zone and you each have to find a way to make your training and your preparation and to perform, which is very hard but you have to think about your opponent will go through the same thing."
See also: