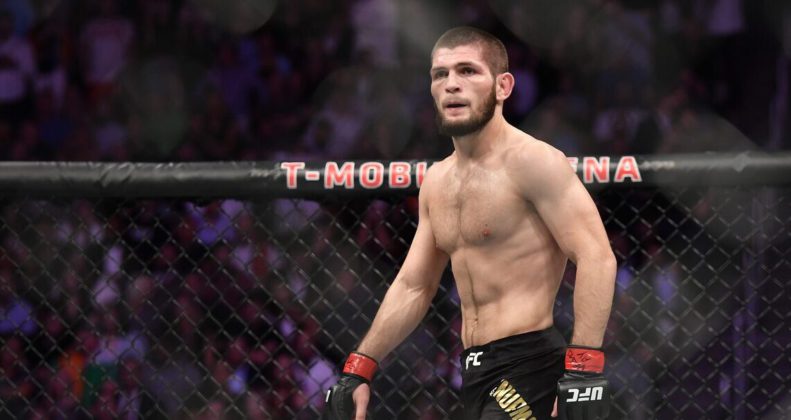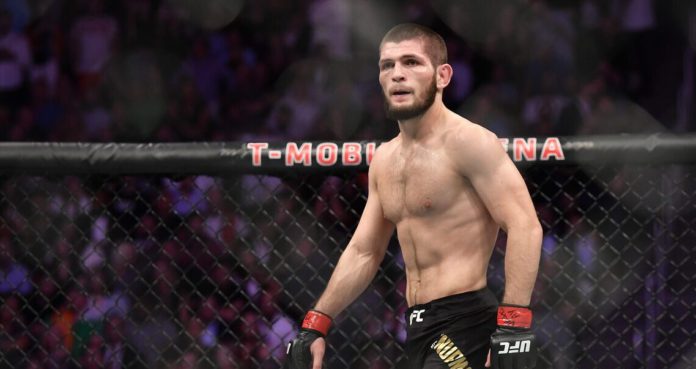 Khabib 'The Eagle' Nurmagomedov has mentioned many times that he doesn't see himself competing in mixed martial arts much longer, stating he only has a few fights left in him. It's unfortunate, considering how dominant he is, that he won't be around for years to come, but there are some really great match ups we need to see him in before that happens. Not many fighters go out on top, and if he does, all of us will be left wanting more.
Given the fact that he's the UFC Lightweight Champion with a 28-0 record, any fight with himself in it is going to be incredibly entertaining and important to watch. Fighters don't just go undefeated that long, especially in the UFC lightweight division, the sports most stacked weight class.
'The Eagle' has only ever lost one round in his entire mixed martial arts career, round three to Conor McGregor. He didn't lose it badly, he didn't get overwhelmed at any point, he kept his composure and came out to finish the fight in the very next round.
There is some controversy around his fight with Gleison Tibau. Many people believe that it wasn't a good performance, and some even thought he lost that fight, even though he was awarded a unanimous decision (30-27, 30-27, 30-27) victory. The thing about that fight, it was only his second fight in the UFC, and only his second fight ever in a cage, his first sixteen were contested in a ring. Not to mention Tibau was a long time UFC veteran, and a PED user.
1. Tony Ferguson (25-3)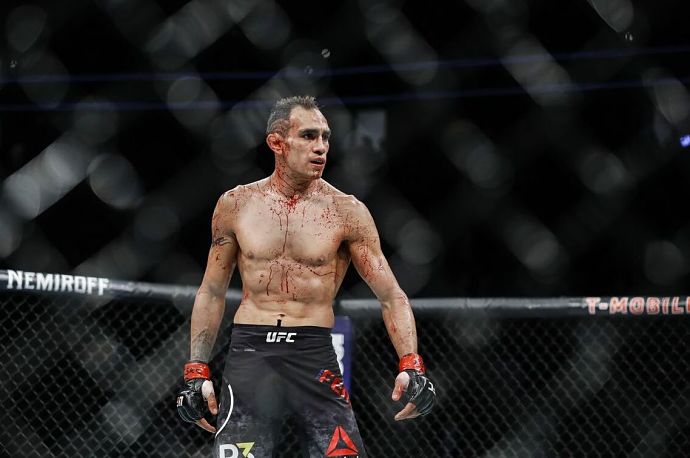 It's obvious this is the number one fight we all need to see Nurmagomedov in. As we all know, it's been cancelled five times now, and though UFC 249 was cancelled, Tony Ferguson is now fighting Justin Gaethje at UFC 250 on May 9. It's an incredibly risky fight for both men, especially 'El Cucuy', because all of the hype behind himself and the champion could very well vanish after this fight. Everyone knows Nurmagomedov versus Ferguson is the most important fight in mixed martial arts right now, and perhaps it should've just been pushed back to September.
'El Cucuy' and 'The Eagle' match up so well together; from Nurmagomedov's top pressure, to Ferguson accepting bottom position in a lot of his fights, to Ferguson's bottom game with his slick submissions and nasty elbows, to how it would play out on the feet, this could easily be the champions toughest test. There's a reason these two have been matched up so many times together, and each time becomes more important than the last, they both just keep winning. Both are on 12-fight win streaks in the UFC, with the champion being 12-0 inside the octagon, and Ferguson being 15-1 inside the octagon.
'El Cucuy' also went 3-0 on The Ultimate Fighter, at welterweight, before winning The Ultimate Fighter 13 via first round knockout in 2011. All three of his wins on the show were also via knockout, which is incredibly impressive considering he's very small for that weight class. He is 5'11" with a 76.5" reach, which is insane, but like he said before, he was knocking welterweights out, then dropped to lightweight and started submitting people. Ferguson also won the PureCombat Welterweight Championship, along with his previous two fights before joining the UFC via knockout as well.
One really crazy fact about this, the last time Ferguson lost was back in May of 2012. Back then, four current UFC champions didn't even have a single fight. That's right, Weili Zhang, Henry Cejudo, Kamaru Usman, nor Alexander Volkanovski had a single MMA fight yet. Israel Adesanya was also just 1-0 in MMA competition at that time, and had just made his debut two months prior.
Volkanovski made his MMA debut later that month, Zhang made her MMA debut 18 months later, Cejudo made his MMA debut ten months later, and Usman made his MMA debut almost seven months later. That's how long it's been since this man lost, and the champion is of course undefeated at the highest level, that's all the intrigue in the world. Not to mention, 'El Cucuy' won the interim UFC Lightweight Championship in the fall of 2017, and he hasn't lost it in a fight, going 2-0 since winning it.
2. Justin Gaethje (21-2)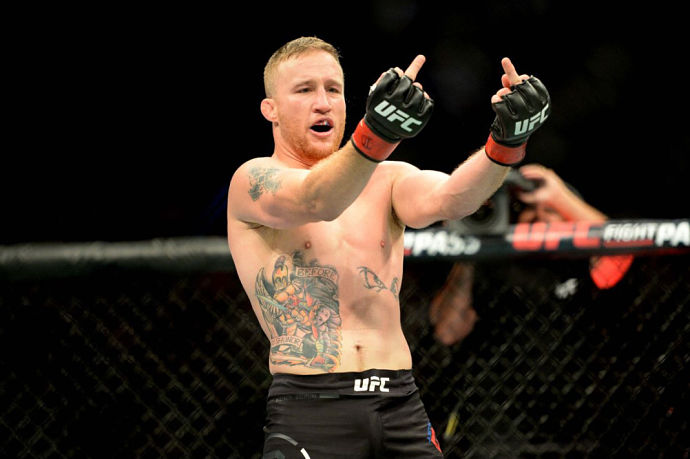 Though it's potentially one of the best match ups ever, it's unfortunate the UFC decided to keep Ferguson versus Gaethje intact, because one of them has to lose. That means one of them is going to have to work their way back up the lightweight ladder in order to fight 'The Eagle', luckily the champion only fights roughly once a year.
Justin Gaethje, like Ferguson, could easily be Nurmagomedov's toughest match up. He started wrestling at the age of four, and wrestled for an NCAA Division I school in college, placing seventh in the 2010 NCAA Division I Championships, as well as making All-American status that year. Though 'The Eagle' is widely considered the best wrestler in the sport, he started wrestling at the age of eight. That could mean something. They're also both 31-years-old, meaning Gaethje actually has a legitimate four years of experience on Nurmagomedov.
Gaethje of course never uses his wrestling, offensively that is, but how well would he do stuffing Nurmagomedov's takedowns? If he could, it'd be a hard night for the champion. Gaethje has some of the nastiest leg kicks in the entire sport, and his shot selection, along with the power in his hands is something not many can deal with. 18 of his 21 wins are via knockout, not to mention his athleticism, 'The Highlight' is an incredible athlete with real explosive power. He's one of the most dangerous fighters in the sport.
The only reason this fight isn't just as pressing as the Ferguson fight is the fact that they've never been matched up together before. Let's be honest though, this fight is just as intriguing, and perhaps just as important for Nurmagomedov's legacy. 'The Eagle' only needs one more title defense to tie BJ Penn and Benson Henderson for the most lightweight title defenses ever. Gaethje is also a world champion however, having won the WSOF Lightweight Championship, and having defended it five times before coming over to the UFC.
3. Conor McGregor (22-4) II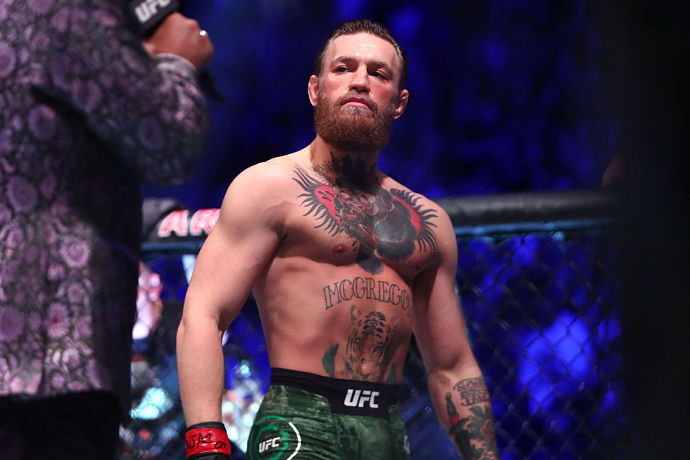 This is another fight we'd all love to see, especially if 'The Notorious' continues taking the sport seriously and doesn't continue wasting his prime. Conor McGregor's comeback was insanely impressive, as he disposed of Donald Cerrone in just 40 seconds. He showed us new tools in his game, and he showed us he still has it. Those shoulder strikes, along with the head kick that hurt 'Cowboy', it wasn't expected.
Cerrone has more head kick knockouts than anyone else in UFC history, and is 28-0-1 in professional kickboxing, and McGregor hurt him badly with a head kick. From someone that's mostly won his fights with his boxing, it was really a sight to see. McGregor's thrown head kicks before, and even had success with them, but he's never initiated a finish with one. Especially not against someone that's four inches taller than him with the kickboxing resume 'Cowboy' has.
'The Notorious' stated that he was drinking all throughout his training camp before his fight with the champion back at UFC 229, and that he didn't take the fight as seriously as he could've. His actions reflected that, so how would a focused McGregor do against the undefeated champion? As stated above, McGregor is the only man to steal a round from Nurmagomedov. Another thing, what if McGregor came out with a different gameplan? Rather than pressing the action like he did in their first encounter, what if he came out moving, light on his feet like he did against Jose Aldo?
McGregor will most likely keep winning, and this rematch is almost inevitable considering, it just needs to come after the more deserving contenders get their shots. What 'The Notorious' brings to the octagon is truly special, he's always had that it factor. McGregor is also a multiple time world champion, being the former featherweight and lightweight champion of Cage Warriors and the UFC, as well as having won the interim UFC Featherweight Championship at UFC 189 before unifying it with Jose Aldo. He too, like Gaethje, has an insane knockout ratio, with 19 of his 22 victories coming via (t)ko.
Of course, we all want to see Nurmagomedov fight more than three more times, and he may, but those are the three must-see fights. There are guys like Dan Hooker and Charles Oliveira that've both really come into their own lately, and it's possible someday we'll see one of them fight him as well. They've both evolved so much, and after careers of losing often early on. Now they both look near unstoppable, and both would make great challenges for the champion.
Donald Cerrone would also be an incredible match up for him, and that's another fight that was scheduled many times, four times to be exact, but it just didn't happen. However, Cerrone's now lost his last three fights in a row, and it's doubtful it'll ever happen now. Everyone has a prime, and everyone has a time where they're not at their peak anymore. Cerrone's now 37-years-old, and it's doubtful he'll make it to the very top again. 'El Cucuy' is also getting up there in age at 36-years-old, that's another reason that fight is so important. Ferguson won't be at his best forever.
Hopefully we at least get to see these three fights happen at some point before 'The Eagle' retires, all three of them are legacy fights. As he's stated many times, that's what he wants. Only time will tell how this all pans out.
Do you see these three fights happening before Khabib Nurmagomedov's career is all said and done?