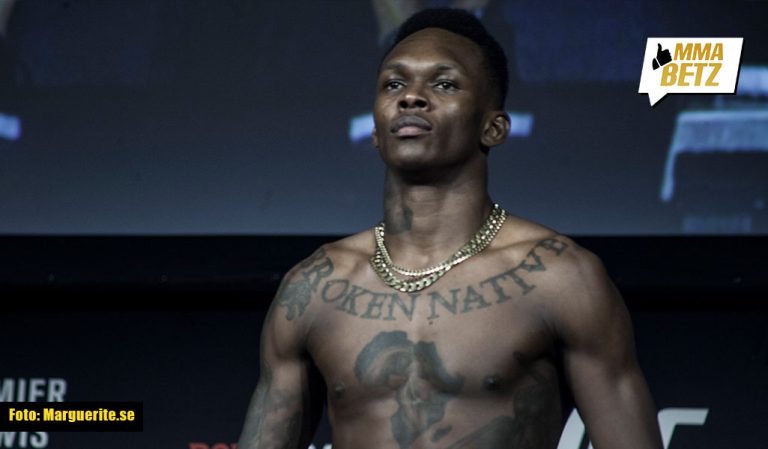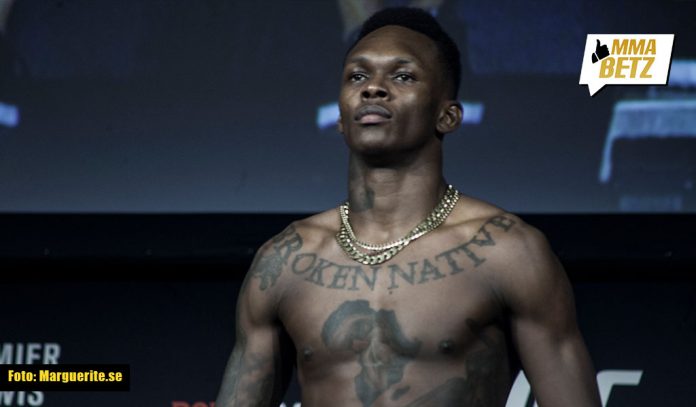 Israel Adesanya wants to fight Darren Till before the end of his career, with his eye on the O2 Arena and Wimbledon in London, as potential venues.
Future Adesanya Fights
Till and Adesanya have been going back and forth in a playful manner in the past year, with the two striking specialists styles potentially offering a dazzling future matchup. Although, 'The Last Stylebender' has plenty of exciting matchups on the horizon, if he successfully continues his UFC middleweight reign.
Speaking to Submission Radio (as transcribed by TheMacLife), Adesanya assessed the current middleweight scene in the UFC.
"I hope [Jared] Cannonier beats Robert [Whittaker], cause I want a new body. Jack Hermansson, I don't really mind too much," Adesanya said. "But I'd like Darren to get that one done, but he didn't really get it done against Robert. It was a good fight, close fight, but I think maybe the takedowns gave it to Robert. Who knows. But yeah, the Jack Hermansson and Darren Till fight, I don't really mind. But Cannonier, I hope Cannonier whoops his ass, so I can… I want to fight that guy, I like him. Same with Darren. But also Jack Hermansson I'd like to fight, but I really want to fight Darren one day in the O2 or in Wimbledon. That would be a good excuse to go to England. Go sip some tea and crumpets.
"[Till and I] haven't talked in a little bit, but we're cool. I mean, we know the game. Like, Darren's a guy, I'm not gonna act like we got beef, when it's time to fight I will f***ing embarrass him. Yeah. But right now, he's cool and I'm cool. We're cool. Yeah."
Smaller Octagon? No Problem
Adesanya's next challenger takes the shape of Paulo Costa at UFC 253 on September 26th. The location hasn't been announced yet but it's likely to take place either at the UFC APEX in Las Vegas or more likely, on Fight Island. Should the fight go down at the APEX Center, the smaller 25ft Octagon will be used. The champ however, has no worries about fighting in the smaller Octagon.
"Put it this way, the kickboxing ring in Glory is way smaller than the smallest octagon the UFC has, and I fought a world-class guy [there] who does what? Throws body shots, walks you down and throws legs kicks, same style as Paulo," Adesanya said. "I fought him in that and was able to use footwork to be able to dance around him and stick him. And the ring as well, the kickboxing ring has corners that are easier to trap you in. People say, 'Oh, the small cage is better for it'.
"I'm like, no, look at what I did in a small cage the last time I fought in a small cage. I toyed with the guy for five rounds, and there was a beautiful display of technique, skill, footwork, grappling, everything. So, I don't know what people… I think it's just the casuals. The casuals are the one's that are like, f***, it needs to be in Vegas so he can't run. Like, bitch, I'll dance circles around him and stick him at the same time till he bleeds to death."
Who wins if they do fight, Israel Adesanya or Darren Till?
See also: