Having ended his trilogy with Daniel Cormier with a unanimous decision win at UFC 252, Stipe Miocic remains the UFC heavyweight champion. And he has two clear candidates as to who he'll defend his title against next. Francis Ngannou and Jon Jones.
Miocic already has a win against Ngannou, after dominating him for 25 minutes at UFC 220. While Jones, who recently vacated his light heavyweight title, has never fought at heavyweight before.
UFC president Dana White has recently stated that Jones can get an immediate title shot but that he won't jump the line ahead of Ngannou. Whilst speaking to ESPN earlier this week, Miocic acknowledged that 'The Predator' has earned the next shot at his title.
"I think so," Miocic said. "Ngannou has definitely shown a lot better stuff since the first fight. He's knocking everyone out in the first round. He's just on a tear."
The champion would go on to say however, that he will fight anyone the UFC puts in front of him.
"I'll fight anyone. I don't really call people out. Whoever they put me in front of, I'm gonna fight. That's what I do. That's what I signed up for. If it's him or it's Ngannou or whoever, I'm ready to go."
When asked how a rematch with Ngannou would go, Miocic said that it would play out the same way as their first fight two and a half years ago.
"It doesn't matter," Miocic said. "The same thing is gonna happen. Same result. There's no difference that's gonna happen. I'm gonna win and dominate."
Speaking to fans however on Instagram Live, Miocic said he wasn't excited about fight Ngannou again, having already beaten him. Adding that he would love a boxing contest.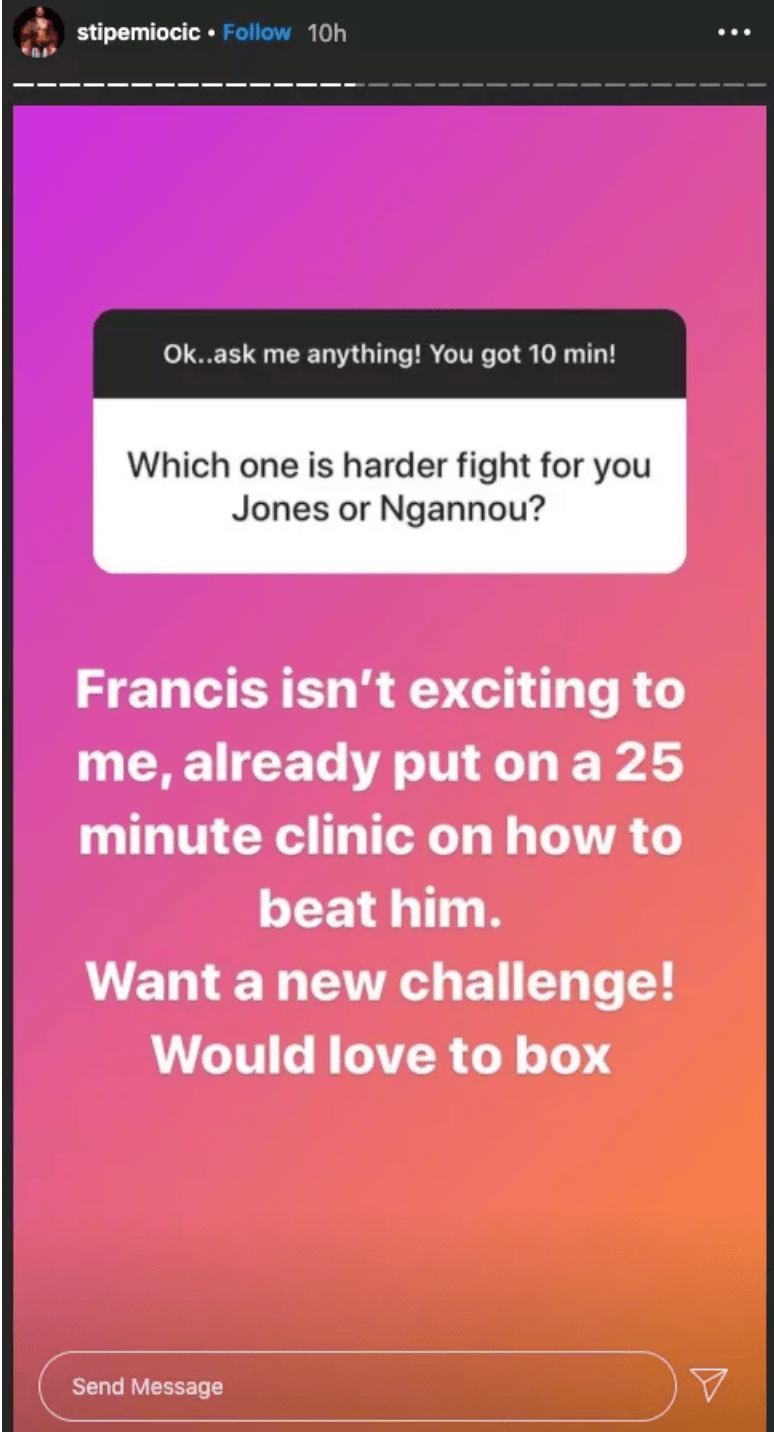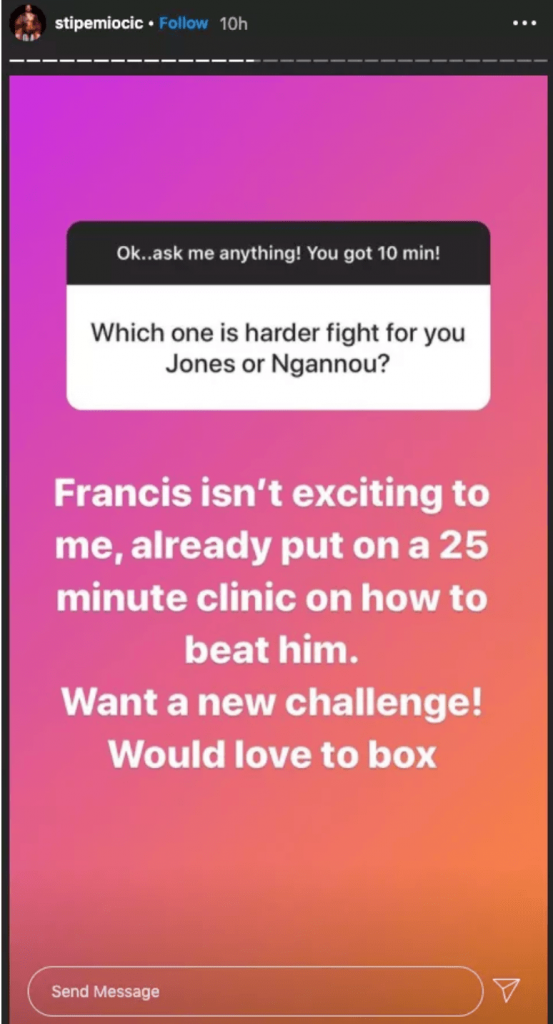 In response, both Ngannou and Jones have taken to social media to comment on Miocic's Instagram post.
Who do you think will be the UFC heavyweight champion this time next year, Stipe Miocic, Francis Ngannou, Jon Jones, or someone else?
See also: