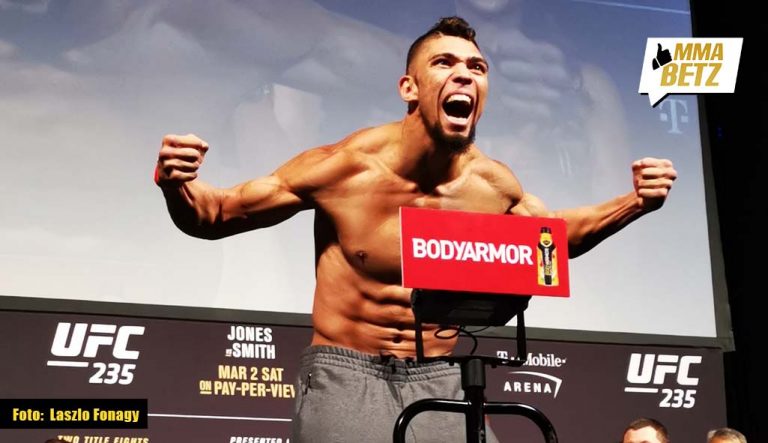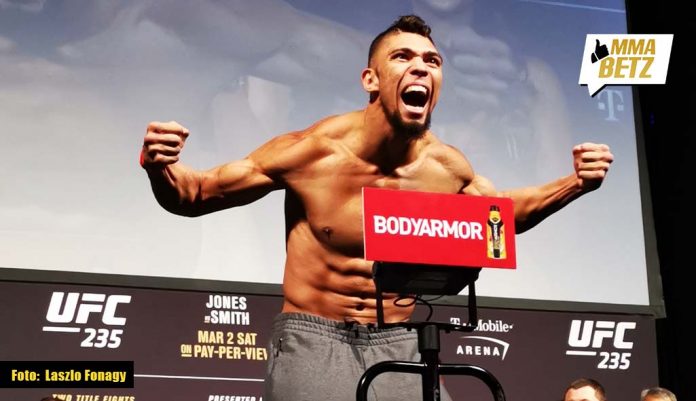 At one point, it looked like Johnny Walker was on a fast track to a fight with Jon Jones, winning his first three fights in the UFC in under three minutes of Octagon time. But after back-to-back losses to Corey Anderson at UFC 244 and Nikita Krylov at UFC Brasilia, and news that Jon Jones has vacated his light heavyweight title to pursuit the heavyweight title, it looks like the Brazilian is a million miles away from a showdown with the former 205lbs champion.
Rooting For Jones
Speaking to MMA Fighting, Walker said that he is rooting for Jones in his move up to heavyweight.
"Jon Jones is a great athlete, one of the best of all-time. He absolutely has the size, reach and strength to move up a weight class," Walker said. "I'm rooting for him, brother, because we depend on the success of all other athletes and their careers for us to continue fighting, right? I hope he has a great debut at heavyweight when he does fight again."
Upcoming Fight
Walker stated that he also intends to move up to heavyweight down the road, and still has dreams of fighting Jones. For the time being however, the 28-year-old is concentrating on his upcoming fight with Ryan Spann on September 19th at UFC Vegas 11.
"I want to move up heavyweight in the future, too. I just hope [Jones] doesn't retire because one of the fights I want the most in my life is against him, right? But I can't think about it now," Walker said. "I have to think about my career. I have to get back to the wins, slowly get back to deserving the place I was conquering.
"I'll fight Ryan Spann now, and then the next one. I don't want big jumps. I'll go slowly, fighting people according to the ranking. After Ryan Spann, maybe a top ten, nine, eight, and move up slowly. Working smarter and with no rush, because we can get there if we're not in a hurry."
Do you think Johnny Walker will ever work his way up the ladder to a point where he could fight Jon Jones?
See also?