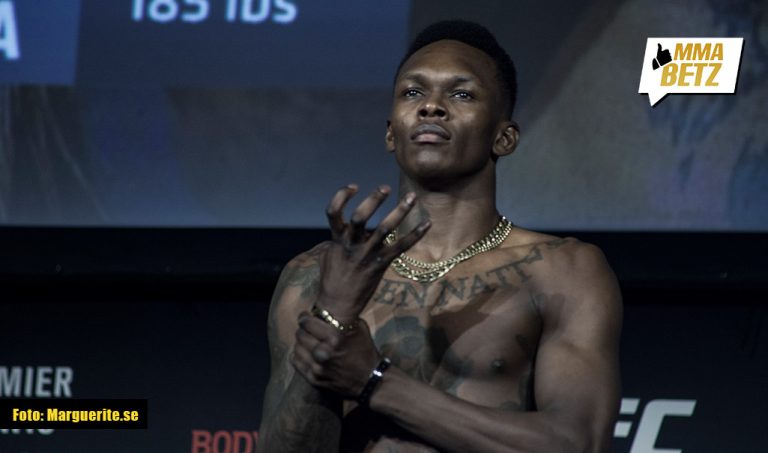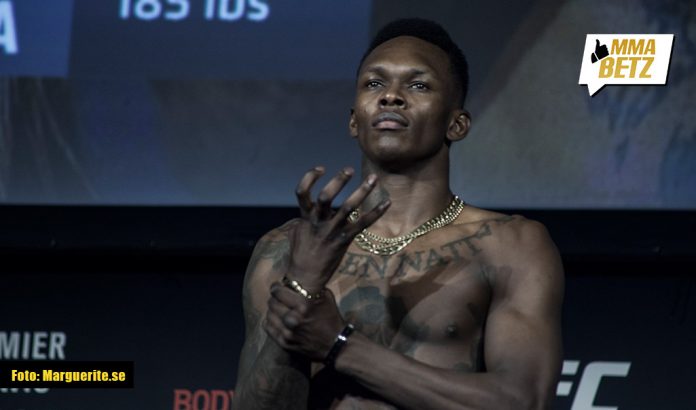 UFC president Dana white recently revealed that middleweight champion Israel Adesanya will be moving up to challenge light heavyweight champion Jan Blachowicz, in a quest to become the most recent 'double champ.'
Moving Up In Weight
In addition to the news, it also has seemingly opened a path to the coveted fight between Adesanya and Jon Jones, who is considered the greatest to ever do it at light heavyweight, competing in 15 world title fights. However, he has recently relinquished his champion status with a move up to compete at heavyweight.
Regardless, the 33-year old could still return to his former stomping grounds, should Adesanya win his second title. But if not, 'The Last Stylebender' has said a fight between himself and 'Bones' is essentially inevitable and could happen at any weight.
While discussing his planned title fight against Blachowicz with ESPN's Ariel Helwani (transcribed by MMA Fighting), Adesanya took the opportunity to throw more shade in the direction of Jones.
"I'm about to do what he hasn't done in over ten years, which is jump up in weight," Adesanya said. "I didn't go recycle all my old opponents and scrap them or find new lower-tier guys to fight. I just said, f*** it, I'm a go up.
"So I'm gonna do what he hasn't done in over ten years, I'm gonna do it in just under three years. … I don't know, it depends who his next fight is, but I've seen the guy live. You can look at his last five fights. Tell me he's not washed."
Adesanya vs Jones
Although Jones' last few performances have been criticised from some sections of the MMA community for the lack of dominance he is known for, he is still unbeaten in his professional career, aside from a disqualification. But with a move to heavyweight, a loss is real possibility now. However, even if 'Bones' does manage to lose, Adesanya doesn't think it will have any effect on the attractiveness of the superfight between the two.
"For the appeal of the fans, maybe," Adesanya said. "But then I'm the f***ing light heavyweight champ and the story is he went up to heavyweight, he's coming back down to light heavyweight to claim back what's his, and there's this troll who's been f***ing with him for the last year and a half, telling him he ain't s*** after he started it. And then yeah, yeah.
"So it doesn't lose lustre for me. I stick to my guns and I have work to do and I'm gonna get my work done so it won't lose lustre for me, it'll just be a nice story of a fallen king trying to come back to reclaim his throne. A new dog in the yard came in and then pissed all over the f***ing place."
Verbal Warfare
Adesanya and Jones have been engaged in a war of words for much of 'Izzy's' UFC career, but in recent months it has reached whole new levels of animosity between both men.
"Jon Jones, watch any fight that Jon Jones has ever had in the last year and a half," Adesanya stated. "I don't say s*** unless I'm asked about it. But anytime I fight he's always saying something stupid trying to prod. It happened from the Atlanta fight, [UFC] 236. Since then any fight I've had he's always had something to say to try and like, I don't know if he's stealing the spotlight, but cancel some of my shine if you will.
"I can't fathom why he's jealous of me, because he shouldn't be jealous of me, but he is. I can tell you this because it's easy to recognise when you've been there, when you've been that green-eyed monster, it's easy to recognise when you see it in other people. I see it and he's jealous of me because I'm doing exactly what he wished he could have done. … He is definitely a 'clout trout.' He's a clout trout. Hundred percent. King fish clout trout, bar none, 400-pound clout trout."
GOAT Talk
After Khabib Nurmagomedov successfully defended his lightweight title against Justin Gaethje at UFC 254, Jones said he would happily give up his pound-for-pound number one spot to the retiring undefeated Dagestani, until he claims the heavyweight title.
However, as the conversation switched from the P4P number one to the sport's GOAT and more people argued that Khabib should be labelled the greatest ever, Jones began to defend his GOAT status. Despite the confusion, Adesanya took it as another opportunity to hit out at the Albuquerque native.
"He tweeted something, I saw it come up, 'It's okay Khabib, I relinquish my GOAT title,'" Adesanya said. "What the f*** is a GOAT title? There's no f***ing such thing, it's stupid, it's made-up, it doesn't exist. What'd he say, 'I relinquish my GOAT title to you' and then when he sobered up or whatever, he's like, 'Oh hey guys, no actually, I'm the GOAT. I've worked hard.'
"It's so stupid because people want to react, they don't take their time to respond. I implore people in life, not just in fighting, in life, just don't respond. … There's times to react, but a lot of people react too quickly. I don't know how to get that across more, but I'm just saying it again: Don't react, just respond. It's going to pay you dividends in life, I promise you."
What do you make of Israel Adesanya's recent comments on Jon Jones?
See also: