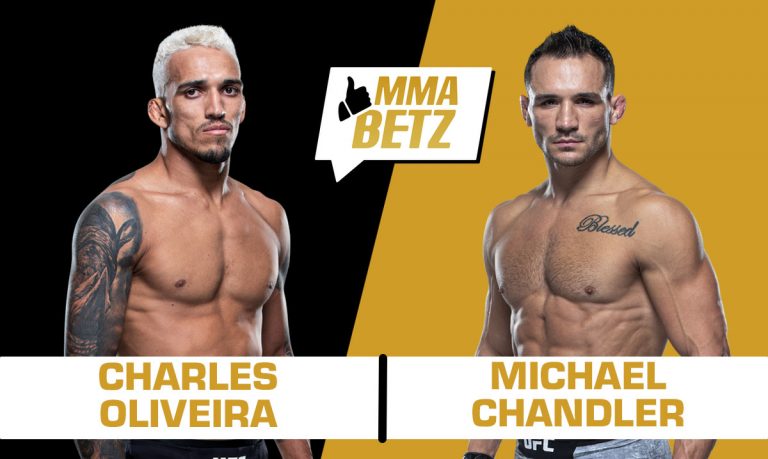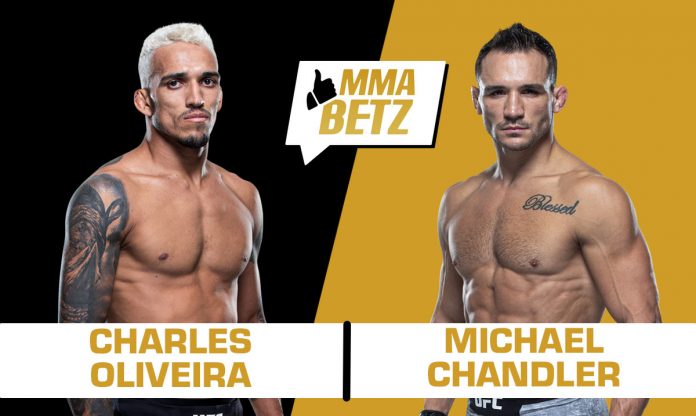 UFC 262 goes down this weekend at the Toyota Centre in Houston, Texas. In the main event, Charles Oliveira takes on Michael Chandler for the vacant lightweight title.
Oliveira is on an eight-fight win streak, with his most recent victories coming against Kevin Lee and Tony Ferguson, while Chandler made his UFC debut at UFC 257, when he TKO'd Dan Hooker in the first round.
Analysis And Prediction
Oliveira and Chandler are extremely well-rounded fighters. The Brazilian is arguably the best submission grappler in the UFC, who's made massive improvements to his striking in the last few years. And he's going up against one of the finest wrestlers in the division, who is equally as good on his feet.
In the striking department, although Oliveira throws more variety, the advantage goes to Chandler, because he's explosive, powerful, and accurate, and lands 4.29 significant strikes per minute on average. While 'Do Bronx' lands 3.22 significant strikes per minute.
Oliveira is better defensively as he absorbs 2.94 significant strikes per minute, while Chandler absorbs 3.72 significant strikes per minute.
Both fighters rely heavily on pressuring their opponents on the feet, so it'll be interesting to see who succeeds in imposing their will on fight night. Chandler's lethal in boxing range, and Oliveira should avoid a fistfight at all costs. The Chute Boxe Academy representative does a great job of landing leg kicks, which he should utilise to limit his foe's forward pressure.
If Chandler forces Oliveira on the back foot, it's going to be really tough for him to adjust.
The fight is very even in the grappling department. Oliveira has 19 submission wins to his name, but Chandler is an NCAA Division 1 wrestler, with seven submission wins. Oliveira can work his openings on the mat, but it'll be a tough ask against a wrestler of Chandler's caliber.
Oliveira will also have to be careful of Chandler's offensive wrestling, which is very underrated. Should he find himself in a bad position against the Sanford MMA representative on the mat, he's going to be in trouble.
Chandler also needs to be careful, because it'll be curtains for him even if he makes the tiniest of mistakes.
Chandler has experience on his side as far as fighting under the bright lights is concerned. He's also got better conditioning, and he's very smart. This is arguably the toughest test of Oliveira's career, and he'll have to put on the performance of his career to win it.
Both fighters are finishers, with an average fight time of under seven minutes, so we should expect an early finish. All in all, Chandler will be able to pressure Oliveira and stop him inside the first two rounds.
Prediction: Michael Chandler via stoppage
Betting Odds:
Charles Oliveira (-130)
Michael Chandler (+110)
Who do you think wins the lightweight title fight between Charles Oliveira and Michael Chandler in the UFC 262 main event?
See also: