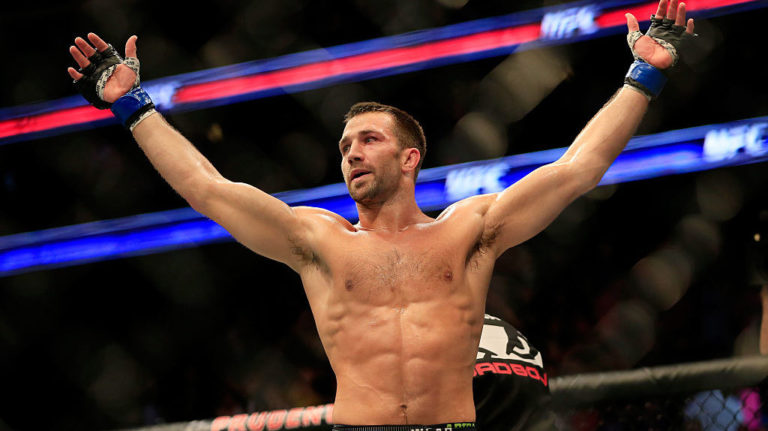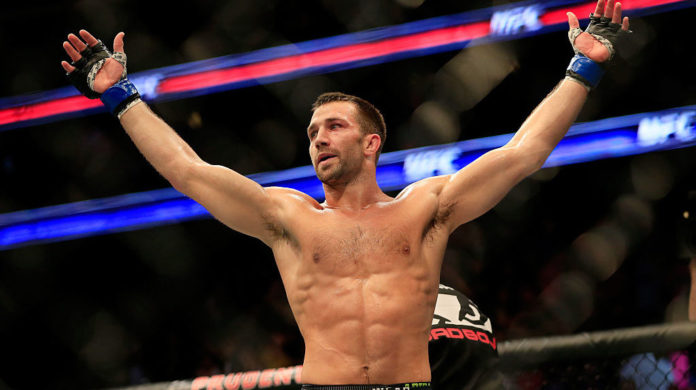 Former UFC middleweight champion Luke Rockhold says nobody in the 185lbs top ten is willing to welcome him back to the Octagon.
After an unsuccessful outing at light heavyweight in his most recent fight against Jan Blachowicz at UFC 236, where he was knocked out in the second round, Rockhold is eyeing a move back to middleweight, but doesn't have a lot of options.
'Nobody Wants To Fight Me'
Speaking on the 'Real Quick with Mike Swick' podcast (as transcribed by The Mac Life), Rockhold accused the top ten middleweight contenders of dodging him.
"It's really about someone who's gonna fight. I need to find a top ten guy who's ready to sack up and ready to fight," Rockhold said. "There's already been multiple people in the top ten making excuses why they don't want to fight me. It's just like who the fuck are you to turn down the fight? Where's your entitlement and what you think you have."
Deserving A Big Fight
Rockhold hasn't fought at middleweight since his interim title fight against Yoel Romero in 2018, when he was brutally knocked out in the third round. Although he's not in the official rankings anymore, the former champion believes he's still a big enough name to deserve a big fight.
"My last fight [at middleweight] is against Yoel Romero missing weight for a world title in f***ing Perth, two and a half years ago. I left the rankings but I'm not really left the rankings," Rockhold said. "I'm still there just as much as I want to be, and everybody knows who I am and what I can do. I think everybody is just making excuses why they don't wanna fight me right now.
"We've been hunting down the list and trying to find something credible, something fun, something exciting. I'm not just going to fight anybody, I want something that gets me excited, gets the fans excited and has a little momentum. Something that makes somewhat sense. I want to come back in and do this thing right."
Who would you like to see Luke Rockhold fight upon his return to the Octagon?
See also: