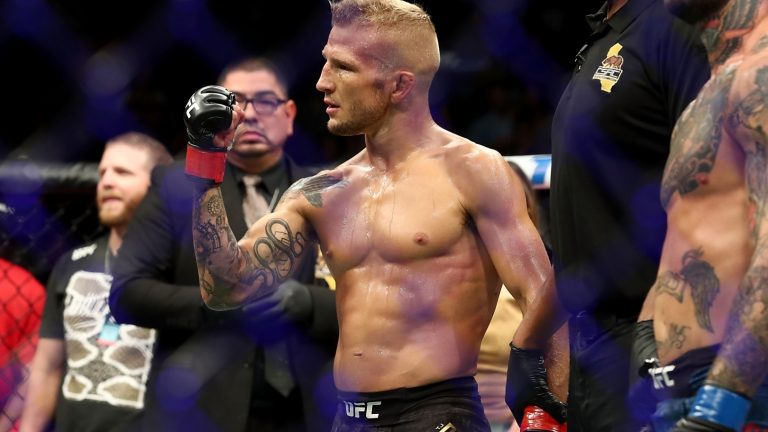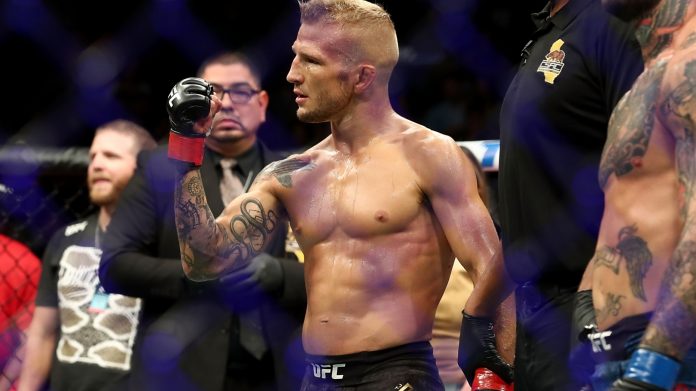 We've got some bad news about two-time UFC Bantamweight Champion, TJ Dillashaw; it turns out the substance he had in his system was EPO, and he's only the second fighter ever in the UFC to test positive for it, the first being Gleison Tibau. I'm very upset about this for many reasons, but it boils down to two main reasons that I'll discuss in this text. Firstly, USADA has suspended him two years, they gave him the maximum sentence. I thought it'd be horrible if they suspended him for one year, he'll be 34 in a year, but two years? Man, his career is about over.
TJ is such an incredible talent, it's so sad to see this happen. He's always been a very good wrestler, but to learn to strike like he has in the short amount of time that he did, it's astonishing. The way he switches stances while striking, his footwork, his fight IQ, he's such an elite fighter. Urijah Faber stated that while he was on the team, he constantly complained that he doesn't have any of the natural gifts that Urijah, Chad Mendes, or most others on the team have. Of course, we also know what Cody Garbrandt has said, that he's the one that showed everyone at Team Alpha Male how to use PED's correctly.
The second reason this makes me upset, and this is really unfortunate because I'm a massive fan of TJ Dillashaw, is the fact that it's 100% that he intentionally did it. I was really hoping that he just had a tainted supplement, but that's not the case. Jeff Novitzky had this to say on the matter: "It's a very effective substance. It's not a substance you find in contaminated supplements; it's injectable only. You have to know what you're doing when it enters your system."
Many people were talking about TJ like they thought he was guilty just because he voluntarily released the belt, I thought that he just knew he'd be suspended regardless, and let it go considering he wouldn't be able to defend it for awhile. Now he's out until he's at least 35, this sucks. Arguably the best bantamweight ever, now I suppose that spot without a doubt goes to Dominick Cruz. I really wanted to see a whole lot more from TJ, he's already not young, I don't think we'll have many more of his fights to look back on. This is a very unfortunate situation, it makes me incredibly sad. I suppose fight fans have to deal with things like this from time to time, as well as fighters, and their teams.
The bantamweight picture has one less fighter, nonetheless one less top fighter, and the UFC has one less champion at the moment. The only fighter I even compare to him is Max Holloway, he fights kind of like TJ, minus the takedowns and head kicks, other than that they're pretty similar. Let's hope this doesn't happen to any other top guys. I still wish TJ the best in his two year absence, and hope he comes back just as good as ever, though it's very doubtful at this point.