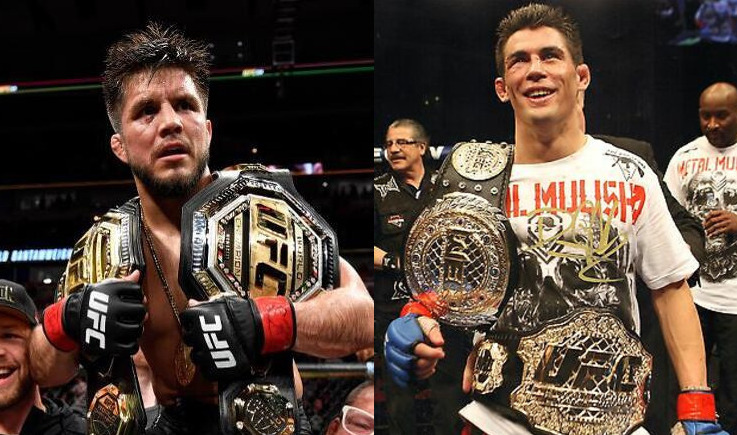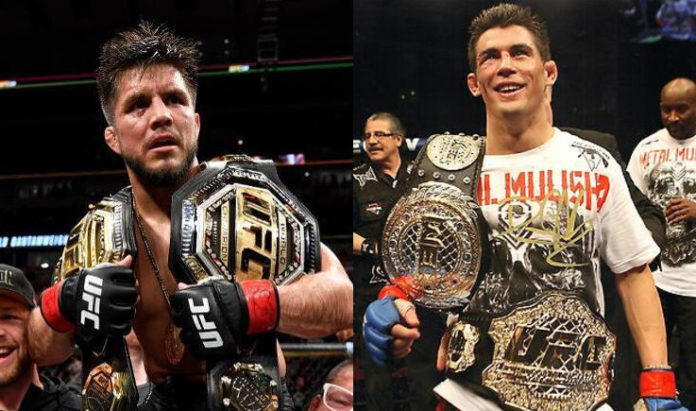 Henry Cejudo has a new opponent at UFC 250, now that Jose Aldo couldn't make the trip due to visa issues. 'Triple-C' will now face none other than the greatest bantamweight of all time, Dominick Cruz. This is an incredible fight for so many reasons, perhaps an even more interesting match up than Cejudo versus Aldo. Both match ups feature Cejudo against former champions, former long time champions at that, but Cruz is the one that had his best performance ever after three years away, not Aldo.
The odds for this bout have opened up with Cejudo as the favorite, with himself at -235, and Cruz at +190. This means you'd need to bet $235 on Cejudo to win $100 with a win, and you'd need to bet $100 on Cruz to win $190 with a win.
Cruz was the long time bantamweight champion, having won the WEC Bantamweight Championship back in 2010. He defended it twice in the WEC, then was promoted to UFC Bantamweight Champion. After defending his UFC title twice, Cruz had a long string of serious injuries that kept him out of competition. His trilogy with Urijah Faber and his fight with Renan Barao were supposed to happen when he attempted to make comebacks while he was still the champion, but he kept getting re injured again, and eventually had the strap taken from him considering.
Eventually, he was able to keep his health in check long enough to come back and fight Takeya Mizugaki, a fellow WEC veteran that was on a five-fight win streak. Cruz blew through him in 61 seconds, to all of our surprise. Mizugaki was tough as hell, and Cruz was anything but a finisher, regardless of how skilled he was. After this, 'The Dominator' was out again another 15-and-a-half months before he was able to return for his deserved title shot, and what a fight that was! His fight with TJ Dillashaw was one to remember, a close, technical battle throughout all five rounds that saw Cruz walk away with a split decision victory, and he was again the UFC Bantamweight Champion.
Cruz defended it twice once again, but lost it to Cody Garbrandt in late 2016 at UFC 207, and he hasn't fought since. That night was the last time Ronda Rousey fought, that's how long it's been since Cruz has been in the octagon. He had scheduled match ups with Jimmie Rivera and John Lineker since, but injuries took him away from both fights. Cejudo has gone 5-0 in that time, avenging his loss to Demetrious Johnson and winning the UFC Flyweight Championship in the process, defending it against TJ Dillashaw, and moving up to defeat Marlon Moraes for the vacant UFC Bantamweight Championship.
This is a very interesting fight because we have no idea how it will go. Some believe Cruz has the footwork and fight IQ to defeat Cejudo, others believe the game has passed Cruz by and Cejudo is going to be the champion for years to come. Both of those are possible scenarios. We saw how Dillashaw's movement and footwork did against 'Triple-C', but Dillashaw also cut ten more pounds than he ever had in that fight, that may have had something to do with it.
With Cruz standing 5'8" with a 69" reach, and Cejudo standing 5'4" with a 64" reach, it's possible Cruz could pick the champion apart and become champion once again after a lengthy layoff. However, it's just as possible that Cejudo could run Cruz down and cut his movement off, just like he did against Dillashaw.
Who walks away with the UFC Bantamweight Championship at UFC 250?