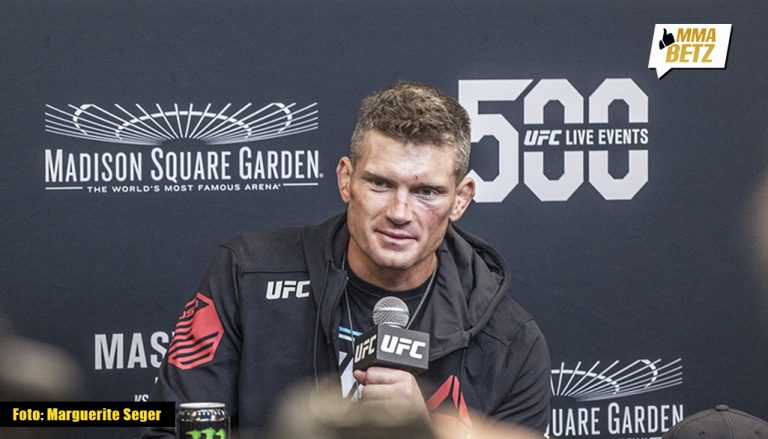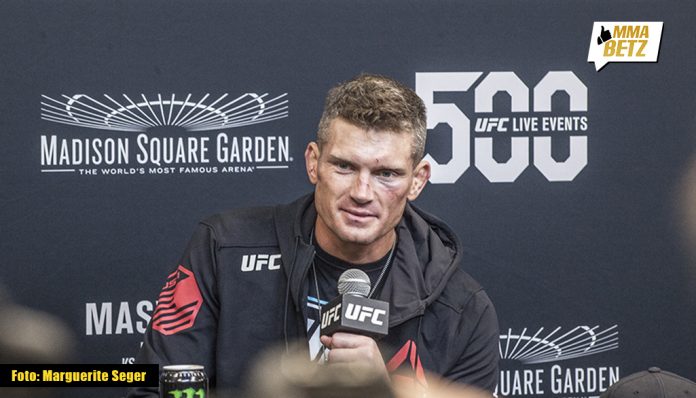 After a period of dominance in the UFC welterweight division, Stephen Thompson went through a mini turbulent phase in the past couple of years. However, 'Wonderboy' managed to get back into the winning column, after two consecutive losses, by defeating Vicente Luque last November at UFC 244.
Thompson is currently ranked number six in the division, and doesn't have a fight scheduled. With aspirations of winning UFC gold, 'Wonderboy' has his sights on the top contenders in the division. One such being Jorge Masvidal.
but there is one fighter he would love to be matched up with. His name is Jorge Masvidal.
Jorge Masvidal: I Would Just Love To Run It Back
Speaking to ESPN (transcript by BJPenn.com) prior to his short notice title fight against the UFC welterweight champion Kamaru Usman at UFC 251 earlier this month, 'Gamebred' expressed a wish to defend his belt (assuming he would win it) against Thompson.
"Another dude that we're going to definitely be scrapping at some point is Thompson. Not cause of nothing personal," Masvidal said. "I've got nothing but love and respect for this individual, but I would just love to run it back.
"I think that I can definitely do better than that night when he first met. I think that I match up well, man, so that's definitely something that will be happening. Promises made, promises kept."
Thompson beat Masvidal by a unanimous decision when the two met each other inside the Octagon at UFC 217 in November 2017.
Stephen Thompson's Answer
Speaking to Line Movement (transcript by BJPenn.com), Thompson said that he would love to have a rematch with Masvidal, but also stated that he would like to fight sooner rather than later. So would settle for Leon Edwards and Colby Covington.
"Man, hopefully sometime soon, August, September would be preferable," Thompson said. "But, like you said, at the moment, who do I face? I just fought the number 12 guy, well he was, Vicente Luque, I don't know where he is right now but I know he has a fight coming up.
"I'm always looking for the title, I want to move forward. Colby Covington, Leon Edwards, even Masvidal I wouldn't mind. Even though he doesn't have the title, I would love to face up Masvidal again. It will help me out moving up in the rankings for sure. So, anyone of those guys I mentioned would be awesome."
Thompson is well aware that Masvidal isn't the same fighter he was when they first fought almost three years ago.
"Oh, 100 percent I think he will be a different animal for sure," he said. "His confidence level is through the roof and that can go a long way. Not just that but his training routine, his mindset is different than it was before."
Would you like to see Stephen Thompson and Jorge Masvidal run it back?
See also: