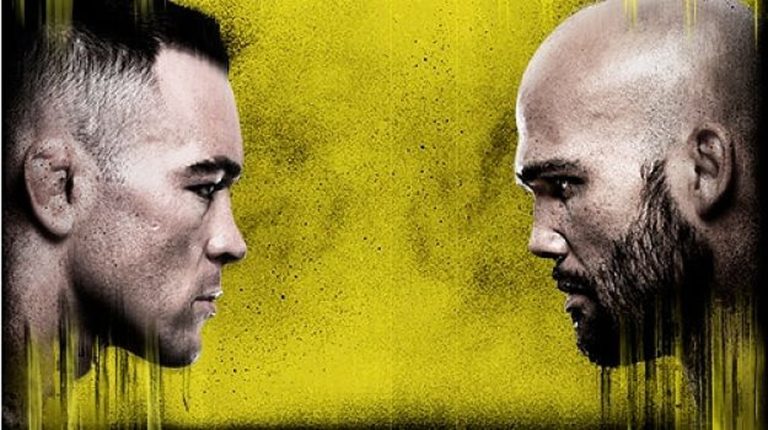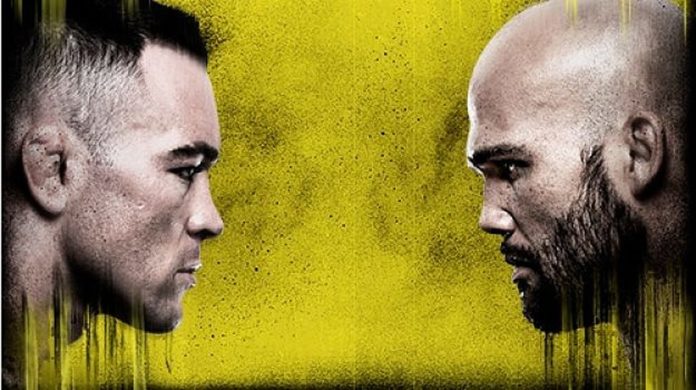 Tomorrow night (Sat. August 3, 2019) we have a great twelve fight card on ESPN. Headlining the card will be a great match up between top welterweights Colby 'Chaos' Covington and 'Ruthless' Robbie Lawler, and we also have a great co-main event between two longtime lightweight veterans Jim Miller and Clay Guida. Just a reminder that the fights start at 12pm ET/9am PT this weekend.
Colby Covington versus Robbie Lawler is a great fight to make. Initially, it was quite upsetting to see Covington still not getting his title shot next, but a fight between himself and Lawler is an incredible match up and should be a great fight. Robbie Lawler's one of the first really effective sprawl 'n' brawlers the sport had seen, and here we are 18+ years later and he's still at it. He'll plant his feet and throw bombs, but that may be a bit of an issue against someone like Covington.
'Chaos' is known for using his own style of muay thai to get into range and take his opponents down, particularly against the cage. The cardio of both men is quite remarkable, considering Covington seems to never get tired, aside from taking round four off against Rafael dos Anjos; and Lawler has stronger fifth rounds than anyone really ever has.
If Covington wins this fight, he definitely deserves the next title shot, but could the same be said for Lawler considering how many people are deserving at 170 lbs right now? We've got Leon Edwards who just beat Rafael dos Anjos and is on an eight fight win streak, we have Jorge Masvidal who has two of the most vicious starchings you'll ever see in the sport of MMA this year, and we have Colby Covington, if he wins this fight of course.
It's not a terrible problem to have this many worthy contenders considering how it's easier to get fans excited about the sport and the division, but it is a problem when trying to give everyone their deserved shot and make new stars. There are injuries, there are controversial decisions, there are champions that cherry pick their opponents, then many of these guys' time passes them by considering one of those things. It's unfortunate, but that's the sport we're all in love with.
Who wins this great match up of elites? Fight Card posted below:
Main Card: ESPN (3pm ET/12pm PT)
Welterweight: Colby Covington (14-1) vs. Robbie Lawler (28-13) 1 NC
Lightweight: Jim Miller (30-13) 1 NC vs. Clay Guida (35-18)
Lightweight: Joaquim Silva (11-1) vs. Nasrat Haqparast (10-2)
Middleweight: Gerald Meerschaert (29-11) vs. Trevin Giles (11-1)
Lightweight: Scott Holtzman (12-3) vs. Dong Hyun Ma (16-9-3)
Light Heavyweight: Darko Stosic (13-2) vs. Kennedy Nzechukwu (6-1)
Preliminary Card: ESPN (12pm ET/9am PT)
Welterweight: Mickey Gall (5-2) vs. Salim Touahri (10-3)
Women's Flyweight: Antonina Shevchenko (7-1) vs. Lucie Pudilova (8-4)
Flyweight: Matt Schnell (13-4) vs. Jordan Espinosa (14-5)
Women's Flyweight: Mara Romero Borella (12-5) vs. Lauren Murphey (10-4)
Welterweight: Claudio Silva (13-1) vs. Cole Williams (11-1)
Women's Flyweight: Hannah Goldy (5-0) vs. Miranda Granger (6-0)