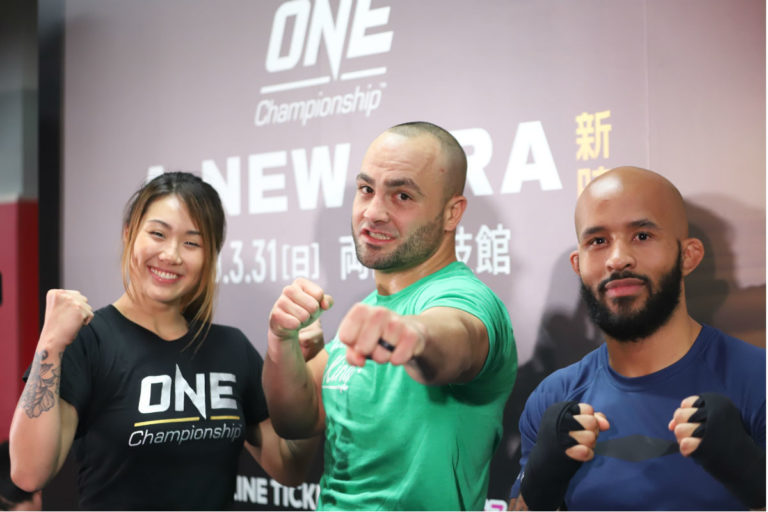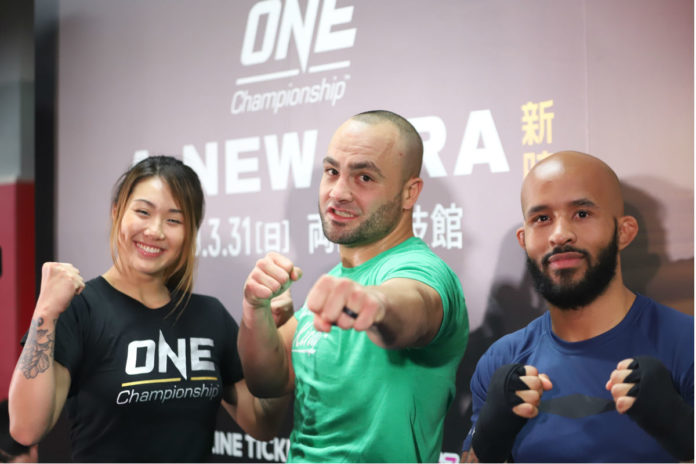 This morning at the Mall of Asia Arena ONE Championship held event number 109, titled ONE Championship: Dawn of Heroes. In the two feature bouts of the card, we had former UFC champions Eddie Alvarez and Demetrious Johnson fighting in their respective semi-final bouts to see who moves on to the championship finals.
Of course, as we saw in late March, Eddie Alvarez lost his quarter-final match up to Timofey Nastyukhin via TKO in round one. Nonetheless, Alvarez was granted a second shot, and he didn't waste it. Though Alvarez was tagged was a vicious left hook just :15 seconds into the fight, the longtime veteran stayed composed and kept at it.
It was an interesting striking battle while it lasted, ending with Alvarez getting dropped with a thunderous leg kick. Things weren't looking too great for him. He dropped to his back immediately, took some shots while in bottom guard, before scoring a beautiful sweep on his opponent Eduard Folayang, and taking his back moments later. Not long after taking his opponents back, 'The Underground King' sunk in the rear naked choke and got the tap at just 2:16 of round one.
Just before this was Demetrious Johnson's fight against Tatsumitsu Wada. After an early striking battle, Wada takes Johnson's back in a standing position before the fight hits the mat. After about 90 seconds, Demetrious attempted to spin into Wada's guard, but the attempt was failed. After a few minutes, the former UFC champion was able to spin into his guard, but only seconds before the close of round one.
In round two, after a little bit of a clinch battle, Demetrious gets a takedown of his own, and eventually passes to side control. Not too much happened in this round, and Johnson ended the round on top. Johnson quickly gets a takedown at the start of round three and continues out wrestling Wada. After a failed back-take attempt by Johnson, Wada was able to get back to his feet. The last minute of round three is spent with Wada trying to pressure Johnson up against the ropes and take his back again.
Demetrious Johnson wins his second ONE Championship bout via unanimous decision, and improves his ONE record to 2-0, and overall record to 29-3-1. Eddie Alvarez improves his ONE record to 1-1, and overall record to 30-7 (1 NC), and picks up just his sixth submission win of his career.
Alvarez didn't have any submission wins until his sixteenth win (eighteenth fight) after being submitted by Shinya Aoki. He then rattled off five straight submission wins in a row from April 2009 to May 2010, he hadn't won by submission since. A big congratulations to our former UFC champions on their great wins today.