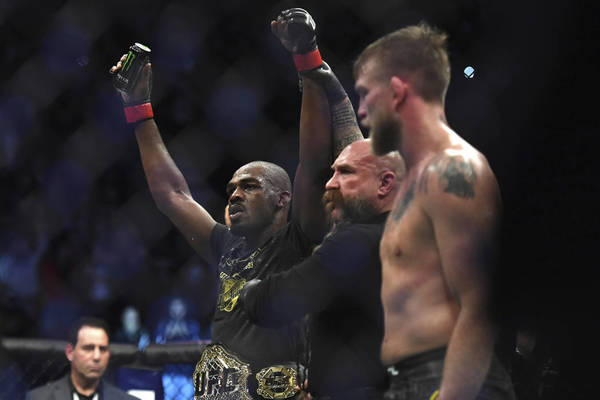 Since Jon Jones cleaned out the light heavyweight division with relative ease starting in 2011, it hasn't been the same. The history of light heavyweight is quite extensive, but we'll just talk about the state of it in the last five or six years, up until now. Jon Jones did a Demetrious Johnson to 205 lbs, he did an Anderson Silva to 205 lbs, he killed it. From his dominance, smashing everybody, not just beating everyone but beating them easily, to him getting his belt taken away twice, it has put quite the restriction on light heavyweight.
14 "new" fighters in UFC LHW
Considering all of that, plus Anthony 'Rumble' Johnson retiring, Nikita Krylov going to Fight Nights Global, Ryan Bader and Phil Davis leaving the UFC to join Bellator, and Jones constantly getting suspended, light heavyweight was becoming pretty shallow. At one point the only fights they could really make for the title were Daniel Cormier vs Alexander Gustafsson, or Cormier vs Rumble. No one else was really worthy of a title shot in those couple years, it was a weird point for a division that at one point was the only one fans cared to see. It's not like that anymore! Even though Daniel Cormier is a heavyweight now and isn't returning to light heavyweight, and Rumble, Davis, nor Bader are coming back, we still have tons of new talent at 205 lbs! There are 14 guys I'd like to mention:
First off, we have three middleweights that came up. Well, two middleweights, one is still waiting to make his 205 lb debut. The first one I will mention just had the biggest win of his career yesterday at UFC Prague, Thiago Santos!
Thiago 'Marreta' Santos (21-6)
Wins: 15 (T)KO, 1 Submission, 5 Decision
Losses: 3 (T)KO, 2 Submission, 1 Decision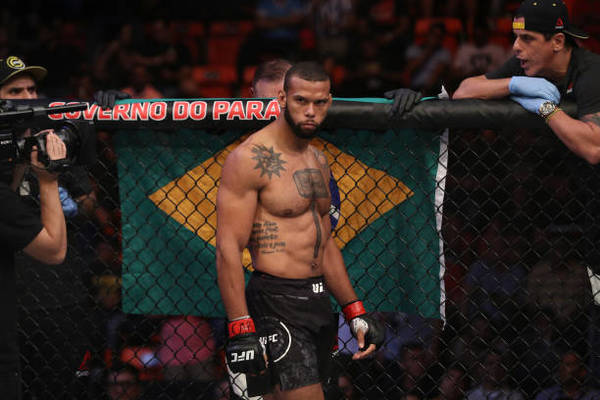 With 15 of his 21 wins coming by way of knockout, Thiago Santos punched his way to 3-0 at light heavyweight, being the only man to ever stop Jan Blachowicz with strikes. He also has a background in Capoeira, and black belts in both BJJ and Muay Thai. Thiago is 8-1 since 2016, with seven knockouts. He just turned 35 in January, but seems to be entering his peak. Some would call him reckless, most would even, but everyone considers him as dangerous as they come. He also holds a win over Anthony Smith, who's also 3-0 at 205 lbs and getting a title shot. Now that Thiago is 3-0 at 205 lbs, also with three finishes, will he get a title shot as well?
Anthony 'Lionheart' Smith (31-13)
Wins: 17 (T)KO, 11 Submission, 2 Decision
Losses: 8 (T)KO, 4 Submission, 1 Decision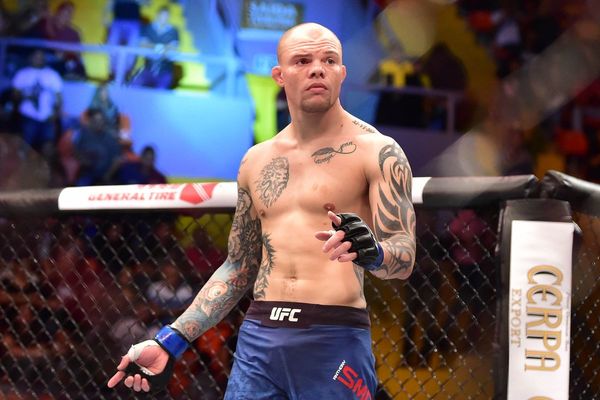 Anthony Smith made his UFC debut in 2013 when Zuffa purchased Strikeforce, losing via submission to BJJ ace Antonio Braga Neto, and got cut. He lost his next fight to Josh Neer, then went on a seven fight win streak, avenging his loss to Neer, and got another call from the UFC. He won his first fight back with the promotion via unanimous decision, before dropping a unanimous decision to Cezar Ferreira, bringing his record to 25-12. He then went on a three fight win streak, all by knockout, before being TKO'd in round two by Thiago Santos. After that fight, he moved up to 205 lbs, and rattled off three straight finishes over Rashad Evans, Shogun Rua, and Volkan Oezdemir.
Smith started out his career with a record of 5-6, then went to 17-11, and now is 31-13. So in his first 11 fights he went 5-6, in his next 17 he went 12-5, and now in his last 16 he's gone 14-2. That itself shows drastic improvements, and he's fighting better fighters than he ever has before as well. He has also held middleweight titles in the VFC and CFFC; we'll see how he does against the champ on March 2. Could he be the one to dethrone Jon Jones?
Luke Rockhold (16-4)
Wins: 6 (T)KO, 8 Submission, 2 Decision
Losses: 4 (T)KO
Luke has stated recently that he is done with middleweight, saying he's tired of killing himself to make 186 lbs. I don't blame him, he's a pretty big guy. At 6'3", with a 77.5" reach, I think he could do well at 205 lbs if he does it the right way and fights smart. One thing is, all four of his losses are knockouts, all three in the UFC were KO's, I don't think they hit any lighter up at light heavyweight. However, if he isn't draining all the water out of his brain the day before the fight, maybe his chin will be better. It's impossible to tell until he debuts at light heavyweight, but either of which would make sense. Luke is a legit BJJ black belt, and has held both the UFC and Strikeforce Middleweight Championships. At 34 years old, can he do the same at light heavyweight?
Nikita Krylov (24-6)
Wins: 10 (T)KO, 14 Submission
Losses: 1 (T)KO, 5 Submission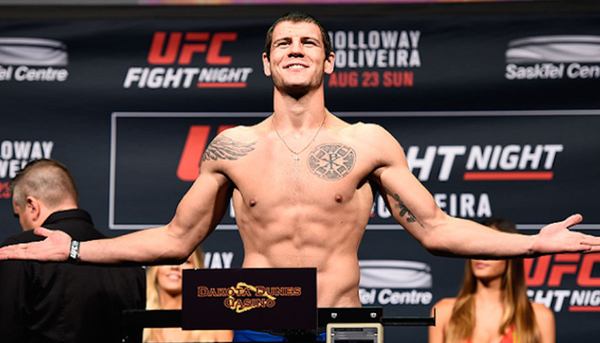 As I stated earlier, Krylov left the UFC for a stint with Fight Nights Global, after going 5-1 in his last six fights with the UFC. He even won the FNG Light Heavyweight Championship against Fabio Maldonado in his fight prior to signing with the UFC for the second time. He is one of those incredibly rare talents that has never seen a judges decision, in his wins or losses. He is a Master of Sport in Kyokushin Karate, Hand-to-Hand-Combat, and Submission Fighting. He hasn't fought since his return fight, which was a loss to Jan Blachowicz, but he's only 26, almost 27, he has a good amount of time to improve. As dangerous as he is, he just needs to remind himself to stay out of bad positions and he'll be a handful for anyone at 205 lbs.
Corey 'Overtime' Anderson (12-4)
Wins: 4 (T)KO, 8 Decision
Losses: 3 (T)KO, 1 Decision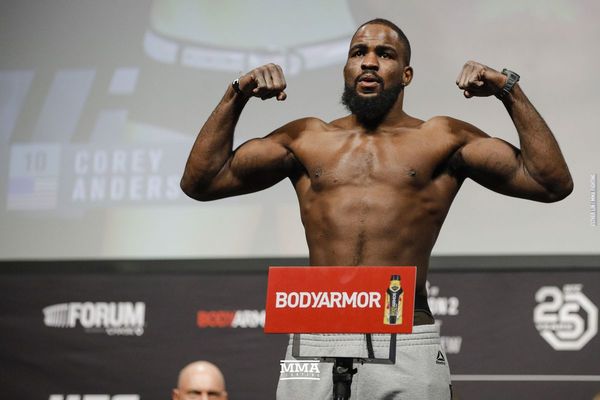 I had to put Corey on this list because he's really impressed me with his last three fights. Regardless of them all being decisions, they were incredibly dominant. He isn't really a new face per se, but is new to being at the top of the division. Since winning The Ultimate Fighter 19, he's come into his own as a well rounded mixed martial artists, and not just a two-time All-American anymore. This is what his last three fights look like:
He absolutely mauled Pat Cummins, who's a two-time NCAA Division I All-American, who finished in 4th place in 2003 and 2nd place in 2004 at the NCAA National Championships, and was also a two-time US National Team Member. Corey easily out wrestled him for all three rounds, something I did not expect. He did the same thing to Glover Teixeira, the only guy I'd ever seen wrestle Glover around like that was Phil Davis, that's a good guy to compare your performance to. He used his striking to defeat Ilir Latifi at UFC 232, he has definitely evolved quite nicely. Especially considering he was on a two fight losing streak, both by KO, he has rebounded very well considering.
Misha Cirkunov (14-4)
Wins: 6 (T)KO, 6 Submission, 2 Decision
Losses: 2 (T)KO, 2 Submission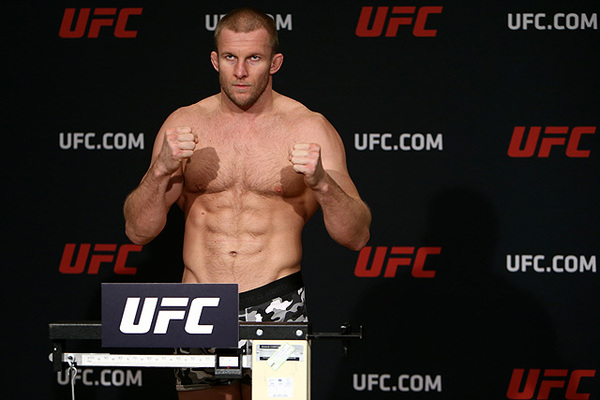 This 32 year old BJJ black belt came to the UFC in 2015, and quickly rattled off four straight wins, all four finishes, before losing his next two. The two of which that were most impressive were both submissions wins, one over Ion Cutelaba, and one over Nikita Krylov. He then lost to Volkan Oezdemir and Glover Teixeria, both by knockout. Volkan caught him on the feet early, and he caught Glover on the feet early, but got taken down and ground and pounded afterward until the ref stopped it.
He almost had the win against Glover, as have a few people, but you can't give him time to recover, Misha Cirkunov, Ryan Bader, and Karl Roberson are perfect examples of that; all three hurt him and ended up getting finished afterward. His last fight was a win over Pat Cummins, who he is the only man to ever submit. He also won a gold medal at the ADCC North American Championships in 2010, and was the HKFC Light Heavyweight Champion, before vacating his belt for a shot in the UFC. The reason I have Misha on this list, not many know who he is and he could very well be a top 10 guy with another good win.
Ion 'The Hulk' Cutelaba (14-3) 1 NC
Wins: 11 (T)KO, 2 Submission, 1 Decision
Losses: 1 (T)KO, 1 Submission, 1 DQ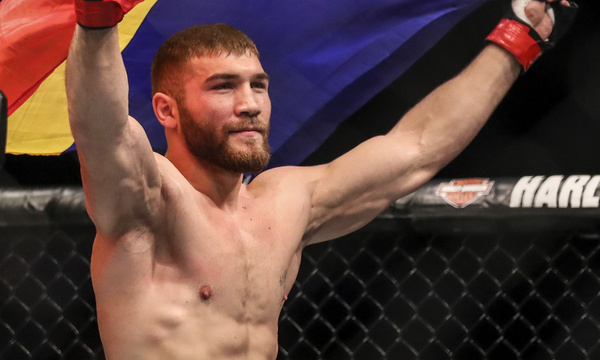 This 25 year old beast came to the UFC in 2016, losing his debut via arm-triangle choke in the third round, to none other than Misha Cirkunov. He has since gone 3-1 with the promotion, with his most recent win coming over the former ACB Light Heavyweight Champion, Gadzhimurad Antigulov via TKO towards the end of round one. Ion is a National Champion in both Sambo and Judo, and in 2012, he claimed a gold medal in the European Sambo Championships. He is the only person I've ever seen with two submission wins via omoplata, and those are the only two submission wins he has. One of his losses is by DQ as well, so he could easily be 14-2, or 15-2, and perhaps should be.
Remember when Jon Jones was DQ'd in the Matt Hamill fight, and Hamill got his hand raised? Does that mean he's better? No, it doesn't. I don't believe in disqualifications in combat sports honestly, any DQ should be a no contest because of that. Just because your record shows you have a win over them, doesn't mean you're better, that's why I hate disqualifications. He was scheduled to face Glover Teixeira at UFC on ESPN+1, but was forced out of the bout with an injury, and it's been rescheduled for UFC on ESPN 3 on April 27th.
Tyson Pedro (7-3)
Wins: 2 (T)KO, 5 Submission
Losses: 1 (T)KO, 1 Submission, 1 Decision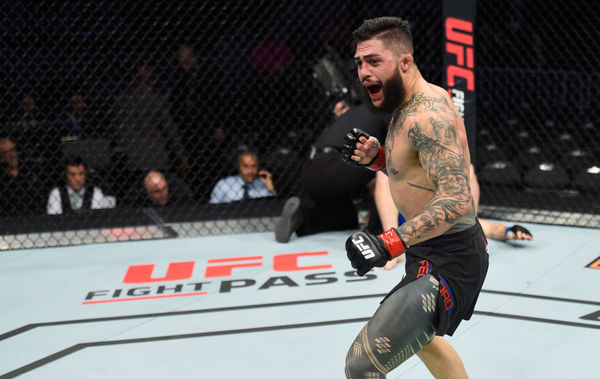 Now the reason I have Tyson Pedro on this list, considering he's been finished in his last two outings and has a split record in the UFC at 3-3, I see massive potential in this kid. I couldn't be more impressed with him in his wins, and his losses weren't terrible either because he can learn from each of them, and here's how:
His first loss came to Ilir Latifi, a fight where he was out wrestled to a decision, and it was the first, and still the only time he's been out wrestled to date. He knew what he needed to do afterwards, it was pretty straight forward, work on your takedown defense.
His second loss, which was to Ovince St. Preux, he got submitted with a straight armbar, kind of similar to his win just beforehand over Saparbek Safarov, where he was in Saparbek's side control and got the tap with a kimura. OSP did the same thing, the same way, just with a different type of armlock. I'm sure he now knows exactly what to do when he's on his back in side control when someone's attacking his arm.
And thirdly, his last fight in which he lost via TKO in round three to Shogun Rua. I wanted him to win that fight because I love Pedro and he more likely than not, has more fight left than Shogun, but he didn't win. There's no shame it that, it was only his tenth fight and Shogun's a former multiple time World Champion, and has an 80% knockout ratio in his wins. It was an absolute war, Pedro was hurting Shogun the entire first round, but was unable to finish him, and paid for it in rounds two and three, where Shogun rallied and just :43 seconds into round three, got the finish. I was happy it went that way honestly, and here's why:
Tyson Pedro is only 27 years old, and he has now lost in every way he can. He's lost once by each method possible, and in those fights, you can take a lot to learn from in each of them. He's already so skilled and so technical, now that he's had those losses early on, and some good wins so he's not discouraged, I'm very excited to see how good he will become.
Dominick 'The Devastator' Reyes (10-0)
Wins: 6 (T)KO, 2 Submission, 2 Decision
Losses: Zero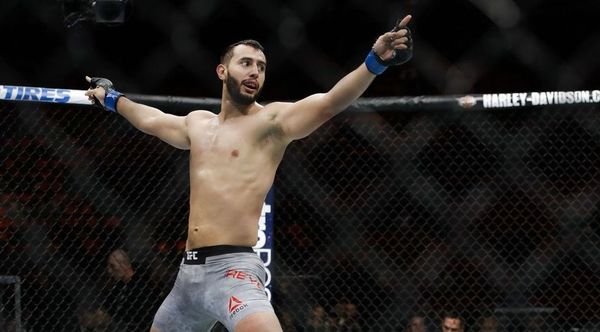 How many good things can we say about this guy? He is definitely a youth beyond his years, not in his age, but in MMA, as he is 29 years old. Reyes came to the UFC when he was just 6-0, and has picked up four straight wins, his most recent over Ovince St. Preux. Many believe it should've been ruled a knockout after he landed that devastating left hand, forcing OSP to drop without being able to defend himself, but the buzzer sounded as it was the end of round three, and Reyes won a unanimous decision.
He's a very interesting type of fighter, he's quick, quick-witted, powerful, and technical everywhere, and is also 5-0 as an amateur. He is scheduled to fight Volkan Oezdemir at UFC on ESPN+5 next month, that will be a very telling fight. Will Reyes continue to be the unsolvable puzzle, or will Volkan get his first win in his last three outings? Time will tell.
Aleksandar Rakic (11-1)
Wins: 8 (T)KO, 1 Submission, 2 Decision
Losses: 1 Submission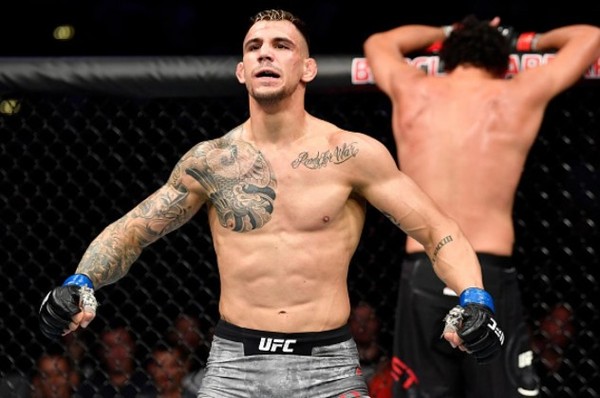 This 6'5" Austrian kickboxer made his UFC debut just three fights ago, and is a perfect 3-0 inside the octagon. He has a 78" reach, which may also explain how eight of his eleven wins are knockouts, it's easier for him to land. He has shown nothing short of brilliance in the UFC, and hasn't lost since his first ever MMA fight. He started competing in boxing and kickboxing when he was 14, and had over 40 fights, though I'm unsure of his record. I'm sure it's great though, I mean watch this guy, he's a hell of a talent to have, and is only 27 years old as well. As many young guns as there are at light heavyweight now, something's got to give, right? They can't all be this good, or can they? Again, time will tell.
Michael Oleksiejczuk (13-2) 1 NC
Wins: 9 (T)KO, 1 Submission, 3 Decision
Losses: 1 (T)KO, 1 Submission

Michael Oleksiejczuk just returned yesterday at UFC Prague after over a year away against 14-fight UFC veteran Gian Villante, and folded him with a beautiful body punch just over 90 seconds into round one. He definitely looked like a middleweight, he's not too big, but it didn't matter. He was constantly moving, and Gian couldn't get a read on him.
This was only the 24 year olds second fight in the UFC, and he passed with flying colors! His first UFC fight was a match up with Khalil Rountree at UFC 219, which he won via unanimous decision, but failed the post fight drug test and was firstly suspended, and secondly had his win taken away and overturned to a no contest. Considering how young this kid is, I can't wait to see how good he'll be by time he's 30 or so. Hopefully we'll see more of him at middleweight, but I had to add him to this list because he's dominant at 205 lbs, as he is also the former TFL Light Heavyweight Champion.
Magomed Ankalaev (12-1)
Wins: 6 (T)KO, 6 Decision
Losses: 1 Submission
This 26 year old Dagestani fighter is 2-1 so far in his UFC career, and has looked great in all three fights. He made his UFC debut against Paul Craig, and dominated the entire fight, literally every second, up until the remaining seconds in the third round, Craig wraps up a triangle and gets the tap with one second left. Since then, he has won by KO in round one, and he won a unanimous decision just yesterday at UFC Prague.
Magomed has shown great wrestling ability, and great striking. He had quite the extensive amateur career as well, winning a Russian MMA title, and a World MMA title. I'll be honest, I didn't know there were World Championships in amateur MMA. He also won the WCFA Light Heavyweight Championship as a professional and defended it once before vacating it to join the UFC. He is a Master of Sport in Sambo, and an International Master of Sport in MMA. I knew Ankalaev was going to be great when I seen his fight with Paul Craig, don't make that one simple mistake, and he'd be 13-0.
Jimmy Crute (10-0)
Wins: 4 (T)KO, 3 Submission, 3 Decision 
Losses: Zero

Crute has been nothing short of spectacular in his career, he got noticed when he was 7-0 trying out for the Contender Series; and after a first round TKO on the show, Dana White felt the need to bring him into the UFC. He has since gone 2-0 inside the UFC, both wins by finish. He submitted the very high level BJJ brown belt Paul Craig with a kimura, after dominating him for almost 15 straight minutes. The submission came at 4:51 of round three, he proved no matter how dominant he is, he still wants the finish.
His last fight against Sam Alvey is a little controversial, but nonetheless a good win to have. He hurt Alvey badly and walked away, but the ref didn't stop it, so he returned to jump on Alvey and pound on him until the ref did step in. Many thought the stoppage was early, but as badly as he hurt him initially, I think he could've got the finish then if he wanted to. He's also gone five rounds twice when he was defending the HFS Light Heavyweight Championship. Not too bad for someone who's only just about to turn 23. Forget the sky, there is no limit for this kid.
Johnny Walker (16-3)
Wins: 13 (T)KO, 2 Submission, 1 Decision
Losses: 2 (T)KO, 1 Submission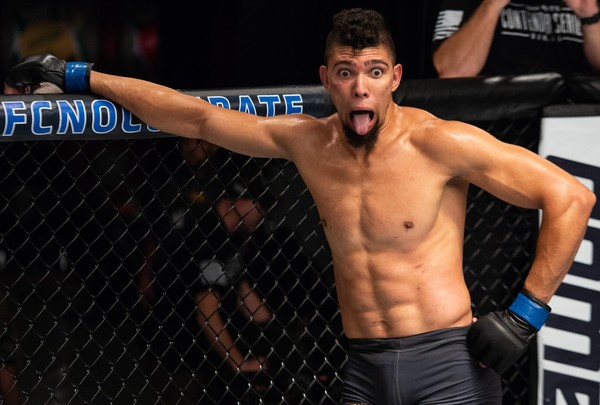 Man is this kid for real or what? He is so unrealistically powerful and he's got such a lanky build, at 6'6" with an 82" reach. All he needs to do is touch you because of his power, and he can touch anyone because of how long and rangy he is. His first two fights inside the UFC were won in a combined 2:12, both wins via KO. He got his shot after defeating UFC veteran Henrique da Silva on the Contender Series.
Walker is almost 27 years old, and is the former UCMMA, and EBD Light Heavyweight Champion. He was awarded Performance of the Night in both of his UFC fights, and deservedly so. How many people do you see that're 6'6", 205 lbs, and have the athletic ability of a Chad Mendes or a BJ Penn, it's nuts how much raw ability this kid has. Will he be the one to dethrone Jones? Will one of the others on this list, or will Jones retire like GSP just did, on top?
Of course we still have all the others that have been staples at light heavyweight, such as Ilir Latifi, Glover Teixeira, Alexander Gustafsson, Jan Blachowicz, Volkan Oezdemir, Jimi Manuwa, Ovince St. Preux, Shogun Rua, Lil Nog, and a bunch of others; however as I said, we need to meet all the new blood in the division! There are so many new names and faces with all sorts of different skillsets, now we know light heavyweight is not dead, it is very much alive and well!