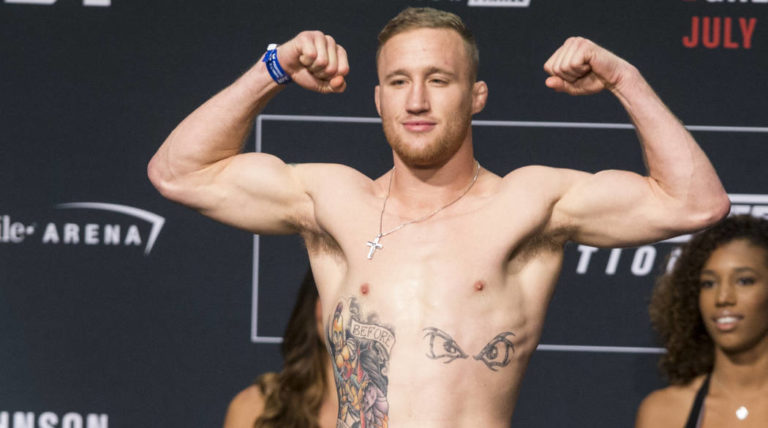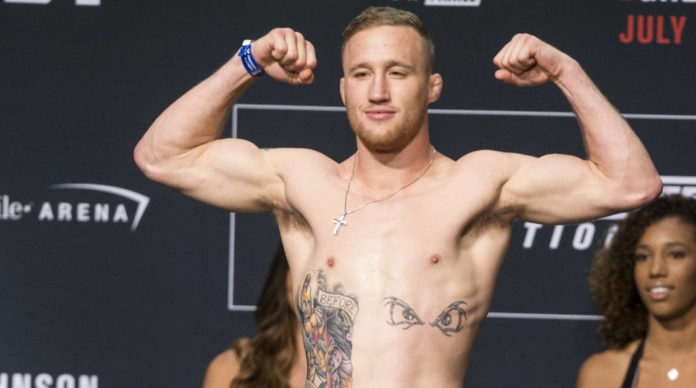 UFC president Dana White yesterday announced that Tony Ferguson and Justin Gaethje will fight for the interim lightweight title in the main event of UFC 248, which is set to go down on April 18th.
After the announcement, Gaethje spoke to TMZ Sports (as transcribed by MMA Fighting) about taking the fight on short notice.
"Every time I've ever fought, there's never been this many unknowns, much less the unknowns we're dealing with right now. It's just really a terrifying moment. And I'm talking about the competition side, I know what I'm facing."
Up until last week, Ferguson had been training for Khabib Nurmagomedov, but after the champion ruled himself out of the fight because of the travel restrictions in place as a result of the coronavirus, Tony found himself without an opponent. And while no location has been made official yet, UFC 249 has a new main event.
Facing the number one contender in the UFC lightweight division, who is on a twelve fight win streak and has had a full training camp, Gaethje understands the challenge in hand.
"Tony's been getting ready to face Khabib Nurmagomedov, to fight for a world title. But it's perfect because I always think they're working harder, I always think they're better than me, I always think they're luckier than me and I love to face adversity. So I'm facing my fears right now and I think that's what we all need to do."
Gaethje has always refused short notice fights in the past but the 31 year old says this time is different. There's a title on the line.
"No, I haven't [taken a short-notice fight like this before] but I've also never been offered a UFC title. That's the only thing I'm working for. That's all I've been working for since the beginning, so I'm ready to gamble.
"There's very few people who would sign up for what me and Tony just signed up for. Including most UFC fighters. A lot of guys will say that they're ready but a lot of guys would not put their name on that dotted line.
Coming in on short notice for a title fight, has been seen to take the pressure off. And Gaethje plans to take advantage of opportunity.
"If I lose, then where are we at? It's in the same exact spot we're in right now. I'm gonna go out there and get a pay cheque, which is nice, but ultimately, I get a chance for glory. Heroes live forever, legends never die, and I'm literally here to make a statement. My name will be carried on far longer after I'm here because of my effort, my work ethic and the skills I possess."
While the world has been waiting for almost five years for the Khabib vs Tony fight, in Gaethje and Ferguson, we have two of the most exciting fighters to have ever graced the UFC Octagon.
"I got the perfect dance partner that I dream about. He drives in dark places, he doesn't get tired, he's got cardio for days and I hit like a Mack Truck. So when I hit him, he'll go to sleep.
"I possess some of the best finishing skills on the UFC roster. I'm gonna attack his body, I'm gonna attack his legs and whenever he's worried about those I'm gonna punch him in the head and hopefully, he goes to sleep. If not, he's probably going to cut me up with some elbows, probably choke me out late in the fight, if I don't put him to sleep. I'm content with every single one of those scenarios as long as I get to go in there and I don't disappoint myself, or my family. That's my only goal."
Meanwhile, Ferguson has posted his very own promo to social media in the last few hours, in which he says he will make his own highlight against 'The Highlight'.
You can check out the opening odds for Ferguson vs Gaethje here.
Who do you have winning in the new UFC 249 main event, Tony Ferguson or Justin Gaethje?