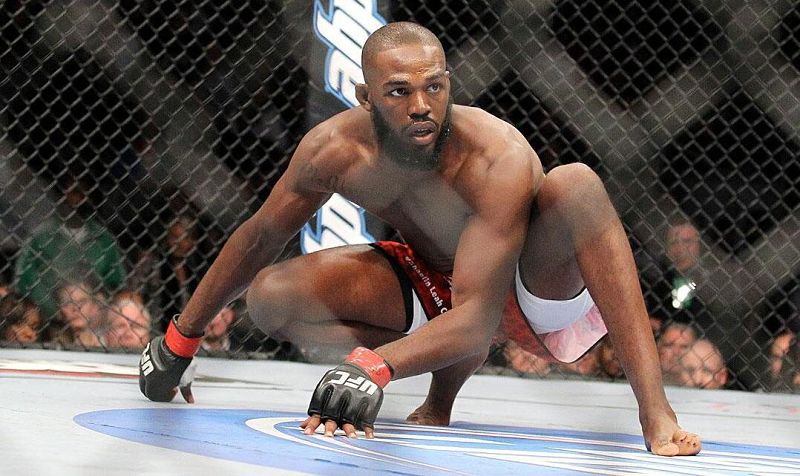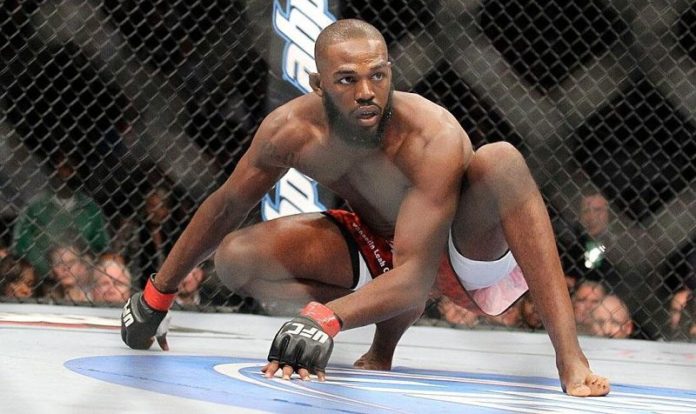 Jon Jones is one of the best fighters this planet has ever seen. His skill set is incredibly deep, his decision making inside the octagon is remarkable, and he has all the physical attributes in the world to aid him. It seems however that we've seen his peak, and in the last few years, I think we've got a pretty good idea of why that is. Jones has had multiple drug test failures for performance enhancing drugs, that's no secret. Many believe he's guilty, while some still believe he hasn't done anything intentionally.
Firstly, let's look at his body. He was a little bigger before, he's very lean now. Not only does he look leaner, but his body looks a little weaker, like muscle used to be there and now it's not. This started with his Alexander Gustafsson rematch back at UFC 232. This was his only impressive performance since his return; he did dominate Anthony Smith, but it wasn't the typical Jon Jones we were used to seeing.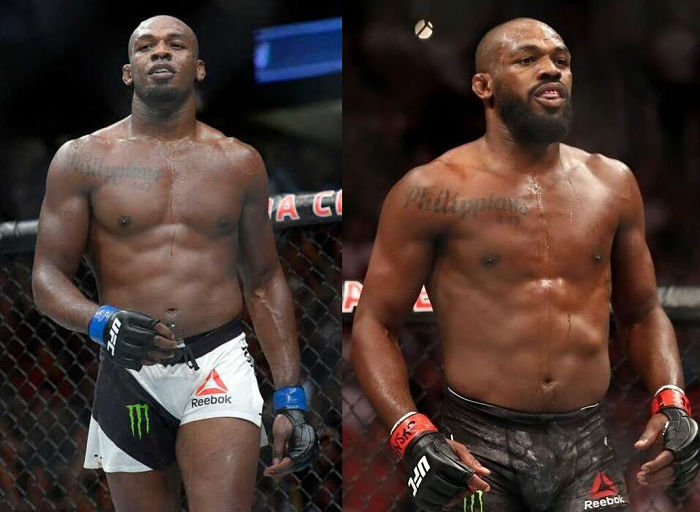 Chances are, this rematch was just made too late, and Gustafsson actually had a longer time off than the previously suspended Jones leading up. Jones' body immediately looked slimmer, but it didn't hinder him. He used his range and leg kicks to dictate the pace and eventually took 'The Mauler' down in the third round and TKO'd him. His body hasn't changed since this either, he's stayed slimmer since, and his performances haven't been the same.
Next, we'll look at his performances. He had the rematch with Gustafsson, and then he had that unanimous decision victory over Anthony Smith. Jones won all five rounds against 'Lionheart', aside from being deducted two points in round four due to an illegal knee. This fight was kind of reminiscent of Jones' fight with Ovince Saint Preux; he didn't do much other than control the action the entire time, that's really the best way to put it. He dominated them, but didn't do much, if anything to pursue a finish.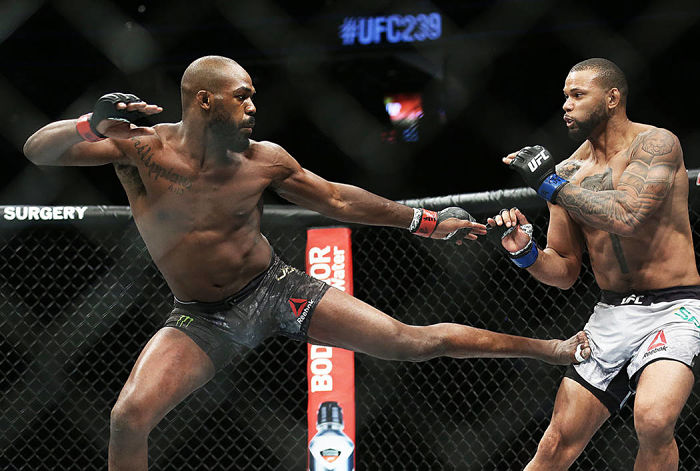 His next fight with Thiago Santos really showed us what to expect in his coming fights. Santos was injured that entire fight with four torn ligaments in his knee, and all Jones did was defensively pursue the action, nothing more. It was a very weird fight to watch. You'd think, he has a muay thai black belt injured badly, and he chooses to coast the entire fight. That's certainly not something he would've done before, and that was his first win via split decision. And now this fight with Dominick Reyes, things haven't been looking the best for him.
Jones used to dominate everyone he fought, it didn't matter where the fight took place. He took down the best wrestlers, submitted two BJJ black belts in his first four title defenses while he was still a white belt, had the most vicious ground-and-pound out of anyone in the game, and his striking has always been great, not to mention his frame that god gifted him. He never really developed his hands, as we saw in the first Gustafsson fight, but he was still the most complete fighter out there. Mentally, physically, and skill-set-wise, no one could match him.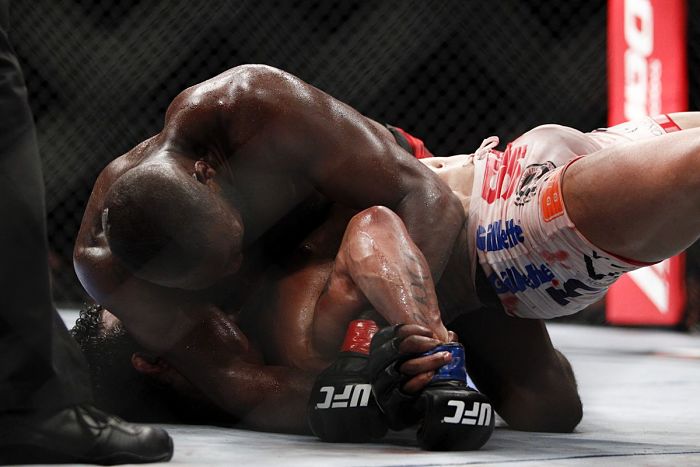 It seems as if he's fallen off, and it's only a matter of time before he isn't the best in the world anymore. Many people believed he lost the Santos fight, and even more people think he lost this fight. Click here for an Evaluation of Jon Jones vs. Dominick Reyes. Maybe a move to heavyweight isn't ideal for him.
Now that he's had to clean his act up, he's just not the same fighter, and not only that, but he's not on the same level he was. 'Bones' still has an incredibly deep skill set and is still one of the best in the world, but he seems more average each time we see him. He popped for PED's the same month both of his brothers did in the NFL, and he's failed for steroids two times (aside from his more recent low-metabolite tests), while also failing for estrogen blockers once, which are often used by athletes who are cycling off of steroids.
It could be said that he's 32 now and he's been through a ton of wars, and while that's true, he's had a good amount of time off due to his suspensions. Jones also still seems very motivated and hungry, so it's doubtful that's it.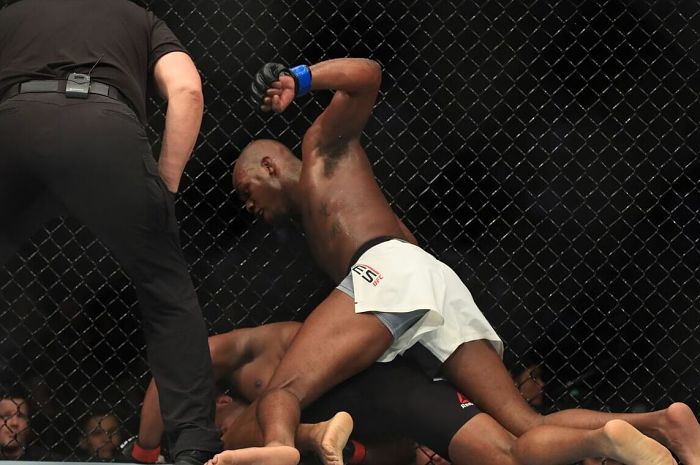 From running through opponents like Mauricio 'Shogun' Rua, Quinton 'Rampage' Jackson, Lyoto Machida, Rashad Evans, Vitor Belfort, Chael Sonnen, Glover Teixeira, and Daniel Cormier, to his first drug test failure, which was his first Cormier fight. Why this is such a massive deal, that was in the beginning of 2015, that's right when USADA started working with the UFC. Jones won that fight 49-46 on all cards, then he got suspended and was out almost 16 months.
His next fight back was against 'OSP', which wasn't the best performance, and then he fought Cormier again. Of course, that was a great win, he finished 'DC' via KO, but he again failed the drug test. He failed drug tests for his second fight with 'DC', and his fight with 'OSP', as well as his scheduled fight with 'DC' at UFC 200 that never took place considering. Leading up to his first fight with Cormier, Jones' testosterone levels were also considered to be "alarmingly low", and this is what subjected him to stricter testing.
His next fight was his rematch with Gustafsson, and that's when this new version of him came out. From dominating literally everyone, aside from Gustafsson, except in the rematch when he was clean, to what he's been doing, it's just not the same fighter whatsoever.
What is your thought on this new version of Jon 'Bones' Jones? How long will he be able to stay on top?