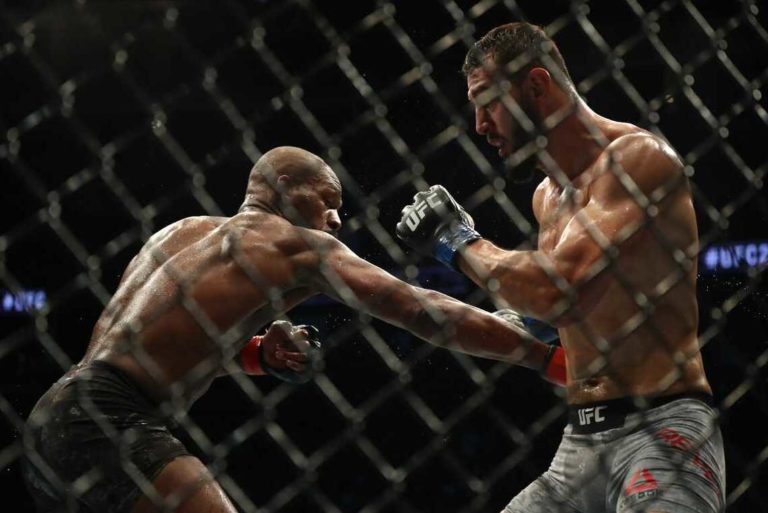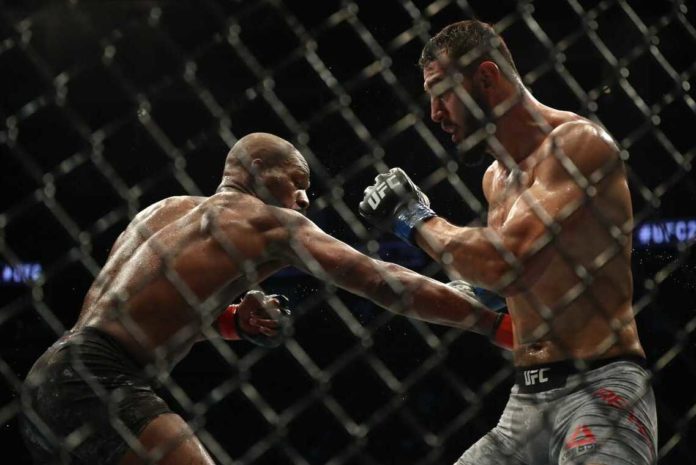 We had an incredible main event this past weekend at UFC 247, where Jon Jones defended his UFC Light Heavyweight Championship against Dominick Reyes after a five round battle. Before this fight, Jones was tied with Georges St-Pierre for the most wins in UFC championship fights at 13, and he of course surpassed that with his victory over Reyes. The question is, should he have surpassed 'GSP'? Many people believe Reyes won the fight, and there were a few other questionable decisions at UFC 247 in Houston, Texas.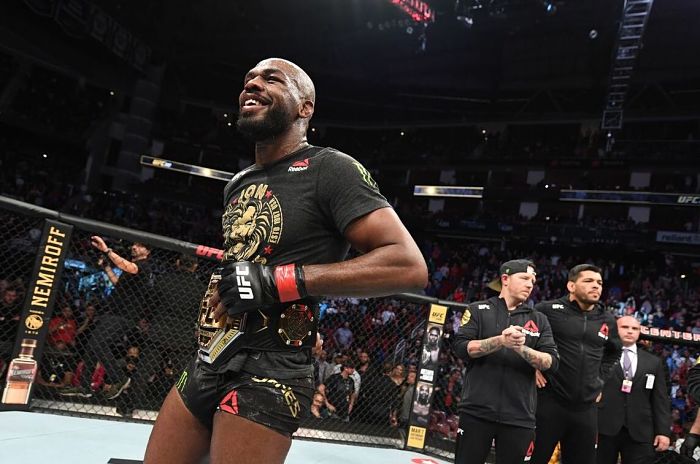 To name the others, Andre Ewell defeated Jonathan Martinez via split decision. One of those judges gave Ewell all three rounds when he clearly lost the third. Trevin Giles defeated James Krause via split decision as well, and though this was a close fight, it was 1-1 going into round three, and Krause pushed the pace and out-struck Giles throughout the third round.
The very next fight was the PPV opener, Derrick Lewis versus Ilir Latifi. This was a good showing for both fighters. It seemed pretty evident that Latifi won two of those rounds; he out-struck Lewis 62-27 in total strikes and scored three takedowns, but Lewis was handed the unanimous decision victory.
The fight between 'Bones' and 'The Devastator' surprised most of us, Reyes is certainly a top tier light heavyweight. Reyes came out in round one very confident and dropped Jones momentarily just two minutes in, and continued to out-strike him for the rest of the round. Round two was more of the same, but a tad closer. Reyes used his footwork beautifully the whole fight, but of course he was most effective with it early on when he was fresh.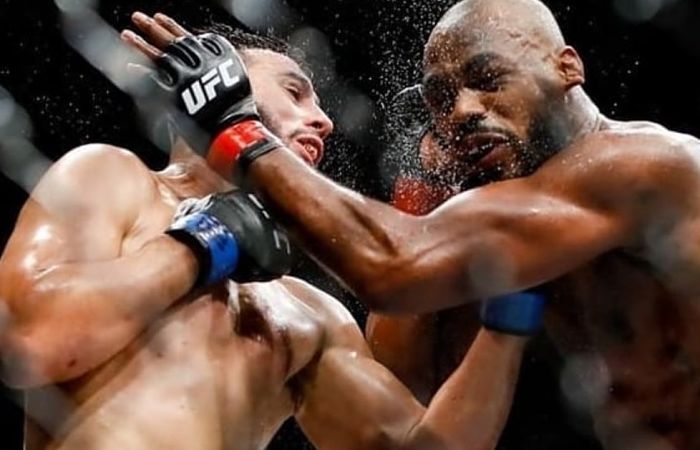 Jones pursued Reyes for the majority of round three, but was getting picked apart the whole time. The cleaner shots were landed by Reyes, and Reyes was able to stay out of danger by sliding out of the way of Jones' strikes.
The beginning of round four was probably the most success Reyes had, as he hurt the champion and kept hitting him and landing combinations early on. Jones scored a momentary takedown to stall the attack of Reyes, and though Reyes kept himself from getting taken down a second time in round four, he was out-worked for most of the rest of it.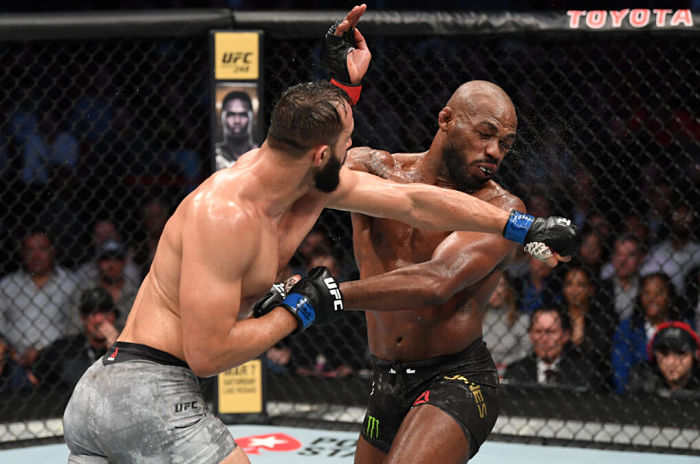 By this time, Reyes' energy wasn't like it was in the beginning, and Jones started to pick him apart, but Reyes continued firing his counters, and landed many of them. Jones won the entirety of round five, as he was able to score another takedown while continuing to press the action as the fresher party. This is most likely because Jones has had many, many five round fights, Reyes had never gone past three rounds.
The only clear round for Jones was the fifth. Yes, he probably won the fourth too, but he overcame a good amount of adversity early on in that round. At the end, Jones was awarded the unanimous decision victory (48-47, 48-47, 49-46). It's absolutely insane one judge gave Jones four rounds, he was clearly out-struck in three of them, and Reyes hurt him more than once.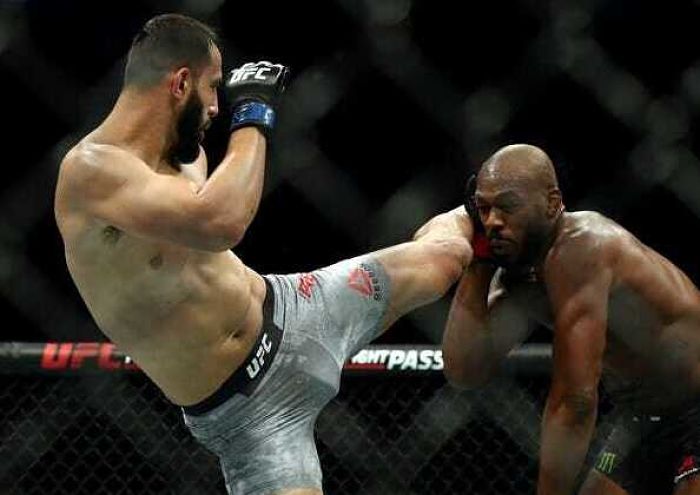 The striking totals for this fight are as follows:
Round one: 23-17 in favor of Reyes
Round two: 33-22 in favor of Reyes
Round three: 27-20 in favor of Reyes
Round four: 20-14 in favor of Jones (one takedown for Jones)
Round five: 28-22 in favor of Jones (one takedown for Jones)
This new Jon Jones that we've been seeing since his return at UFC 232 isn't the same as he used to be. He's content having close fights now. Remember back when he said that when people think of his legacy he wants them to think of how dominant he was? Well this isn't the Jon Jones that took the title from 'Shogun', this isn't the Jon Jones that smashed Vitor Belfort, or the Jon Jones that handed Daniel Cormier his first loss, this is a completely different fighter we're observing, dominant is not the word to describe it.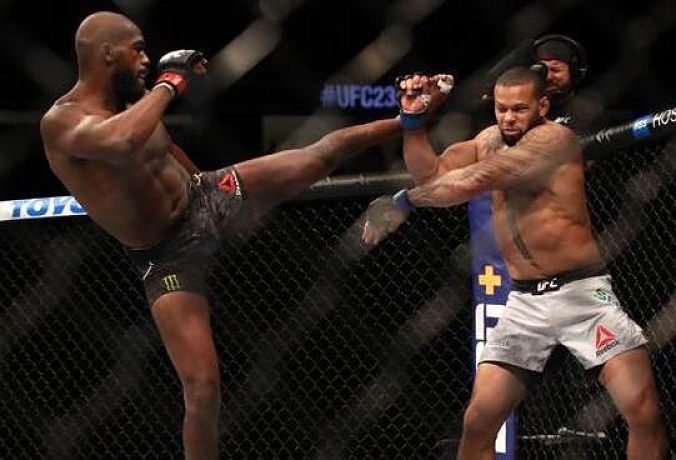 Just look at his Thiago Santos fight; Santos was injured that entire fight, all four ligaments in his knee were torn for ninety-percent of it, and all Jones did was pursue the action without doing much of anything at all. That was a close fight, and against an injured opponent that had a few blueprints on how to be beat, and now this fight with Reyes.
It seems it's only a matter of time until Jones gets dethroned, he seems more average every time he fights since he's not abusing any PED's. Click here for our article on Jon Jones Before and After USADA.
How did you score this decision? Do you think there should be an immediate rematch, and if not, what should be next for each of them?