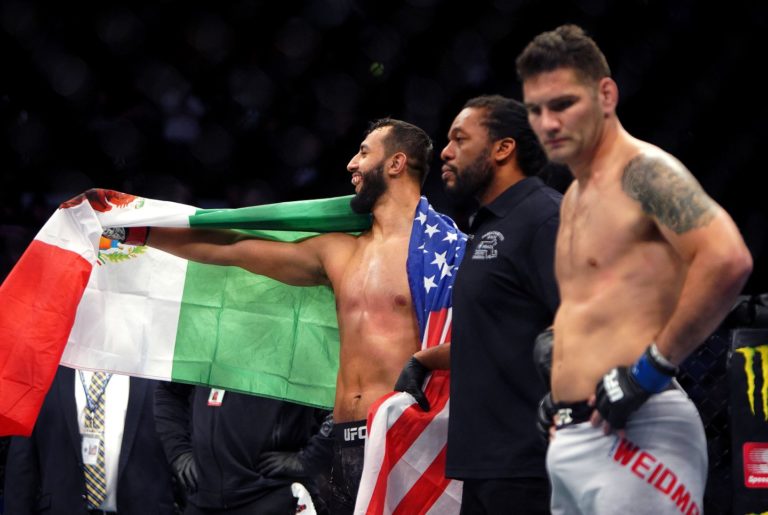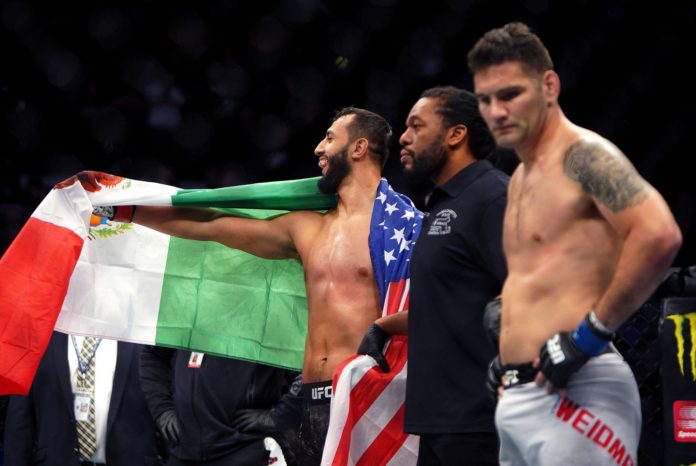 Jon Jones is arguably the best fighter that this sport has ever seen. Aside from his controversies, he would be universally considered the best ever, and with them, many still believe he is. Jones will be looking to defend his UFC Light Heavyweight Championship yet again at UFC 247 against Dominick Reyes. Most people are certainly overlooking Reyes; Jones has fought and defeated much more experienced and presumably better competition, but does that mean he wins this fight? Of course not.
Jon 'Bones' Jones is perhaps the most dominant mixed martial artist ever, he's certainly the most dominant his division has ever seen. Having a record of 25-1 (1 NC), having his only loss come via DQ in a fight he was dominating, being 13-0 (1 NC) in UFC title fights, and being the youngest champion in UFC history give him the right of being called that. Jones is in the middle of his third generation of fighters he's gone through. Will he be able to continue going through these young, hungry contenders of today?
Dominick Reyes is only 12-0 thus far into his MMA career, just 6-0 in the UFC. He stands at 6'4", like Jones, and has a 77" reach, which is long, but still seven inches shorter than the champion. This fight is very reminiscent of Chris Weidman's first fight with Anderson Silva. You have this 30-year-old stud, who's relatively inexperienced, especially when comparing to the champion and the champions previous opponents, but you have this unparallel confidence in the challenger.
One thing Reyes was talking about when interviewed by Brendan Schaub is about how athletic he is, and that if he and Jones were put in an athletic decathlon, he'd blow Jones out of the water considering how much of a pure athlete he is. Having a background in most sports, this may prove to be true, and could help during the fight.
With the way Jones has looked since his return, he's still one of the most, if not the most gifted fighter ever, and he still has all the tools in his skill set that he had before, he just goes about it differently now. He's not at all the same fighter now that he's clean from PED's. He's a little smaller, and he's simply a technician now. He doesn't have that 'it' factor like he used to, he's been looking incredibly average.
Like his Santos fight for instance, he almost lost to someone who had four torn ligaments in their knee. Not only could he not finish Santos, who was hindered very early on due to his knee, but the scorecards were 48-47, 47-48, and 48-47 for Jones. He shouldn't be having that close of fights with injured opponents, he never would have before.
This begs the question, how long will Jones hold the belt this time around? Is Dominick Reyes the one to beat him?