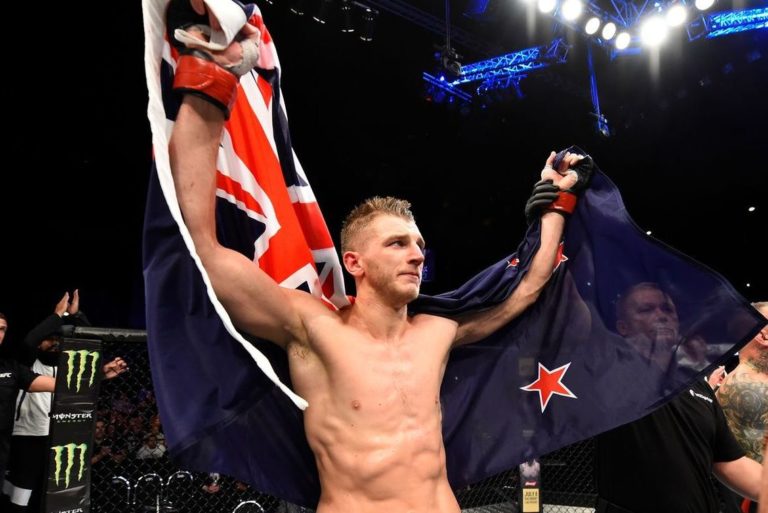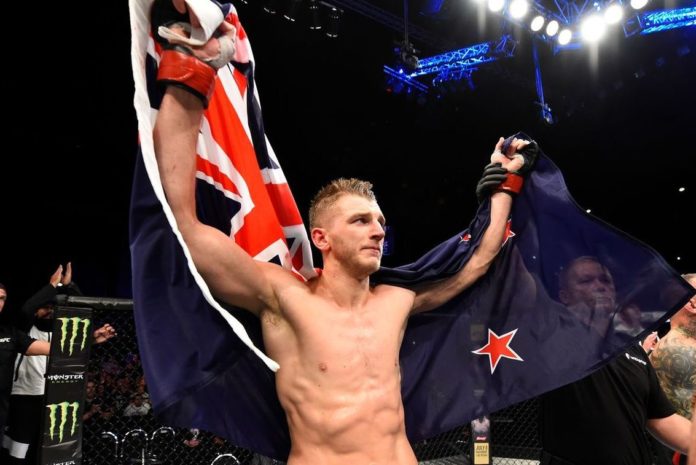 2019 was a groundbreaking year for the UFC, and for our sport in general. Fighters are much more known to the world than they had been previously, this last decade was massive for that. There is so much talent in the sport today, it's insane to think about all the great fighters in all the big promotions. Today we'll talk about ten UFC fighters to watch this year.
These picks don't necessarily have to be title contenders or champions by the end of the year, but perhaps they'll be in the top ten of their divisions and/or having great performances on their way there. All ten of these fighters are prospects at the moment, and are looking to climb their way up the rankings, though a couple of them are in the lower third of the UFC's top fifteen rankings.
This means talents such as Petr Yan, Aljamain Sterling, Zabit Magomedsharipov, Dan Hooker, Jared Cannonier, Justin Gaethje, Chan Sung Jung, Jairzinho Rozenstruik, Corey Anderson, Francis Ngannou, Paulo Costa, Cory Sandhagen, Jorge Masvidal, Leon Edwards, Curtis Blaydes etc will be discluded from this list; it is meant for fighters outside the top ten, and preferably outside the top 15 to be noticed for the studs they are, and for the prediction of them being in at least the top 10 by the end of the year.
10. Grant Dawson (14-1)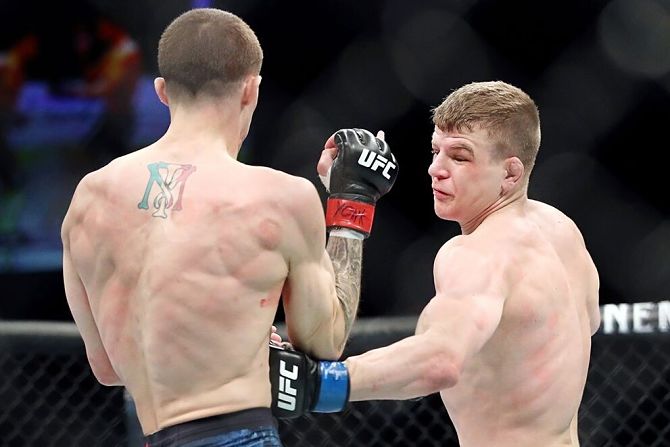 Grant Dawson came to the UFC after winning his 2017 Contender Series fight via submission (rear naked choke) in round two. He didn't fight again until about 19 months later in 2019, where he picked up a dominant win over Julian Erosa, before improving his UFC record to 2-0 at UFC Rochester with a win over The Ultimate Fighter 27 winner Michael Trizano.
Trizano was previously undefeated, and Grant just ran right through him to score a second round submission (rear naked choke) after handily out-striking and out-wrestling him. Dawson is about as relentless of a fighter as you'll find; his striking is very good, his wrestling and grappling are great, and he just has that 'third lung' that very few possess.
Dawson will be fighting fellow high level wrestler Chas Skelly at UFC 246. At just 25-years-old, the future looks very bright for this talented young prospect.
9. Sean O'Malley (10-0)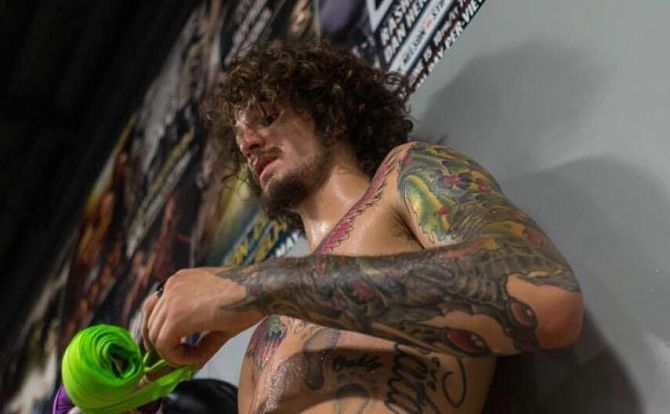 'Sugar' Sean O'Malley has been on most of our radars since his 2017 Contender Series fight as well, where he only weighed 138 lbs on fight night for his bantamweight match up, and scored a beautiful first round knockout. O'Malley made his UFC debut later that year and picked up a unanimous decision victory, before doing the same in March 2018. Sadly, O'Malley hasn't fought since then due to USADA complications.
'Sugar' has had two fights scheduled since his last octagon appearance, but both were cancelled because of him testing positive for ostarine, which was proven both times to be from tainted supplements. USADA has since voiced that changes have been made for such circumstances; stating that if someone tests positive for a tainted supplement that has no performance enhancing benefit given the levels found in their system, and given it wasn't done intentionally, they'll let the fight go on.
This rule was changed primarily because of O'Malley, and because of Nate Diaz having the same thing happen to him right before his massive UFC 244 fight with Jorge Masvidal. It's unfortunate we missed two years of O'Malley's career because of this, but he's still just 25-years-old, and he's had some real time to sharpen his skill set in this time off.
At least he's been able to compete in some grappling tournaments to stay active. On December 12, 2019, we got to see O'Malley go 1-1-1 at Quintet Ultra, defeating Takanori Gomi via guillotine choke, losing to Hector Lombard via ankle lock, and having a draw with Gilbert Melendez. Lombard is a massive Judo and BJJ black belt, no shame in losing to him; Gomi was the 2011 ADCC Submission Wrestling gold medalist, and Melendez is a Cesar Gracie BJJ black belt.
O'Malley will return at UFC 247 to face Jose Albero Quinonez, the opponent he had in his first cancelled match up.
8. Nasrat Haqparast (11-2)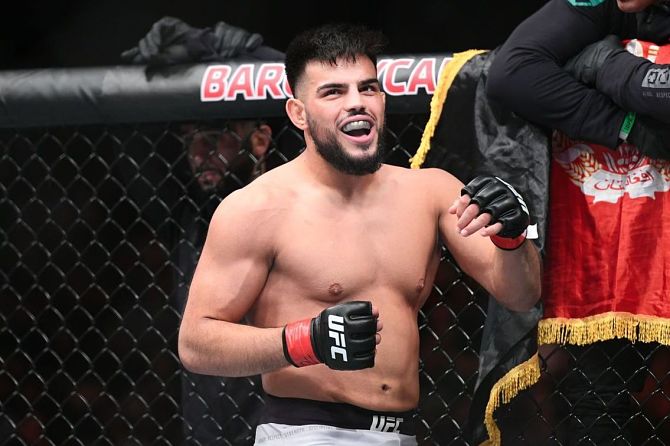 Nasrat Haqparast is a real threat to ninety percent of the UFC lightweight division. He came to the UFC with an 8-1 record, all eight wins via knockout, and his only loss via submission in his first fight. The German born and raised fighter lost his UFC debut to Marcin Held, a fight he looked pretty good in. He lost via unanimous decision, and to not get submitted by Held is a real accomplishment, especially for a 22-year-old making his UFC debut.
Haqparast has gone 3-0 since then, winning unanimous decisions over the ultra talented Marc Diakiese and Thibault Gouti, each of those decisions having at least one 30-26 scorecard. He then scored an early second round knockout over Joaquim Silva, who was coming off a KO win in his own right. Haqparast's striking is already at such a high level; he understands distance management better than really anyone, especially at his age, and his power is insane.
This young prospect is still just 24-years-old, and he has such a bright future ahead of him. He'll be facing fellow powerful striker and former two-time amateur muay thai champion Drew Dober at UFC 246. This is brilliant matchmaking, what a great fight that's going to be!
7. Marlon Vera (15-5-1)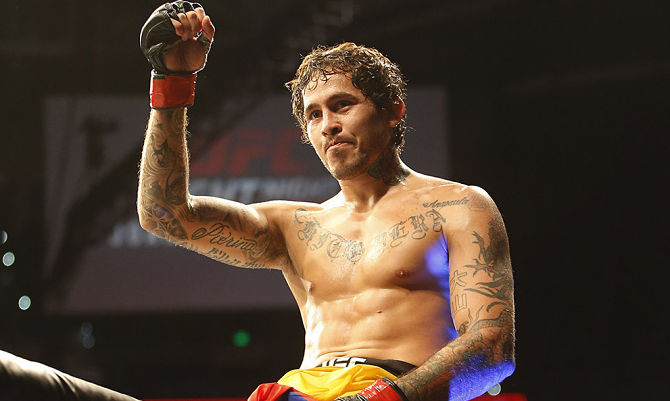 Marlon Vera has grown up inside the UFC for the most part, and he just gets better and better every time we see him. This is the second guy Sean O'Malley was matched up with before it was cancelled, hopefully we get to see that sometime soon down the road. 'Chito' made his UFC debut with a 6-1-1 record after going 1-0 on The Ultimate Fighter: Latin America. Vera won his TUF bout via KO (upkick), but got a skin infection not long after, and was forced out of the competition.
Vera made his UFC debut in late 2014, where he lost via unanimous decision to Marco Beltran, a fighter he's much better than now. He rebounded in August of the next year with a submission (triangle choke) victory, before losing another decision to The Ultimate Fighter 18 finalist Davey Grant, dropping his record to 7-3-1. 'Chito' went on to win his next three with a submission (armbar), TKO (head kick and punches), and a unanimous decision to his credit.
Vera lost his next two to John Lineker and Douglas Silva de Andrade, bringing his record to 10-5-1, before winning his last five, all via finish. He has three knockouts and two submissions (both rear naked chokes) in those last five, and it seems he's approaching what his peak will look like. At just 27-years-old, having had a BJJ black belt for some time already, and having the beautiful muay thai he possesses, it's going to be great to see how he does against Jimmie Rivera at UFC 247.
6. Ciryl Gane (6-0)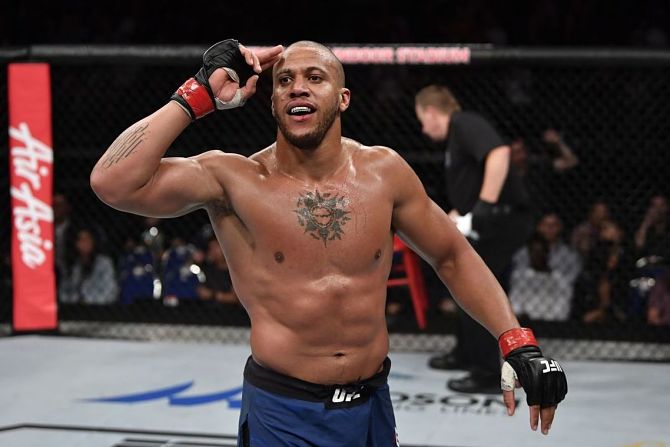 There isn't too much that can be said about Ciryl Gane yet, considering how new he is to this sport, but we can definitely say he's a prodigy. At-29-years-old, he's only 6-0 in MMA, but he's gone 6-0 since August, 2018. That includes three wins in the UFC and five overall finishes. Gane won his UFC debut via submission (arm-triangle), and won his second UFC fight via submission (heel hook), before winning his last fight via unanimous decision.
His last fight against Tanner Boser wasn't the typical Gane fight we'd seen in his previous outings, he usually looks ultra impressive, but just out-pointed Boser to a universal 30-26 victory. He showed us he can keep his composure through three rounds, and also showed he can defeat much more experienced fighters. Boser is the only fighter Gane has fought in MMA that had more than ten fights; he had 23, while Gane had just five.
Gane got his start in kickboxing, where he went 13-0, and was believed to be a top heavyweight had he continued down that career path, but he chose to start an MMA career instead. With the power Gane has, along with the submission skills he already possesses, he's certainly one to watch in the coming year.
5. Li Jingliang (17-5)
Li Jingliang has really come into his own recently. After starting out his UFC career with two wins and two losses, he's gone 7-1 since. This includes five knockouts to his credit, as well as two unanimous decisions. The only loss in that time came to Australian prodigy Jake Matthews, which there's no shame in, and if they were to fight again, chances are 'The Leech' would do very well.
Jingliang stepped up his game after that loss to Matthews; after winning his next fight via decision, he got two third round knockouts, both of which came after the four minute mark. The first of these was over David Zawada, who went on to submit Abubakar Nurmagomedov via triangle choke in his next fight, and the other over the heavily favored Elizeu Zaleski dos Santos.
Jingliang is at this point 31-years-old, he's been awarded Performance of the Night bonuses in his last two fights, and has performance bonuses in five of his last six. The boxing 'The Leech' has is very fun to watch, and we get to see it again at UFC 248 when he fights Neil Magny.
4. Edmen Shahbazyan (11-0)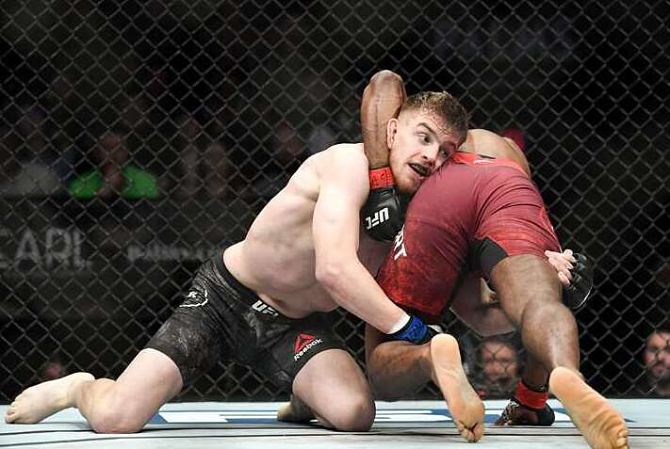 Of all the prodigies on this list, perhaps no one else fits that mold as much as Edmen Shahbazyan. This kid is already 4-0 inside the UFC, he looks better and better every time we see him, and he's only 22-years-old. After defeating Darren Stewart via split decision in 2018, he rattled off three straight finishes in 2019, all of which came less than half-way through round one. This included two knockouts and a submission (rear naked choke).
Shahbazyan has so much raw talent, it's almost unrealistic to think he won't win the UFC belt at some point if he stays with the promotion. He's quick, he's incredibly powerful, and he's a 6'2" middleweight. Now that's not the biggest middleweight out there, but he's a good size for the weight. For being just 22, he may end up filling out and moving up to light-heavyweight at some point in the future. With nine knockouts to his credit, and considering how he's looked in his performances, Shahbazyan is definitely one to watch.
3. Roosevelt Roberts (9-1)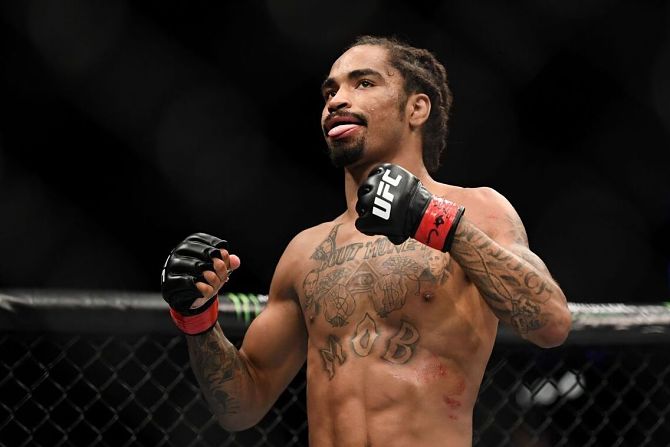 Roosevelt Roberts has been nothing but impressive since we first saw him on the Contender Series, where we won via submission (guillotine choke) in round two, just before coming to the UFC. Once in the UFC, Roberts rattled off two straight victories, one submission (guillotine choke), and one unanimous decision, before being handed the only setback of his career. His second-to-last fight against Vinc Pichel wasn't a great one for him, but he certainly learned a lot from it.
After winning round one, he lost the second and third by being out-wrestled by the more experienced Pichel. Roberts came back much better in his next fight, where he was able to stay off his back for the most part, and overall picked Alexander Yakovlev apart on his way to a unanimous decision victory. Standing at 6'1" with a 73" reach, having the slick striking and slick chokes he uses, as well as being only 25-years-old, it's a sure thing we'll continue seeing Roberts improve for some time to come.
2. Arnold Allen (15-1)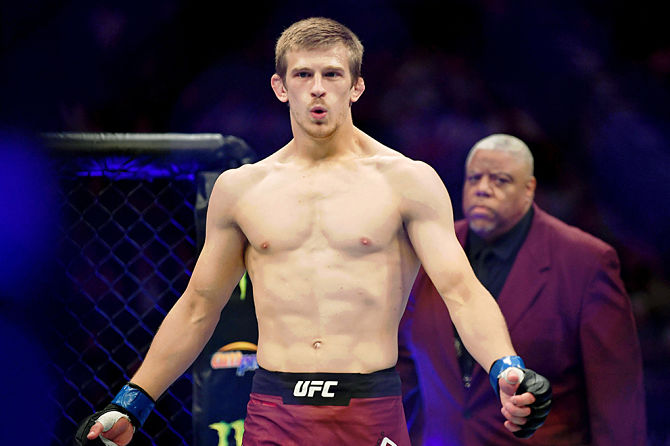 Arnold Allen has been perfect in his UFC career, going 6-0 thus far. This Tristar prospect has a full MMA arsenal, and he's just getting started. 'Almighty' is coming off the most impressive performance of his career against Gilbert Melendez, and though Melendez isn't the same fighter he once was, it was an incredibly impressive performance by the young British fighter.
Allen will be turning 26-years-old this month, and he's got a real test in front of him just three days after that in Josh Emmett. Emmett just knocked out Mirsad Bektic, who's a tank of a featherweight. This is a dangerous matchup for anyone, but Allen's up for the challenge, and is looking to make it a perfect 7-0 inside the octagon.
Allen is also one of only five fighters to start out his UFC featherweight career at 5-0; the others were Jose Aldo, Alexander Volkanovski, Zabit Magomedsharipov, and Conor McGregor, three of those four have held the UFC Featherweight Championship. Do we have a future featherweight champion on our hands?
1. Geoff Neal (13-2)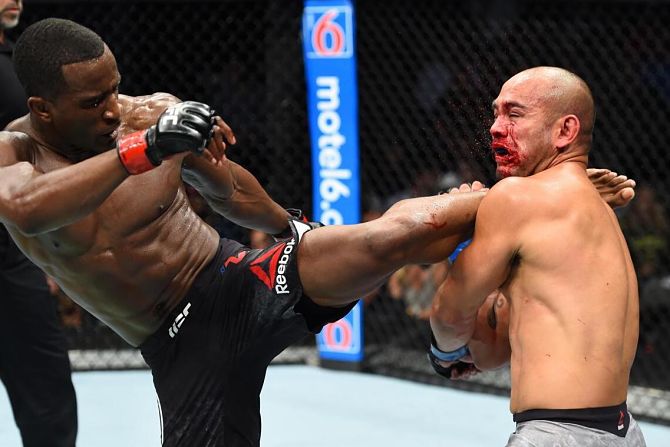 Geoff Neal is perhaps the most obvious choice for this list, it's evident why he takes the No. 1 spot. Neal is undoubtedly one of the most skilled, and most dangerous welterweights in the world. From being unknown, to being one of the best fighters in the world in just over a year, that doesn't happen often. Of course guys like Cody Garbrandt and Israel Adesanya have that as part of their stories, but it's a very rare occurrence.
Neal came to the UFC after his Contender Series win, where we saw him score a first round TKO. Since being in the UFC, we've seen him go 5-0 with four finishes, three knockouts (two head kicks) and one submission (rear naked choke). How quick, how slick, how precise, how accurate, and how powerful Neal is has really been something to behold.
It's very possible he'll be challenging for, or perhaps even wearing the UFC Welterweight Championship by the years end. 'Hands of Steel' is just approaching his prime as well at 29-years-old, only time will tell how well he, or any of the other nine fighters on this list will do in the coming year.