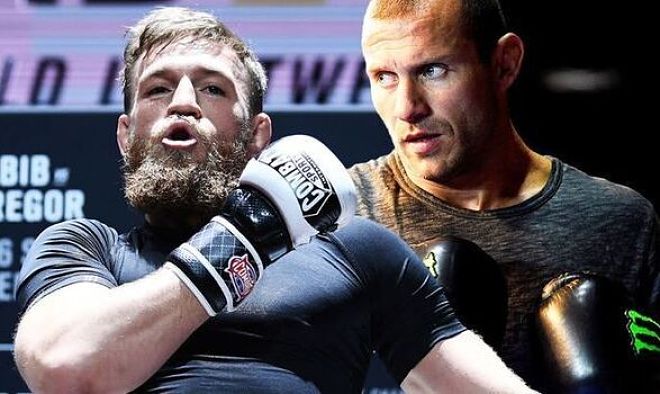 'The Notorious' Conor McGregor soon returns to the octagon for the first time since October, 2018, and he'll be headlining the first card of the year opposite none other than Donald 'Cowboy' Cerrone. This is somewhat of a dream fight; McGregor has some of the best boxing, precision, movement, footwork, accuracy, timing, he really has everything in the stand up department, but Cerrone does as well. Donald Cerrone went 13-0 as an amateur in kickboxing, and 28-0-1 as a professional.
The odds for this bout are quite heavily in favor of the former Champ-Champ, with himself sitting at around -300, and Cerrone at +240. This means you would need to bet $300 on McGregor to win $100 with a win, and you'd need to bet $100 on Cerrone to win $240 with a win. These odds are right to be in favor of McGregor, but with this being a welterweight fight, are they underestimating Cerrone's abilities? He is certainly more durable at 170 lbs.
Of course, 'Cowboy' is coming off of two defeats, but so is McGregor. Conor McGregor hasn't had a win in MMA since November, 2016, and he's only had one fight since then, his title shot against Khabib Nurmagomedov. He did have a boxing bout in that time, but he hasn't taken the sport of MMA seriously in a while. Donald Cerrone has gone 5-6 in the time McGregor has gone 0-1. Though that's not a great record recently, he's been active.
Not only has 'Cowboy' been more active, but he's a wizard on the mat, and he has the ability to take this fight down. McGregor's takedown defense is very good, and his submission defense must be improving, but there's no way he could possibly catch up to Cerrone's level on the mat in this amount of time. McGregor could possibly drop Cerrone and follow into his guard as well, which would also be incredibly dangerous for him.
All four of McGregor's losses are via submission, while Cerrone has 17 of his 36 wins via submission, and he actually didn't get a knockout victory until his sixteenth win. Donald Cerrone has always had an incredible ground game, he took to it so naturally and quickly right from the start, winning 12 of his first 15 fights via submission.
On the contrary, Cerrone has always had issues with standing right in front of his opponents, and not taking his head off the center line. No one is better at piecing their opponents up than 'The Notorious', no one. His striking is at such an elite level, he knows how to make all of his punches sting, and he's so accurate, he understands distance management so well.
This is an incredible main event we have at UFC 246 on January, 18. Who will you be betting on?