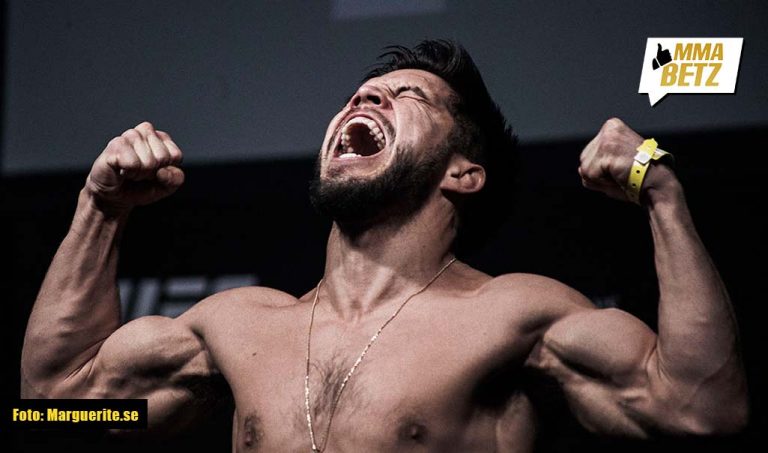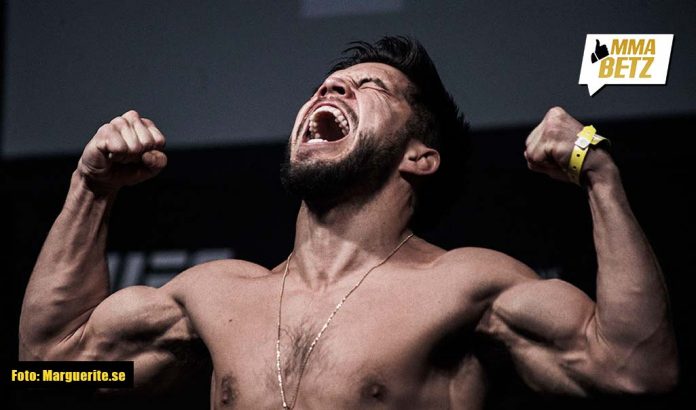 Former UFC flyweight and bantamweight champion Henry Cejudo says the reigning 125lbs champion Deiveson Figueiredo is at the top of the division because he let him.
After long-time champion Demetrious Johnson moved to ONE Championship in 2018, there was speculation that the UFC would scrap their flyweight division. But Cejudo's incessant antics, backed with his stellar performances, brought much-needed attention to the division, steering it out of trouble. With him currently retired, Figueiredo is carrying the torch forward.
Figueiredo Is A "Babysitter"
While Cejudo said he appreciates Figueiredo for his work, the former champion still aimed a few verbal jabs his way. Speaking to The Schmo (as transcribed by MMA Fighting), 'Triple C' took aim at the Brazilian, saying that he was doing a good job of "babysitting" his belt.
"The only reason why Deiveson Figueiredo's there is because of me," Cejudo said. "To me, he's the lord of nothing. I'm the one that gave him that position. I'm allowing him to babysit my belt and he's being a pretty good babysitter in my eyes."
Figueiredo vs Moreno
Less than a month after successfully defending his flyweight title against Alex Perez at UFC 255, Figueiredo will make his second title defence against Brandon Moreno on December 12th at UFC 256. And Cejudo believes 'Deus Da Guerra' will lose his title to 'The Assassin Baby', who he said "sucks too".
"I'm still a fan of the sport. I enjoy watching these guys but I think more than anything, I'm actually a critic," Cejudo said. "Every time I watch the fights I just look at things the fighters are doing wrong and when I see that, even with Deiveson, this is why I think he's gonna have a hard time and may potentially even lose to Brandon Moreno. All you have to do with a guy like Deiveson Figueiredo is make him grapple for that first round because he's cutting a lot of weight. By the time that second, third round hits he's gonna start having that heavy muscle. So I'm actually gonna pick Brandon Moreno – which, he sucks too – but I'm gonna pick him to beat Deiveson Figueiredo."
Weight Cut Issues
Figueiredo has had trouble cutting weight in the past, and Cejudo believes a second weight cut in three weeks will cost him his title against the 26 year old Mexican.
"It's because he cuts a lot of weight and he's gonna feel that," Cejudo explained. "Remember, it's not so much the weight, it's the fatigue that comes in with losing that weight and I still think he's a little old school with how he does it. So if I was Brandon, I would capitalise on that. We're gonna have a new flyweight champion. I do believe that Brandon is gonna beat him. Plus, he used to train with me too, but he knows who the boss is."
Do you agree with Henry Cejudo? Will Brandon Moreno upset Deiveson Figueiredo at UFC 256 to become the new flyweight champion?
See also: