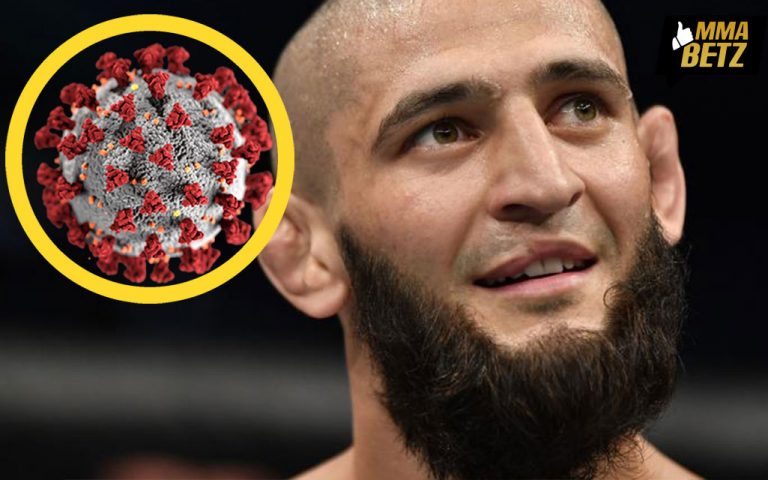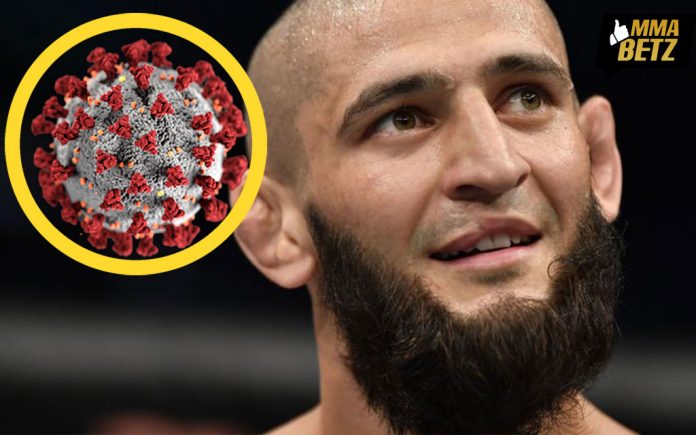 According to sources to the Swedish news outlet Kimura, the Russian born Swedish UFC fighter Khamzat Chimaev has tested positive for COVID-19. As a result, his fight with Leon Edwards next month may be in jeopardy.
Chimaev Believed To Have COVID-19
The upcoming main event at UFC Vegas 17 is in jeopardy. This after a source close to Chimaev confirmed to the Swedish MMA news site Kimura that the 26 year old has tested positive for COVID-19.
According to sources, Chimaev had a minor fever, which led him to get a PCR test to confirm if he had the virus or not. Sadly the test came back with a positive result.
Neither the UFC nor Khamzat have confirmed the details yet, but according to Kimura's sources, Chimaev's team don't want to cancel the upcoming bout against Edwards.
The welterweight matchup is scheduled to be the main event at UFC Vegas 17 on December 19th, and Chimaev's team are looking at the possibility of getting the green light for the fight. The incubation period for COVID is between 2-14 days. So there is a big possibility that 'Borz' manages to recover in time. However, his tests must be negative at least one week before the event.
This past weekend's UFC Vegas 15 was badly affected by the coronavirus, after Curtis Blaydes tested positive on the day of the weigh-ins. As a result, his main event against Derrick Lewis was scrapped from the card, and is expected to be rearranged for early 2021.
Since the news came out, MMA Junkie's John Morgan has tweeted that he has spoken to Chimaev's team, who have stated that he should be 'good to go' at UFC Vegas 17.
See also: