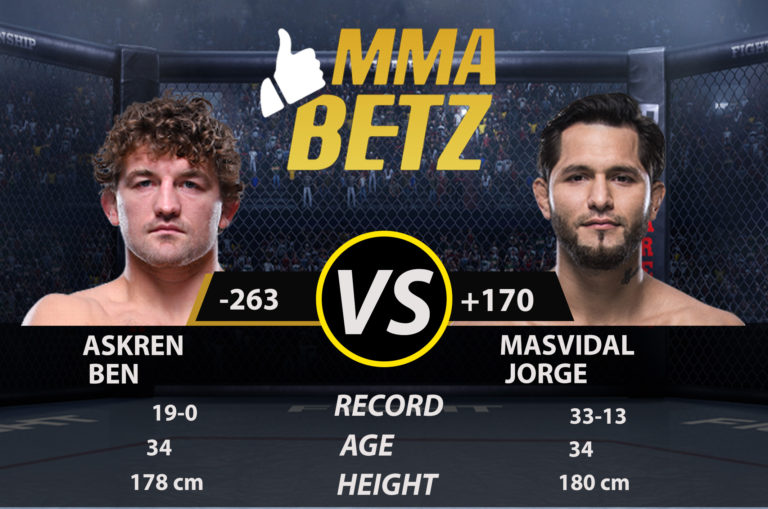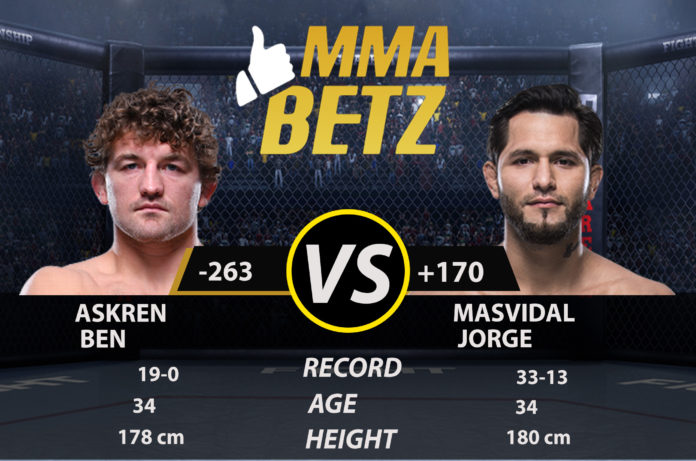 This fight has got me all sorts of excited, and it kind of reminds me of Askren's UFC debut against Robbie Lawler. Of course, Jorge Masvidal is not Robbie Lawler, but I see quite a few similarities between them. Masvidal has taken his focus to a new level recently; he's always been an elite level fighter, but something's different now.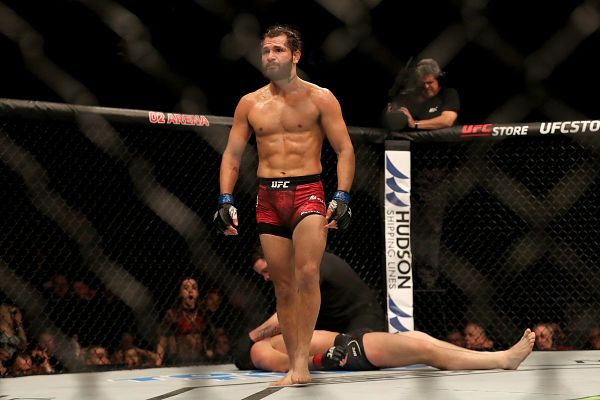 Does he think now's the time to get the belt? Is he solely trying to put money away as he says? Whatever it is, it's been fun to watch; I always thought he could reach this level, and it's been incredible to see. Continue reading for a full in-depth breakdown of this great match up between two of the sports best welterweights on the entire planet!
Ben Askren has more wrestling credentials than I can really list, but we all know how good he is at it. From two-time NCAA Division I Champion, to being a finalist the other two years; yep, that's right, he was in the finals of the NCAA Division I Championships all four years he was in college. Combine that with being a 2008 Olympian, to winning the World Championships in 2009, he's incredible. He's been able to get this far in MMA merely with his wrestling, a nine-time MMA World Champion, without ever using his striking, unless he's getting into range or trying to tie up with his opponents.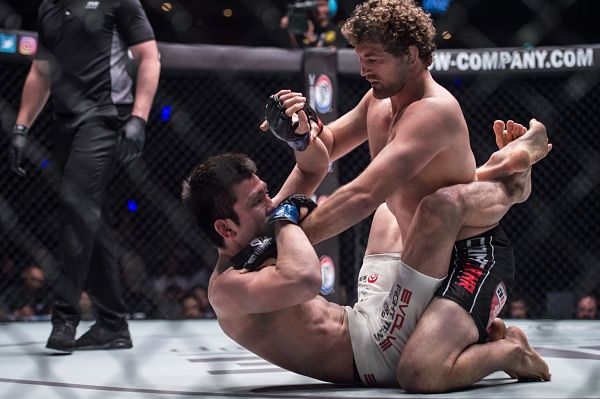 Askren has been taken down a few times in his career, but his scrambles are what makes him the fighter he is; that, and his technique strength. He does have incredible takedowns too yes, but what really makes him who he is as a fighter is his ability to get on top no matter what. To me, he's kind of like a Jake Shields 2.0, and anyone that watched Jake Shields in his prime knows how good he was. Ben got his BJJ brown belt after just two years of training in the art, and was promoted to black belt just a couple years after.
To many, it's an absolute travesty that it took this long to get him to the UFC; but after winning the Bellator Welterweight Championship, defending it four times, winning the ONE Welterweight Championship, defending it three times, then retiring for a year, we thought we'd never get to see this happen. It was like Fedor all over again, but it finally happened, and he makes his second walk to the UFC octagon this Saturday! His opponent is a real killer though, will he remain undefeated? We'll find out shortly.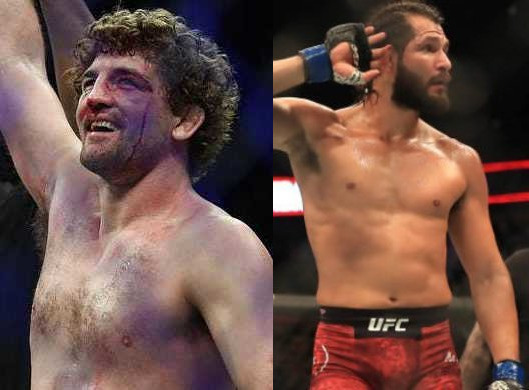 Jorge Masvidal has always been a technically sound fighter, but he used to coast a lot. Much of this had to do with him cutting to the lightweight limit, hence the reason he moved up to welterweight four years ago. He started letting his hands go, and that's been a huge difference for him.
His last nine wins at lightweight saw him win eight decisions and one submission; since moving up to welterweight, he's gotten four knockouts in five wins. I'm not sure he hits harder at 170 lbs, maybe he does, but he has the energy to really throw now.
We saw this in his welterweight debut, where he KO'd The Ultimate Fighter: Brazil winner, Cezar Ferriera in round-one. Cezar, as most of us know, generally fights at 185 lbs. For a guy to KO a middleweight when he himself used to fight at lightweight is unreal. Jorge is 5-4 at welterweight, however three of those losses are split decisions. Actually, he has five losses total via split decision, and many thought he won the Rustam Khabilov fight, which he lost via unanimous decision.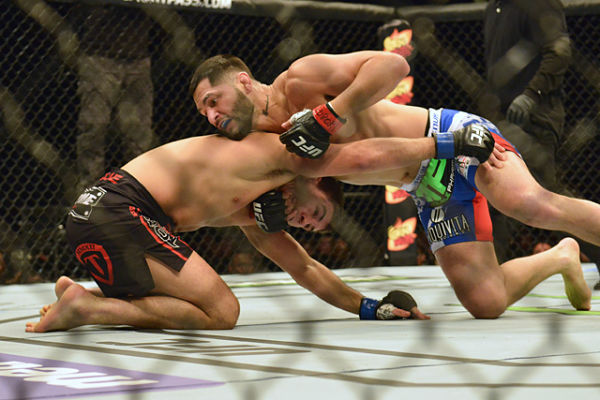 Masvidal is the former AFC Welterweight Champion, and also challenged Gilbert Melendez for the Strikeforce Lightweight Championship at the end of 2011; and if anyone remembers Melendez at his best, you know there was absolutely no shame in losing to him whatsoever. As I said before, this fight kind of reminds me of when Askren fought Lawler, but it also reminds me of when Masvidal fought Maia, and here's why:
Firstly, we'll start with Askren vs Lawler; Jorge is quite a bit like Lawler in the sense that he's mostly a sprawl and brawl type of fighter. He does go for takedowns of his own unlike Lawler, but generally, he's trying to avoid getting taken down so he can kickbox with his opponent, and his takedown defense is very, very good. He has very underrated wrestling, except for when he fights stud wrestlers.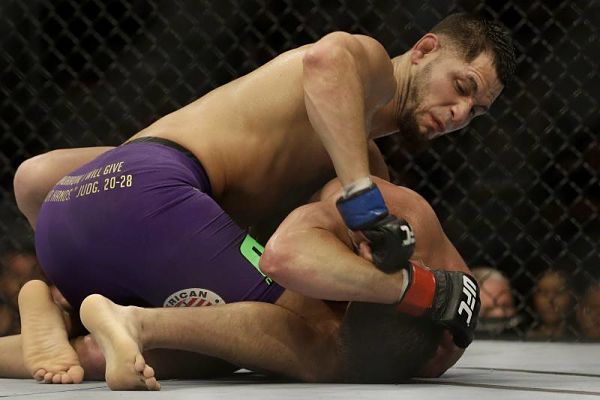 The main difference I see in this match up from that one however is that Masvidal doesn't plant his feet and throw bombs too often, he's a bit more technical, and has better combinations. I also believe he has better footwork than Lawler, which may play a factor. I don't believe he hits quite as hard as Lawler, but he's proven time and time again, he hits plenty hard enough.
This fight reminds me of the Masvidal vs Maia fight because, well, Askren's game plan is going to be the same as Maia's was. It's no secret, he's going to try and take Gamebred down, and pound on him, or submit him, or both. That's what he's going to attempt, just like Maia did; stick to Masvidal like glue at all costs, he's really not someone you want to strike at distance with, especially if you're someone like Ben Askren.
Funky's BJJ isn't at the level of Maia's, so I really doubt he'd be able to submit Jorge, but it's a completely different fight. Ben might get him in a different position at the right time; like I said, Ben's an absolute master of creating awkward situations on the ground, and he's incredibly opportunistic.
His submissions aren't quite the same as Maia's, he'll go for literally anything that's available. He'll go for submission over position, because he knows he'll end up on top at some point anyways. He's very unlike 99% of wrestlers in that regard, it's a very unusual mix for anyone to deal with, and no one has figured it out yet.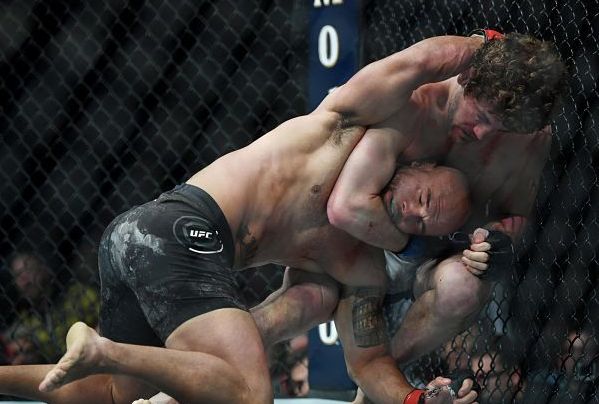 Don't let Masvidal's record fool you; this may be a fight between someone who's 19-0 with mile long credentials in both MMA and Freestyle Wrestling against a 33-13 guy who's never won a world title, that doesn't mean anything. This is a fist fight in a cage, anything can happen, and Masvidal is pretty close to as well rounded as they come.
One thing that I think could be a factor, Jorge has let his hair and beard grow out for these last couple fights; against Darren Till that wouldn't be an issue, but against someone who's going to try and squeeze your head off of your shoulders like Askren, it might make a difference. It makes it harder to escape really any kind of choke, let's see if that plays a part. Who wins this fight between these top five 34-year-olds?