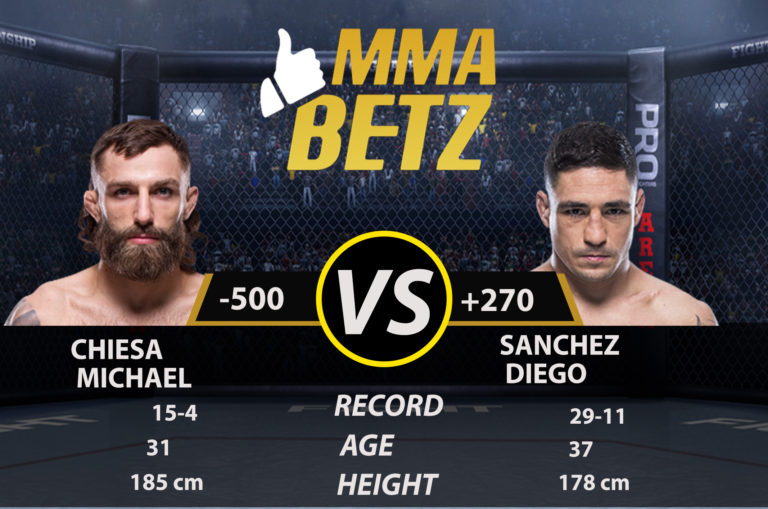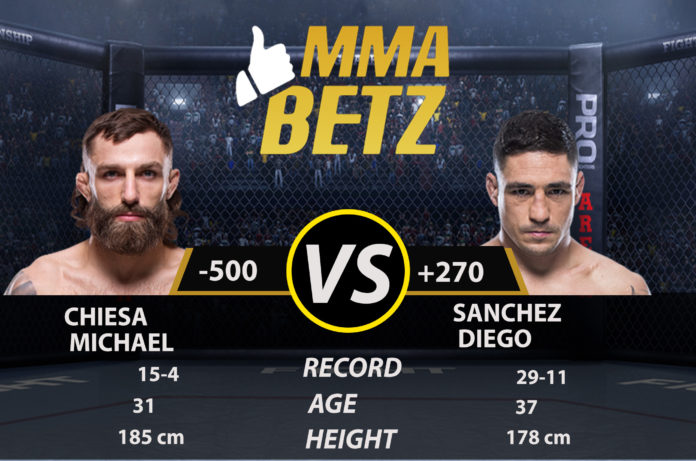 Kicking off the PPV card this weekend at UFC 239 is a stellar match up between two of the best 'MMA Grapplers' in the entire sport, Diego Sanchez and Michael Chiesa. What I mean by MMA Grappler is a fighter that's incredible on the ground, he can submit you, he's primarily wrestling based, and is great at taking the back and overall controlling on the mat.
Diego Sanchez is more experienced than Michael Chiesa, and has been in more all out brawls than any other fighter that comes to mind. Will this one be a war? Will it be a technical ground battle? Continue reading for a full in-depth breakdown of this great fight: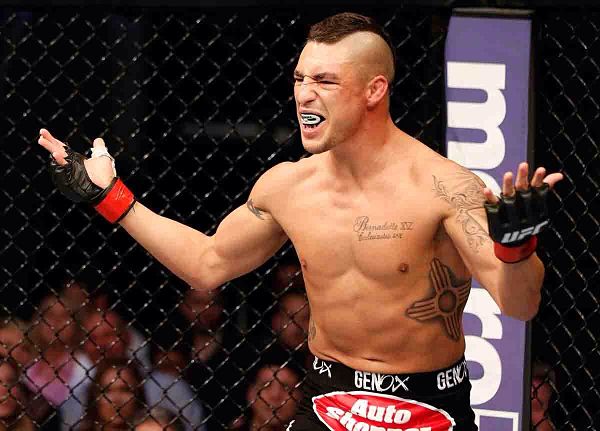 Diego Sanchez remains the only fighter still actively competing from The Ultimate Fighter 1, which was in 2005. He won the KOTC Welterweight Championship just before going on the show as well by defeating future Strikeforce Gran Prix winner and future Sengoku Gran Prix winner (and champion), Jorge Santiago. He went 3-0 on the show, with wins by each a TKO, submission, and a split decision against Josh Koscheck. After TKO'ing Kenny Florian in the The Ultimate Fighter 1 finale to become the first ever Ultimate Fighter, he went on an absolute tear!
Diego made it to 17-0 (6-0 UFC) before losing his first fight. This included wins over Nick Diaz, Joe Riggs, and Karo Parysian, who were all top welterweights at this time. He was special, the wrestling, grappling, and ground-and-pound, mixed with his tenacious pace, not many people had an answer for it.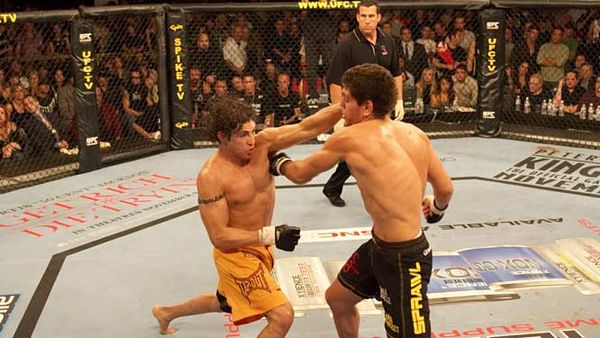 The first guy to defeat him was Josh Koscheck via unanimous decision in a rematch, and then Koscheck's teammate, Jon Fitch, defeated him via split decision. Sanchez then won his next two fights via TKO, and afterward decided to give lightweight a try.
'The Nightmare' quickly made himself comfortable in the lightweight division, first by dominating The Ultimate Fighter 2 winner Joe Stevenson, and then defeating Clay Guida in the 2009 Fight of the Year. This would earn him a title shot against 'The Prodigy' BJ Penn, a fight he'd lose convincingly. He then moved back up to welterweight and lost all three rounds to a huge underdog, the up and coming John Hathaway. Diego would then defeat surging prospect Paulo Thiago, and after this, things got a little different.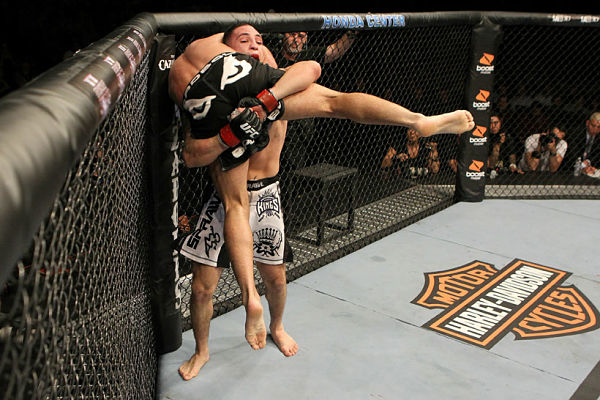 Sanchez started brawling in every fight rather than doing what he does best; he was gifted quite a few decisions that should've certainly gone the other way, and he lost every other fight. Something was just different, he went from 17-0 to 17-2, then from 21-2 to 21-4; after making it to 21-4, he then went 6-7 in his next 13. There was a point there where he went 3-4, where no one aside from the judges scored those three fights for him.
He won controversial decisions against Martin Kampmann, Takanori Gomi, and Ross Pearson, and lost to Jake Ellenberger, Gilbert Melendez, Myles Jury, and Ricardo Lamas. At least the guys he lost to were some of the best in the game, but let me tell you, all three of those decisions he won were just horrible.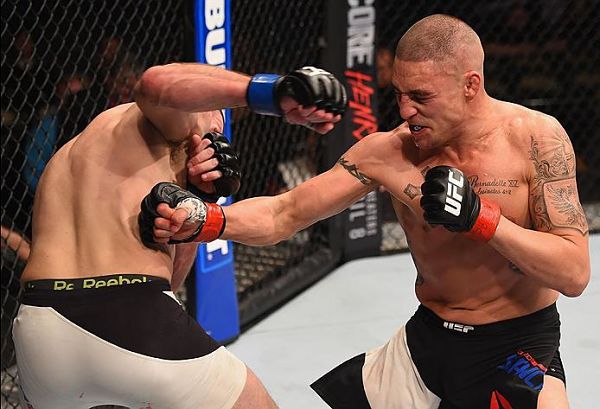 He then picked up a good win over Jim Miller, he went back to his roots and started wrestling again. He would lose by knockout for the first time ever in his next outing at UFC 200, but who he got knocked out by was just as surprising, and that was Joe Lauzon. Diego then fought Marcin Held and out wrestled him to a decision as well, before dropping back-to-back knockout losses to Al Iaquinta and Matt Brown.
It seemed like he was done, that's what we thought anyways. After going through all the wars he has, after taking as much damage and punishment as he has, then getting knocked out in three of his last four fights, it wasn't looking good.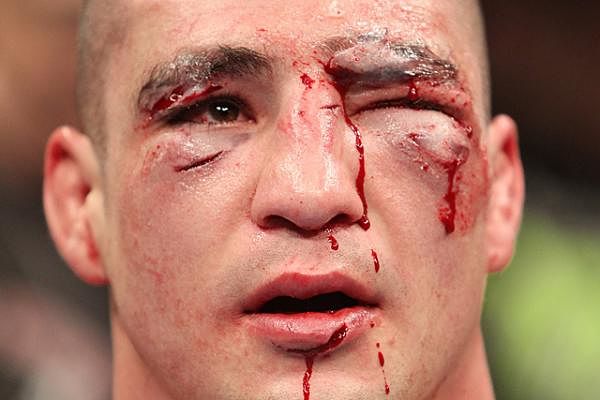 However, he has rebounded beautifully, and has gotten back-to-back wins in his two most recent fights. He defeated Craig White, who went 0-2 in his UFC career, but was much, much bigger; and he really looked incredible in his last outing against Mickey Gall.
I couldn't believe how good Diego looked against Mickey. Yes, Mickey is a BJJ guy and good luck submitting Diego, right? Well, he picked up his first finish in almost eleven years. That's right, it'd been that long, but he's back to his roots and I'm very excited to see how that goes for him in the fights to come.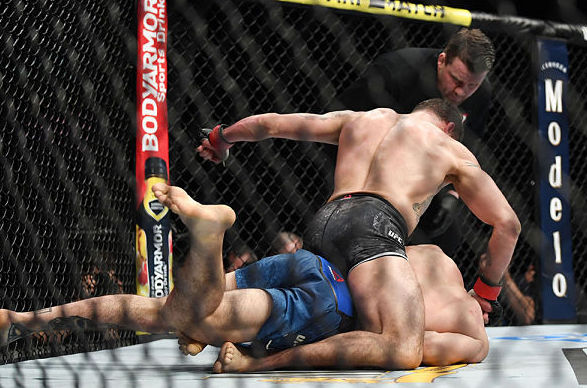 'The Maverick' also won his season of The Ultimate Fighter, which was season 15, and he also went undefeated on the show at 4-0; this included two TKO's, a decision, and a rear naked choke. Right away we knew Chiesa was an absolute stud on the ground, and he's only gotten better since. In The Ultimate Fighter 15 finale, he defeated Al Iaquinta via rear naked choke in round-one.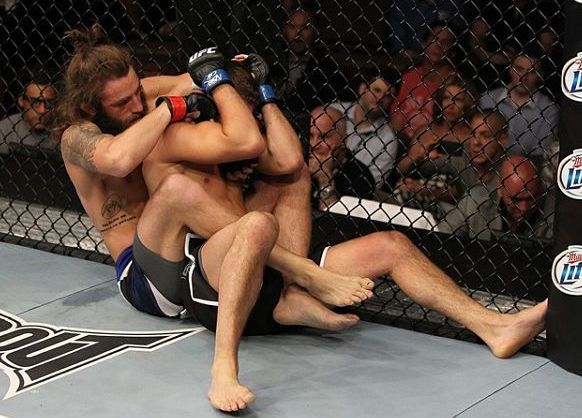 I couldn't help but be ecstatic for him, though I was rooting for Iaquinta myself at the time. I think we all know what happened to him; his dad died while he was on the show, he'd just gotten there, and he passed. His dad told him that no matter what happened, to stay on the show. It's a good thing he did, and at least he had his friend from home there in Sam Sicilia, even though he was on the other team.
He then returned with another rear naked choke victory, before losing for the first time. At 9-0, Chiesa fought Jorge Masvidal, and lost via submission (D'Arce choke) with just one second left in round-two.
This was only Masvidal's second submission win in his entire career (and also to this day), but this isn't a discredit to Chiesa, it's just a testament to how well rounded Masvidal is. Chiesa rebounded by submitting The Ultimate Fighter 16 winner Colton Smith, and out grappling Francisco Trinaldo to a unanimous decision.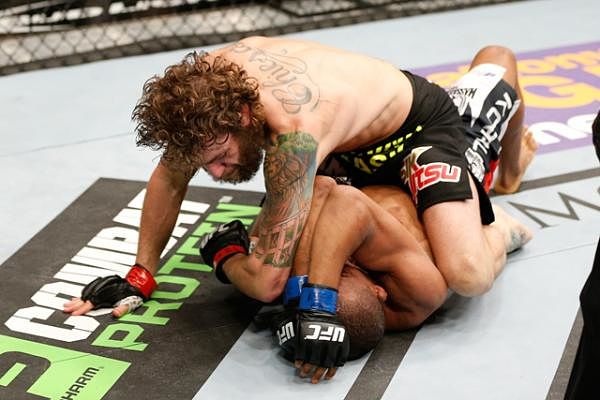 Chiesa then fought Joe Lauzon, and it was an incredible fight while it lasted, until a cut on Chiesa's face got too bad, and the fight was stopped by the doctor. He would go on to out grapple Mitch Clarke to a unanimous decision, who's a stud grappler, before getting the two most impressive wins of his career. His next two fights saw him submit high level BJJ black belts Jim Miller and Beneil Dariush, both in round-two.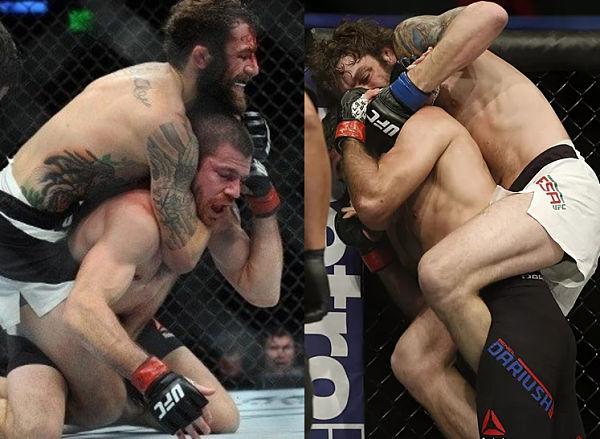 He would then lose to Kevin Lee and Anthony Pettis, both by submission, and this kind of seems to be his downfall. He gets too comfortable on the ground, and ends up getting caught; as high level as he is on the mat, it's really crazy to me that has happened three times.
The Kevin Lee stoppage was very controversial considering he didn't tap, and wasn't out, though it did look like the fight was seconds away from ending, who knows what would've happened. 'The Maverick' would then make his long awaited welterweight debut, where he submitted Carlos Condit in round-two via modified kimura.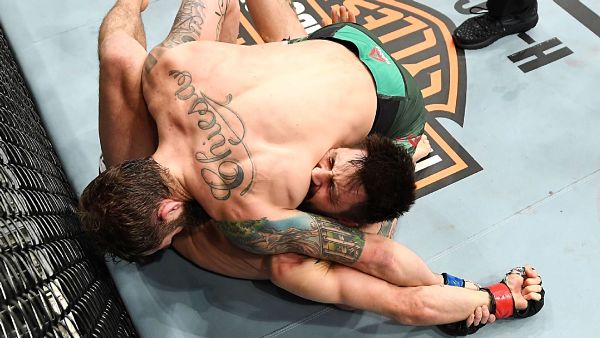 Both of these guys, like I said, are incredible MMA Grapplers; Diego was a State Champion wrestler in high school, and Chiesa was also a stand out wrestler in high school, though I'm unsure of his accomplishments in it. I'm very interested to see how this plays out, Sanchez has never been submitted, and is a BJJ black belt, and Chiesa holds a purple belt. I'm quite surprised he isn't a higher rank honestly. Both of these guys also push the pace and go forward in order to get into range to get the takedown.
On the feet, I think this could look a lot like Chiesa's fight with Joe Lauzon, and on the mat, I think it'll be reversal after reversal, scramble after scramble, submission attempt after submission attempt; I think it'll be very back-and-fourth.
'The Maverick' is a little taller than 'The Nightmare', and has a three-and-a-half inch reach advantage. Will that play a factor? Tune in to find out. I can't wait, this is surely going to be a good one!