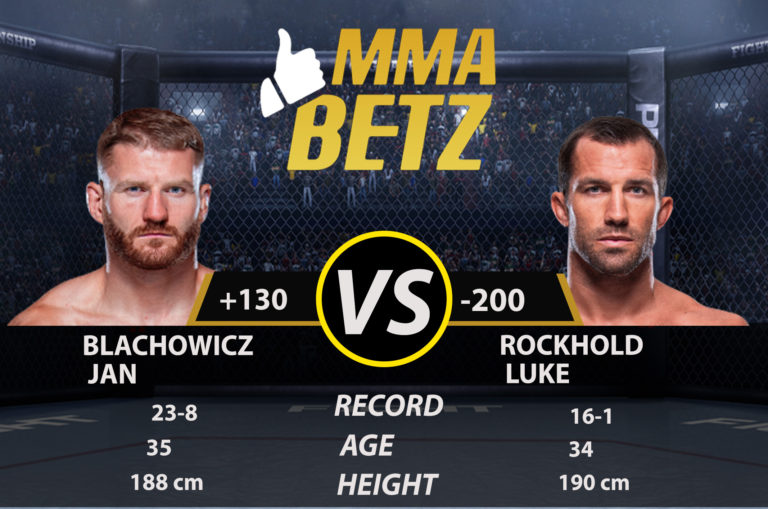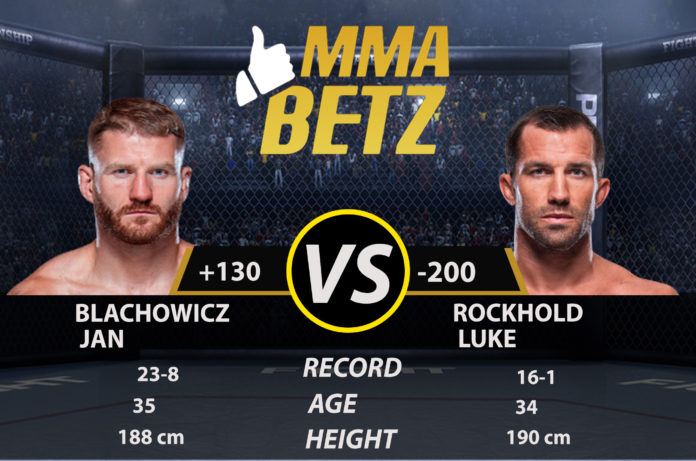 Also happening this weekend is a fight between two Brazilian Jiu-Jitsu black belts in the UFC's 205 lb division. This will of course be Rockhold's first fight at light heavyweight, and I'm very excited to see how he does. Standing across from him will be #6 ranked UFC contender, Jan Blachowicz. There are a couple questions going into this fight, as there are with any fight, but even more so with this one considering Rockhold's move up. Continue reading for a full in-depth breakdown of this great showcase of elite level talent:
Luke Rockhold is one of the best talents we've ever seen in the UFC middleweight division, he just couldn't ever take a hard shot too well. The question is, will he be just as much of a talent at light heavyweight? And even more so, will his chin hold up? 205 lb fighters don't hit any lighter than 185 lb fighters; however, if he's not sucking every last bit of water out of his brain and organs before the fight, will he be more durable? I for one think he will be.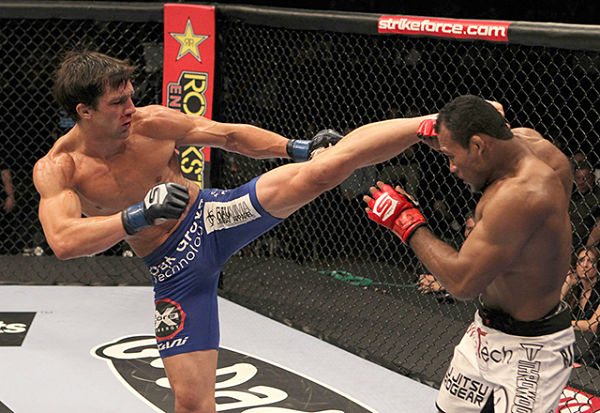 Luke Rockhold won the Strikeforce Middleweight Championship in 2011 by defeating Ronaldo 'Jacare' Souza via unanimous decision over the course of five rounds, and defended it against Keith Jardine and Tim Kennedy before Strikeforce merged with the UFC. He lost his UFC debut via vicious KO to Vitor Belfort before going on a tear. He rebounded with a TKO win over Costas Philippou via body kick, who was 5-1 in his last six, before locking Tim Boetsch up in a beautiful kimura off of an inverted triangle choke.
He then almost KO'd Michael Bisping with a head kick, and actually became the first person to submit him moments after, and did so with a mounted guillotine choke in round-two. He then put a brutal beating on former UFC Light Heavyweight Champion Lyoto Machida before choking him out via rear naked choke, also in round-two. This would grant him a title shot against the man to defeat Anderson Silva, twice, Chris Weidman.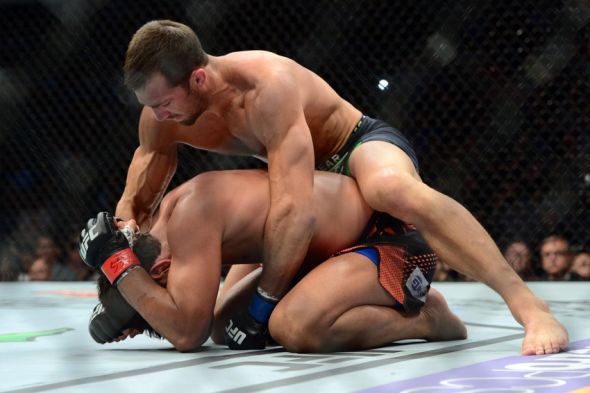 This was a great fight that saw him stop the champion via TKO in round four to become the new UFC Middleweight Champion. He had now won the belt in the two biggest MMA promotions in the sport, we thought he was going to hold that belt for quite awhile, and perhaps he should have.
To add to just how impressive that win against Weidman was though, he did that after taking antibiotics for three weeks leading up to the fight because of a staph infection he was battling. That's absolutely unbelievable he had the cardio to keep that pace into the fourth round, and to muster up the energy to reign down enough strikes from mount to get the finish.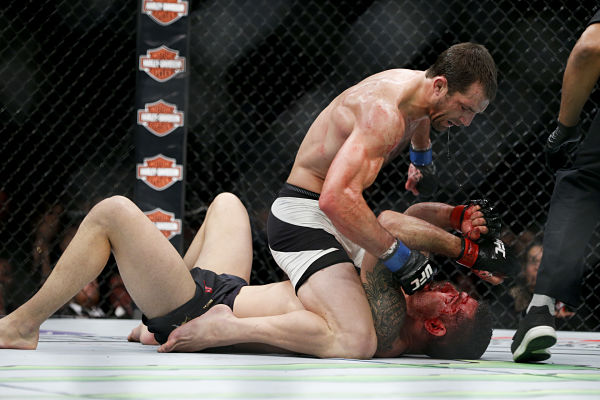 He was initially scheduled to rematch Chris Weidman at UFC 199, however Weidman got injured and instead, he attempted to defend his title against Michael Bisping in a rematch on short notice. He never took Bisping seriously, it showed in both the pre-fight press conference and in the fight, and he lost his title in round one via KO.
Bisping landed a beautiful left hook over the shoulder of Rockhold, and followed up with more punches to get the finish. Luke returned just over 15 months later to take on former WSOF Champ-Champ, David Branch, and won the fight via TKO in round two.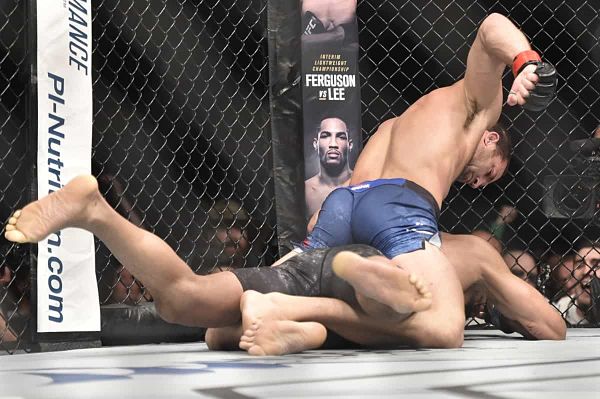 Rockhold quickly returned to face Yoel Romero a few months later for the Interim UFC Middleweight Championship, and like most of Romero's fights, this one ended in the third round with Romero getting his hand raised. He got KO'd once again, and this was his most recent fight.
He fought once in 2016, once in 2017, and once in 2018, it's been pretty unfortunate. To his defense on the critics about his chin, those losses to the TRT infused Vitor Belfort and Yoel Romero, those strikes would've starched anyone; and the Bisping fight, it was a punch he didn't see coming, those are the most dangerous ones.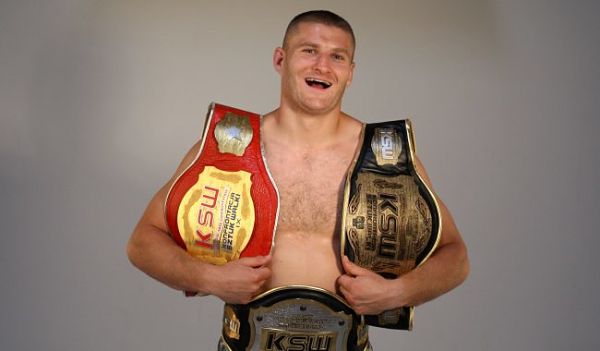 Jan Blachowicz was a three-time KSW Light Heavyweight Champion before joining the UFC, and vacated his belt when he signed to fight Ilir Latifi. This was a very impressive performance, in which he TKO'd Latifi with a body kick followed up with punches less than two minutes into round-one. This was a very impressive debut, most were picking Latifi to win. Gegard Mousasi couldn't finish Ilir Latifi in his UFC debut, but Jan Blachowicz was able to. For someone like Mousasi who has 45 wins, 38 of which are finishes, that's incredible.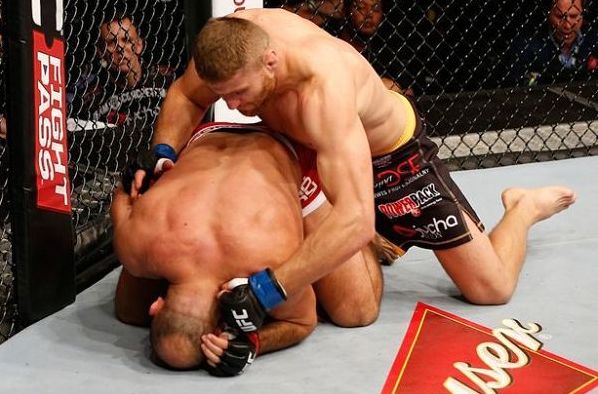 He would get mixed results in his next few fights, and actually went 1-4 over the course of his next five. This included back-to-back losses to Jimi Manuwa and Corey Anderson, a win over Igor Pokrajac, and another set of back-to-back losses to Alexander Gustafsson and Patrick Cummins. All five fights went the distance.
After this is when Blachowicz would get comfortable inside the octagon, as he won his next four fights. He submitted Devin Clark via bulldog choke in round-two, he defeated Jared Cannonier via unanimous decision, then got his rematch with and defeated Jimi Manuwa via unanimous decision, before submitting Nikita Krylov with an arm-triangle choke in Krylov's return to the UFC.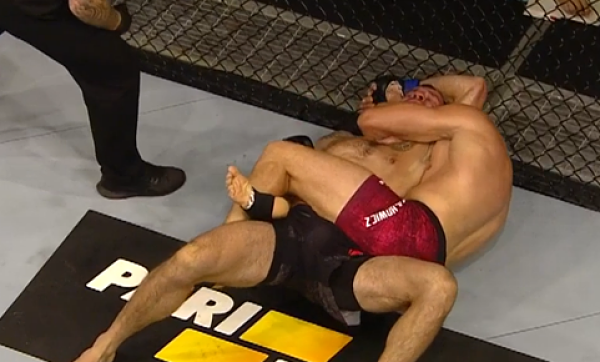 He was doing good against Thiago Santos in their fight just a few months ago before getting caught with a beautiful right hook-left hook combo that put him down as well. No one can take a flush strike from that guy though, there's really no shame if he's the one that knocked you out. However, I bet he isn't too happy about it, because Santos is fighting Jon Jones for the belt on the same card. If he would've won, he'd probably be the one challenging Jones at UFC 239.
It's doubtful that Luke Rockhold will knock Blachowicz out with his hands, but anything is possible. It's also possible that Blachowicz knocks Rockhold out; Jan is 34-0 in kickboxing, which many people don't know. His striking is very, very good, and he, like Rockhold, holds a black belt in Brazilian Jiu-Jitsu like I previously mentioned. It'll be very interesting to see how this fight unfolds.
Both of these guys are incredibly well rounded; Luke is an NCAA Division III wrestler as well, not many people know that either. Mix that up with his round kicks, especially his left one, which is thunderous no matter where it lands, it's going to be a very interesting, and telling fight.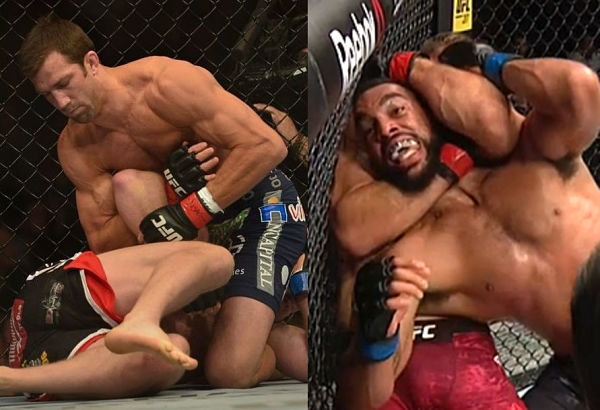 How do you see this one going? Luke is 6'3" with a 77" reach, and Jan is 6'2" with a 78" reach. Blachowicz has been at light heavyweight his whole career, while Rockhold has been at middleweight his whole career, up until now. Will that play a factor? What would you like to see next for the winner? Tune into the PPV card at 10pm ET, this fight will be on around 10:20-10:30pm ET.