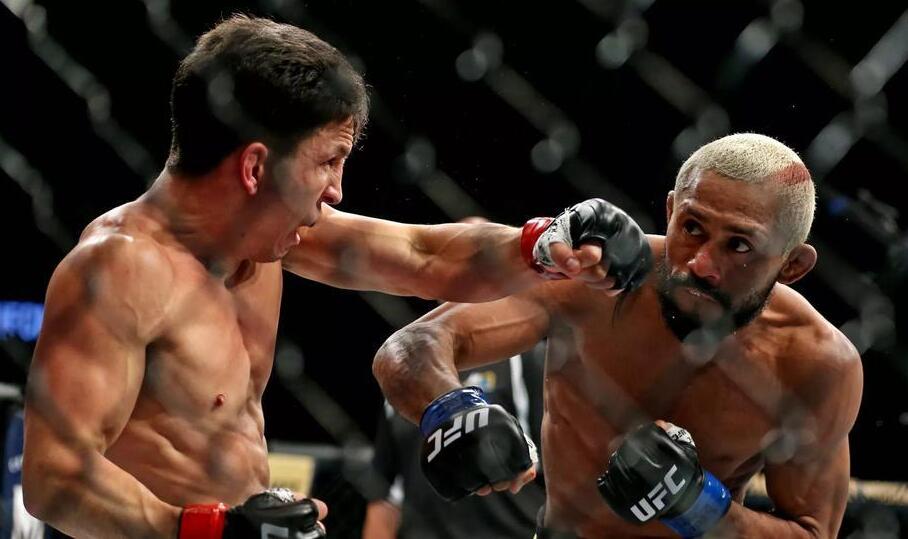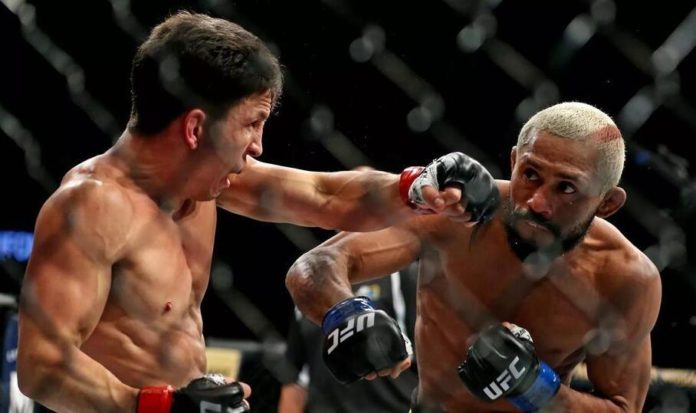 Going into the UFC Norfolk main event this past Saturday, we knew Joseph Benavidez would have to win in order for us to have a UFC Flyweight Champion at the end of the night, considering Deiveson Figueiredo missed weight by 2.5 lbs. He didn't win however, he was finished in round two via TKO, and now we're left without a flyweight champion. It's really unfortunate, the flyweight division has been going through a lot over the last couple years, and it looked like it was making a comeback for a while there, but who knows now.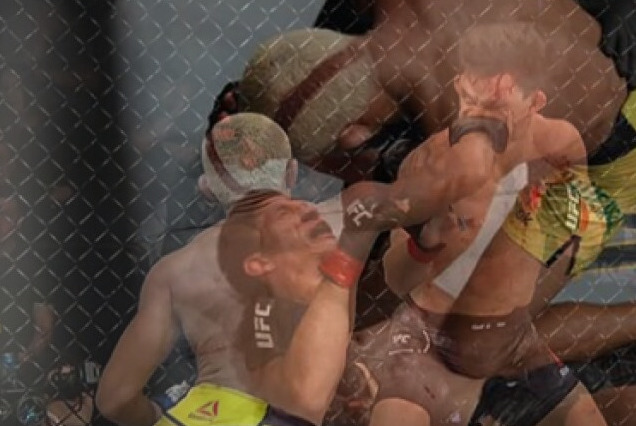 No one cared about the men's 125 lb weight class until the UFC was talking about cutting it; no one liked the fights and no one appreciated the fighters like they were high level athletes. Much of this was due to the dominance of Demetrious Johnson, he was just too far advanced for everyone he fought, he wiped out the division. After Johnson lost the split decision to Henry Cejudo in their rematch, he was traded to ONE Championship for Ben Askren, and that's around the time people started to care about the flyweights.
Around this time, over half of the flyweight roster was cut, and TJ Dillashaw was moving down to 125 lbs to challenge Henry Cejudo for the UFC Flyweight Championship. The idea was for Dillashaw to kill off the division, then he could become a two-weight world champion and go back up to 135 lbs and continue his reign. Cejudo made sure that didn't happen by finishing Dillashaw in 32 seconds. It's a great thing Cejudo won that fight; had he lost it, the division probably would've been scrapped right then.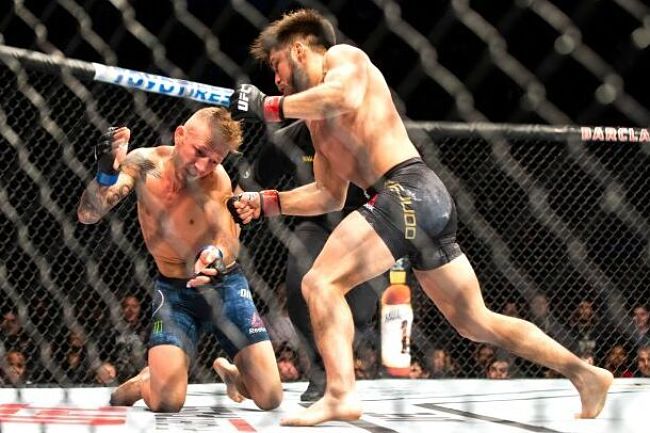 The fighters cut include Justin Scoggins, Jose Torres, Dustin Ortiz, Jarred Brooks (who's now ranked the No. 1 men's 115 lb fighter in the world), John Moraga, Wilson Reis, Magomed Bibulatov, Eric Shelton, of course Demetrious Johnson (traded), and many more. A bunch were cut initially, toward the end of 2018, and others stayed around for a few more months before being cut. Perhaps they needed to finish their contracts.
They've added new flyweights since, such as Kai Kara-France, Tyson Nam, Askar Askarov, Julian Espinosa, Raulian Paiva, and they brought Brandon Moreno back, but they still only have enough flyweights to fill the rankings, exactly enough. There are 16 of them, one for the champion spot, and then the top 15 contender spots. The UFC also should've brought more fighters in from The Ultimate Fighter 24, the season full of flyweight champions.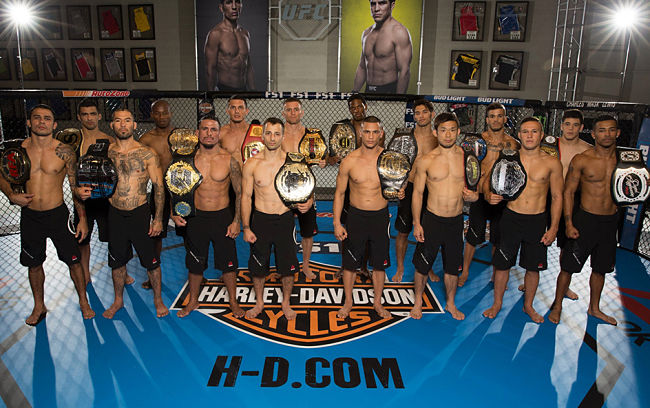 Kara-France didn't even come to the UFC until over two years later, and there were still elite fighters that didn't come over like Yoni Sherbatov, Nkazimulo Zulu, and Hiromasa Ogikubo. The UFC also just lost Sergio Pettis to Bellator, who would've continued to be a very valuable asset to the flyweight division. Pettis has bounced around from flyweight to bantamweight throughout his career, but he belongs at 125 lbs, he's smaller than almost every bantamweight out there.
It's surprising the UFC let him go, especially considering how much he could've helped the flyweight landscape. Give him two more years, he would most likely be the best flyweight in the world by then. He's still only 26-years-old, he has a full handful of years before he's at his physical peak, but we won't know what his full potential could be, unless he comes back and drops back down. He's in the Bellator bantamweight division, considering they don't have a men's flyweight division. That being said, he did score his first finish in over six years in his Bellator debut, and against an opponent much bigger than himself.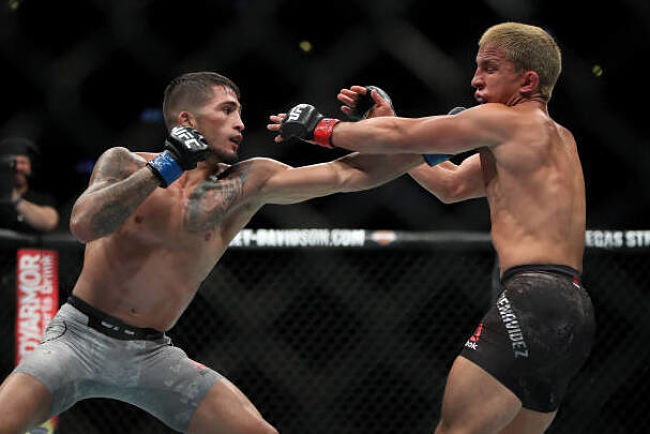 Not long after the superfight between Cejudo and Dillashaw on our first ESPN-hosted event, Dillashaw failed his post-fight drug test for EPO and was suspended for two years. Imagine if a division that was intended to be killed off had a champion that just got a lengthy suspension for being a cheat, it's incredibly doubtful it would've lasted.
Since then the division seemed like it was making a comeback of sorts, but Cejudo moved up to bantamweight and hasn't returned since. He most likely won't go back down either, he vacated the flyweight title so he could keep the bantamweight title.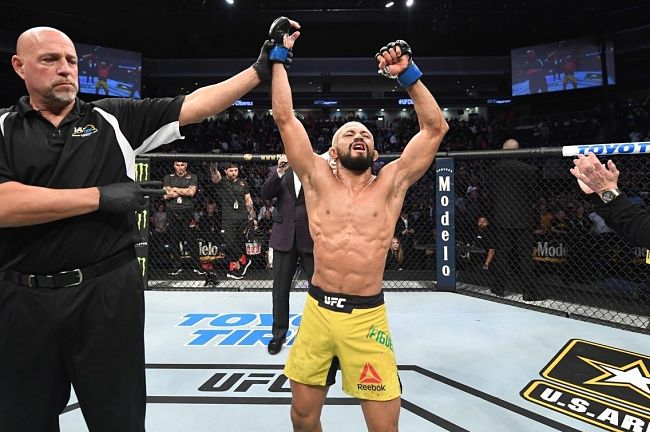 Now that we just had a title fight, we have a result, but not a champion, where does the UFC go from here? Do they just decide to do away with the division or do they continue working on it? They should've never cut all those fighters firstly, every fighter mentioned above has a future in MMA and is incredibly skilled. It's not to say they couldn't revive it, but it didn't have to die to begin with.
The only person to hold a victory over Figueiredo is Jussier Formiga. This was Formiga's last win, and he out-wrestled Figueiredo for most of the fight, picking up the unanimous decision victory. This was Formiga's fourth win in a row, and he'd just beaten Pettis in his fight prior. It looked like he was finally about to get the title shot everyone thought he'd quickly get once joining the UFC. That rematch could be made for the vacant UFC Flyweight Championship, but Formiga's coming off a TKO loss to Benavidez, therefore it wouldn't make sense.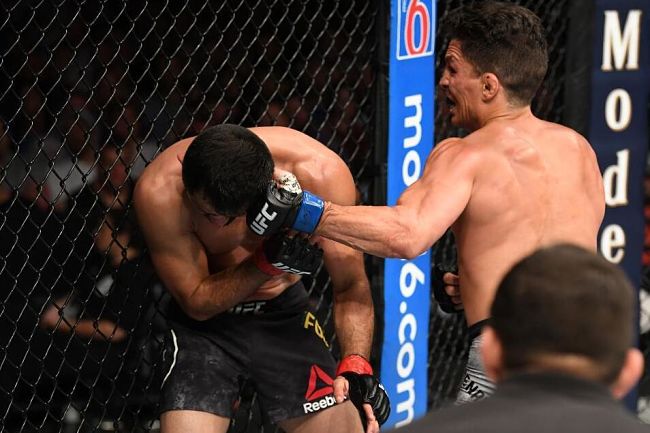 There are two logical options that don't involve doing away with flyweight: a rematch with Benavidez, or continue without a champion until after UFC 250 and have Cejudo come back down in attempt to regain the belt and have him fight Figueiredo. However, if Cejudo defeats Jose Aldo, either Petr Yan or Aljamain Sterling will be waiting for their shot at the belt, so it's doubtful that'd happen. The bantamweight division literally has two worthy No. 1 contenders.
Many people may not agree with giving Benavidez an immediate rematch considering he was TKO'd decisively, but there was a headbutt right before Figueiredo landed that cross that dropped him. There was one obvious one, but after going back and watching it, it looked like there may have even been two headbutts, both accidental of course. This could be an argument for a rematch, it's an asterisk, as is Figueiredo missing weight. It was a competitive fight until Benavidez was dropped and finished, both were landing often and doing well.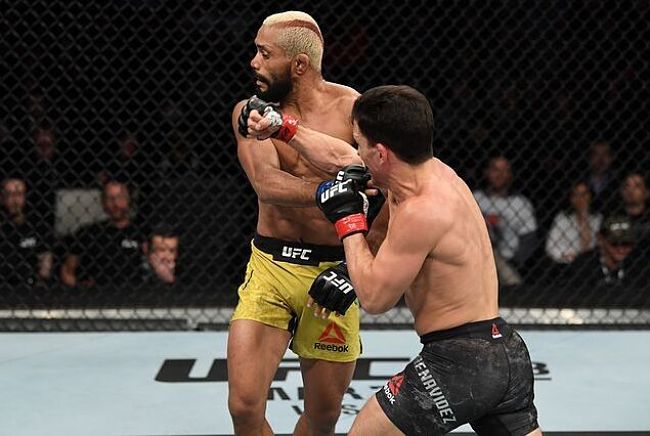 It's a real shame the flyweight division still doesn't have clarity. When it first came out we had four fighters: Demetrious Johnson, Joseph Benavidez, Yoshihiro Urishitani, and Ian McCall. That was back in 2012, and the division was indeed weak for a few years, but that's it, a few years. It came along beautifully and had all sorts of talent before most of them started getting cut. It's also a shame Cejudo left the division. He saved it, then just left it to vend for itself, and things yet again haven't gone ideally.
What do you think the UFC will do with the men's flyweight division? What should they do with it? Should they try and make another title fight? Should they wait and see how things go, or should they just get rid of it? What's next at 125 lbs?