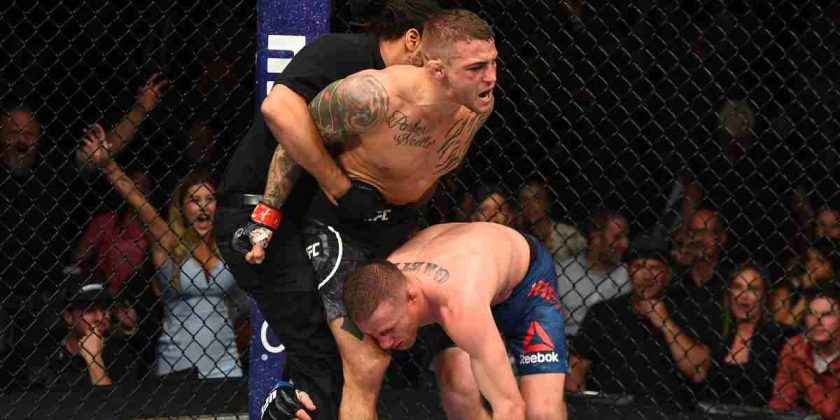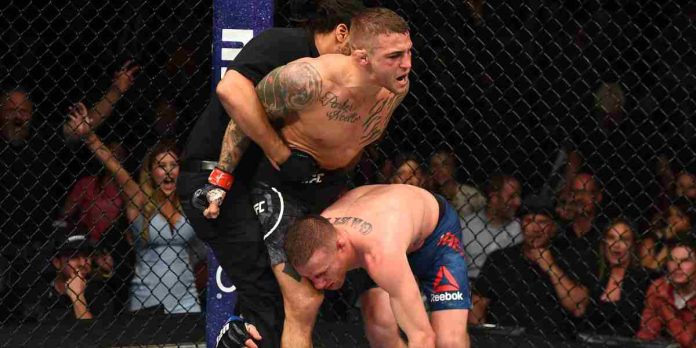 Dustin Poirier has revealed that he is feeling nervous after Justin Gaethje called him out for a rematch.
Gaethje most recently fought at UFC 286, where he defeated Rafael Fiziev by a rather comfortable majority decision. The fight was competitive, and the American found it hard to deal with the Kyrgyzstani's speed and technicality in the first round, but from the second round onwards, he figured him out and started landing the better shots. By the end of the third round, 'Ataman' was bloodied and breathing heavily.
Dustin Poirier on Justin Gaethje
During the UFC 286 post-fight press conference, Gaethje revealed that he wants to fight either Charles Oliveira or Poirier next. 'Do Bronx' is already scheduled to fight Beneil Dariush at UFC 288, but 'The Diamond' is currently looking for a fight, and while speaking to FanSided MMA (as transcribed by MMA News), this is what he had to say in response to his one-time opponent.
"It's a fight that makes me nervous," Poirier said. "When I hear a name, and I get nervous, it's motivation. Those are the kind of fights that I want. The same thing with Chandler, when I heard Chandler's name, I was nervous because I knew the dangers of those kinds of fights, and that's what motivates me. Same thing with Justin. If they do call me, and he's the name that they say, maybe it happens. We'll see."
Gaethje's first fight against Poirier was an absolute barnburner, with both men inflicting lots of punishment on one another. The Louisiana native managed to win by TKO in the fourth round. 'The Highlight' is a much-improved fighter now, and a rematch between the two would surely be worth watching.
Who do you think would win the rematch between Justin Gaethje and Dustin Poirier?