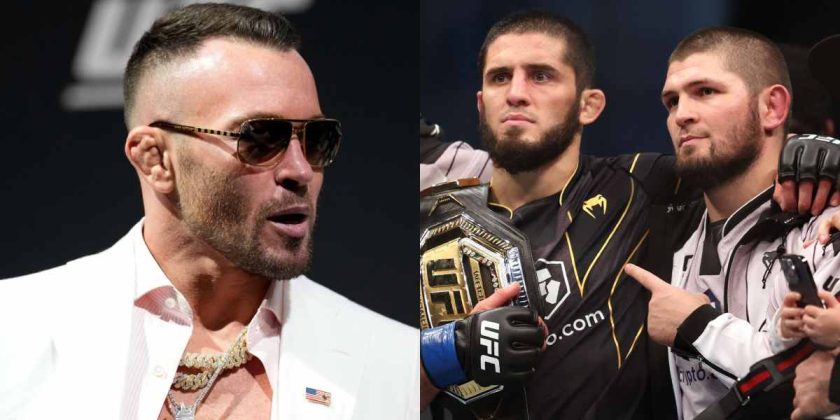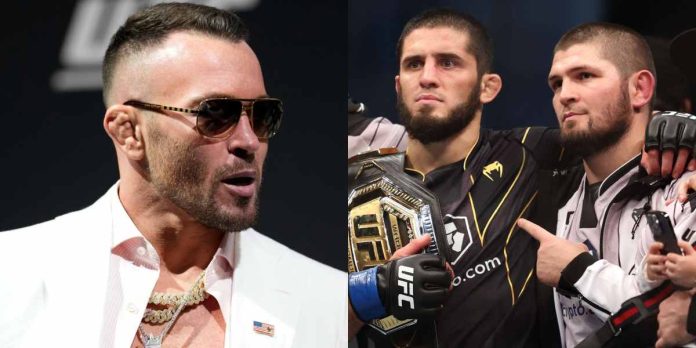 Colby Covington believes Khabib Nurmagomedov and Islam Makhachev "are all talk".
After a year of keeping a low profile, Covington made a surprise appearance during the UFC 286 weigh-ins as a backup for the welterweight title fight between Leon Edwards and Kamaru Usman, which 'Rocky' won by a comfortable majority decision. After the fight, a number of fighters including Makhachev challenged the Brit to a super fight, but Dana White revealed that 'Chaos' is the next in line for the belt.
Colby Covington On Makhachev And Khabib
In a recent interview with James Lynch (as transcribed by BJPenn.com), Covington was asked about Makhachev and he fired shots at him and his cousin, Khabib.
"He [Khabib] never came to 170, because the man's here," Covington said. "He doesn't wanna fight the man, he knew the man that had a great style for him, the guy that was way more well-rounded, could stuff his takedowns, being in his face and punch, and putting the volume on him, and doesn't break under cardio. Like, that's what I do best. I would've walked him down. So, he and Makhachev need to shut their f***ing mouths. They all talk and no walk like myself.
"It's been the right time, right place. They've been able to fight guys that didn't have wrestling backgrounds. If they fought a guy that was a USA-level wrestler, like an Olympic-level wrestler, they're gonna get smoked. It's not even gonna be competitive. American wrestling is much better, much more revolutionised, and just a better style of wrestling that works in the UFC. These guys have just been able to capitalise. Right time, right place with the right matchups."
Do you agree with Colby Covington?