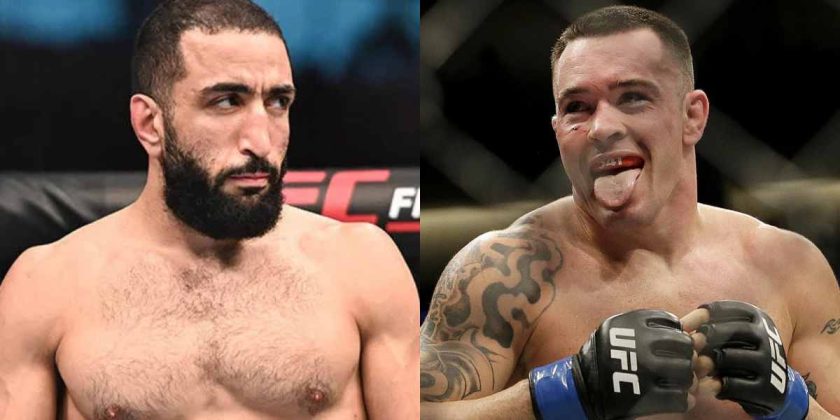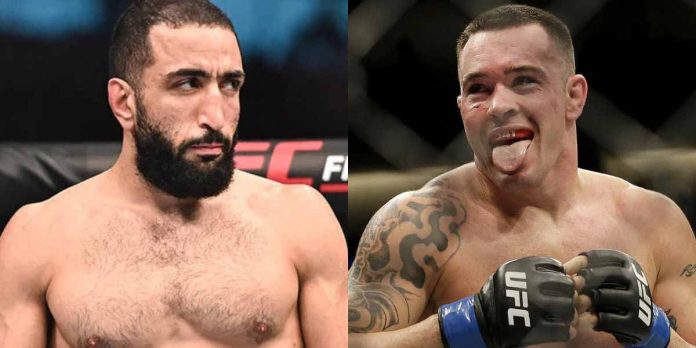 Colby Covington has fired back at Belal Muhammad after he claimed that 'Chaos' was getting an undeserved title shot because he's white.
Covington surprised MMA fans by weighing in as a backup for the welterweight title fight between Leon Edwards and Kamaru Usman at UFC 286. In the UFC 286 post-fight interview, Dana White revealed that the former interim champ will fight for the title next, a comment which wasn't received very well by Muhammad, who claimed in a deleted tweet that Colby was getting a title shot because he's white.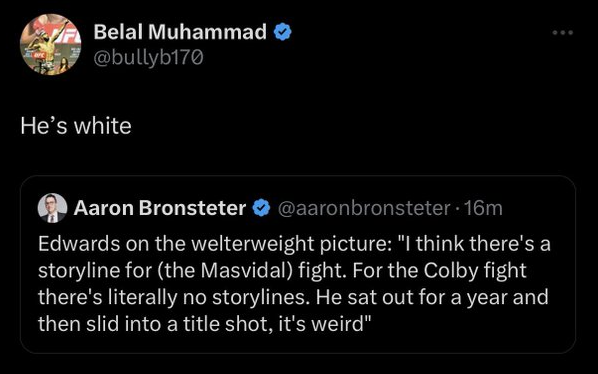 Colby Covington Fires Back At Belal Muhammad
In a recent interview with James Lynch (as transcribed by BJPenn.com), Covington said that Muhammad should be kicked out of the UFC for his 'racist' comment.
"I'm not going to pick some kid up that is on the bottom of the prelims. You got to earn your way up here and that guy is racist, man," Covington said. "He was saying the only reason that happened is that I'm white. How is that not racist? That is disgusting. That is despicable, that is f***ing disgusting, man. I would never say that and use someone's colour of their skin that's why they got that done. Disgusting, man. He should literally be fined and kicked out of the UFC."
Covington also claimed that if roles were reversed and had he said something along the same lines about Muhammad, it would have been the end of him.
"Oh my gosh, honestly, I can't even imagine. Everything I worked my entire life for would-be sunken, my ship would be sunken," Covington said. "That would be the end of Colby 'Chaos' Covington. But, I would never say something so stupid because it has nothing to do with that ever. I don't care what color skin you are, man, I look at the integrity inside your heart and the person that you are. I look at other things, how smart you are. It's just disgusting, man."
Do you agree with Colby Covington?