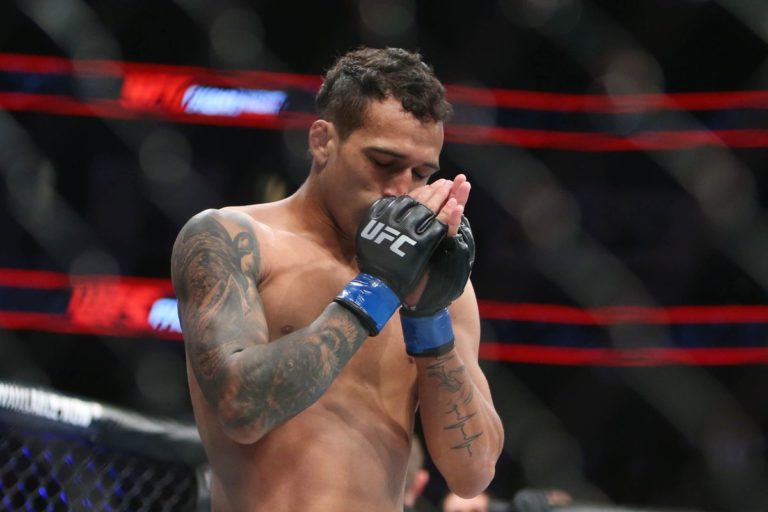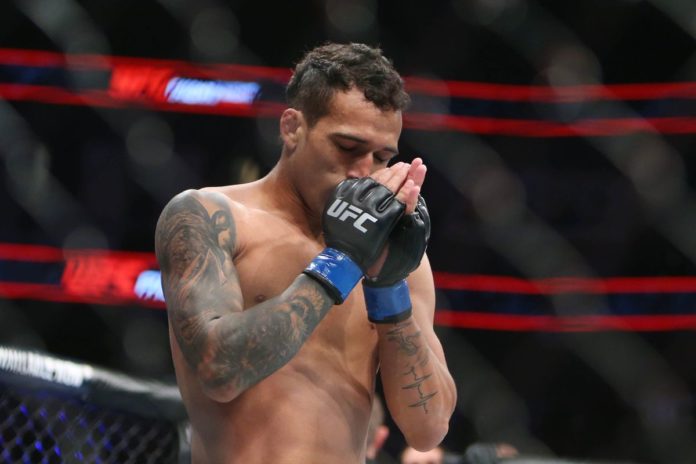 Charles 'Du Bronx' Oliveira made his UFC debut in 2010, just a couple months before his twenty-first birthday, and we could immediately tell we had a future star on our hands. His career has gotten a little rocky in some spots, but he never stopped improving and his desire to compete against the best hasn't failed him either.
Oliveira started out his career as a welterweight, where he won the PFC Welterweight Gran Prix, and dropped down to lightweight beginning with his fourth fight. Five of his first six wins were via (T)KO, one of which was over former welterweight prospect Viscardi Andrade, and another over multiple-time world muay thai/kickboxing champion Mehdi Baghdad.
It's great seeing him continue to get better; he just turned 30-years-old in October, it appears he's been approaching his prime over these last couple years. Is he at the height of his peak, or is there more of his game to see?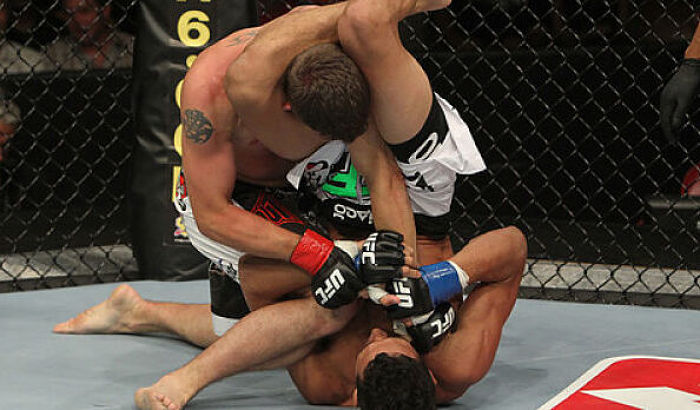 After submitting Darren Elkins in his UFC debut, Oliveira returned with another submission victory, this one over The Ultimate Fighter 8 winner, and talented grappler in his own right, Efrain Escudero. We all learned very quickly, this kid is an absolute stud on the ground.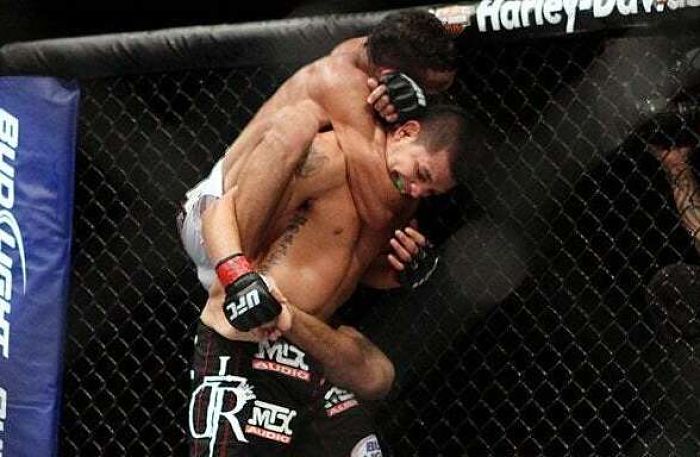 'Du Bronx' was now 14-0, but would go 0-2 (1 NC) in his next three; losing to Jim Miller via submission, defeating Nik Lentz via submission in their first of three fights, and losing to Donald Cerrone via TKO. The loss to Miller was a bit surprising, not that he lost the fight, but that he got kneebarred by him in round one.
With a record of 14-2 (1 NC), 'Du Bronx' then dropped to featherweight and rebounded with another set of back-to-back submission wins, before dropping back-to-back losses again, this time to Cub Swanson and Frankie Edgar.
Oliveira then went on his first four-fight win streak inside the UFC, picking up submission wins over Andy Ogle, Hatsu Hioki, and Nik Lentz in their rematch, as well as a unanimous decision over Jeremy Stephens.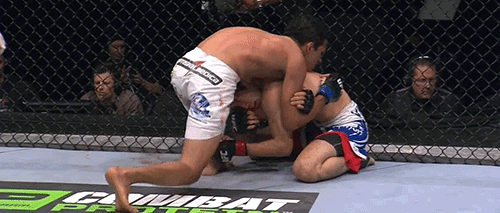 The Hioki win was particularly impressive, considering he'd never been finished, over half of his losses were via split decision, and he's an elite BJJ black belt that'd been feared for years at 145 lbs. That was a very entertaining scramble-fest while it lasted. Above you see him wrapping Hioki up in an anaconda choke, just moments before the fight was stopped.
His next fight was against future UFC Featherweight Champion Max Holloway, where he lost via TKO (injury) just 99 seconds into the fight. After rebounding with a submission victory over Myles Jury, Oliveira would drop his next two, both via submission. After getting submitted for a third time in MMA, and after missing the featherweight limit for the third time, 'Du Bronx' made the move back up to lightweight.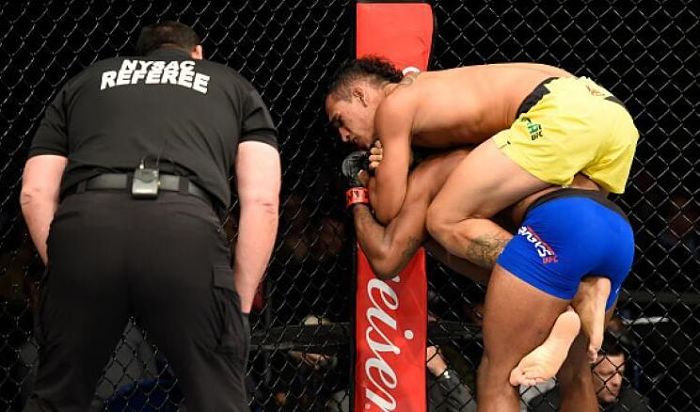 His return to lightweight was the right choice, as he submitted former three-time Bellator Lightweight Champion Will Brooks half-way through round one. Since being TKO'd by Paul Felder in his next fight, which is his last defeat, he's won his last six straight, all via finish. During this time, he broke the record for most submission wins in UFC history, and extended that record in his next two fights.
This included him avenging his loss to Jim Miller, who submitted him in 1:59 in his third UFC fight; he submitted Miller in 1:15 this time around. This fight was a real turning point for Oliveira; to just throw Jim Miller around like he did, he just rag dolled him, took his back, and submitted him.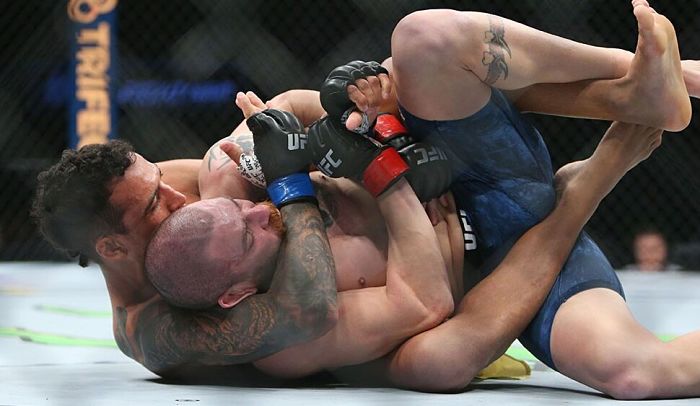 To do that to an experienced veteran, BJJ black belt, and talented wrestler, it was incredibly impressive. Oliveira doesn't look that strong, but he really is, and has all the technique in the world to back it up. His body lock trips and inside trips are hard for everyone he fights to defend, and once you're on the mat with him, nine times out of ten it's game over.
He also looked incredible on the feet against David Teymur, who's 39-2 in professional kickboxing. Oliveira almost finished Teymur via strikes, but once Teymur was hurt, 'Du Bronx' just decided to wrap his neck up and finish the fight with an anaconda choke.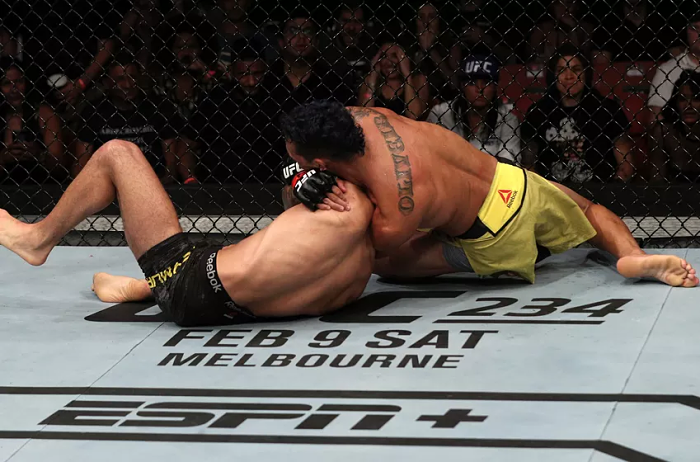 This is where we really got to see his improvements. Oliveira has always had good striking, he's got a good style of muay thai he likes to use, but he's never been too effective with it, until now that is.
His power is coming along, as well as his comfort level on the feet, and his combinations are a beautiful work of art to watch. He hasn't really changed his game too much, he's more so than anything just gotten much, much better at what he's always done.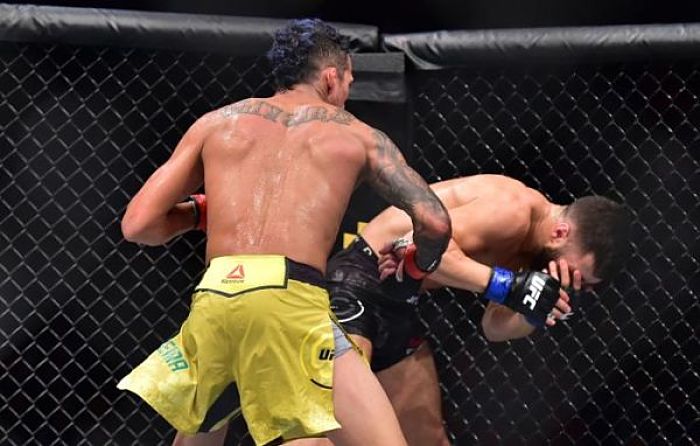 After his Performance of the Night win over Teymur, Oliveira rematched Nik Lentz, who he'd submitted twice prior, with their first fight resulting in a No Contest considering an illegal strike landed just before the fight was finished. He knocked Lentz out in the second round of their trilogy fight, resulting in his first knockout win inside the UFC.
'Du Bronx' followed this up with a first-round KO victory over Jared Gordon in his last outing, just 1:26 into round one. He only needed ten strikes total to finish the fight, he's on fire right now. He's really stepped his game up recently.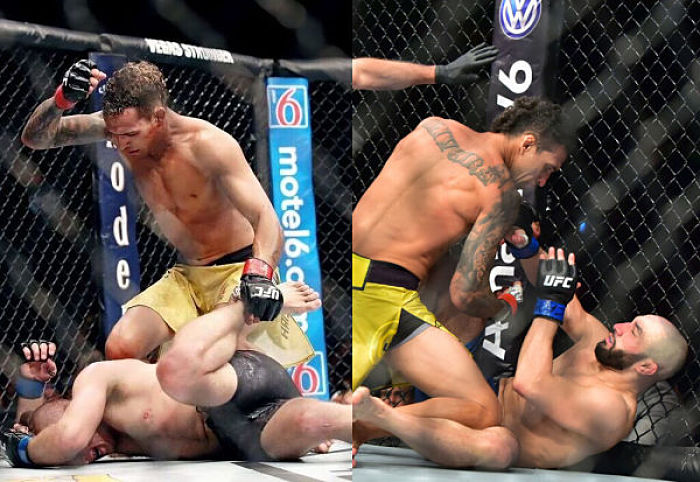 Oliveira is looking better and better every time we see him. He went from having the most submission wins in UFC history with no knockouts, to extending that submission record twice, to scoring back-to-back knockout wins.
It's a bit surprising he's continued to blossom like he has, considering how much damage he's taken in his career. He has eight losses, and the only man of those eight that couldn't finish him was Frankie Edgar.
He's never been the most durable fighter, not that he's weak, because he's not, but he's never been able to take a hard shot too well. Now that his striking is dangerous, it may be harder for his opponents to hurt him. It's not easy to finish someone with strikes when they're piecing you up themselves.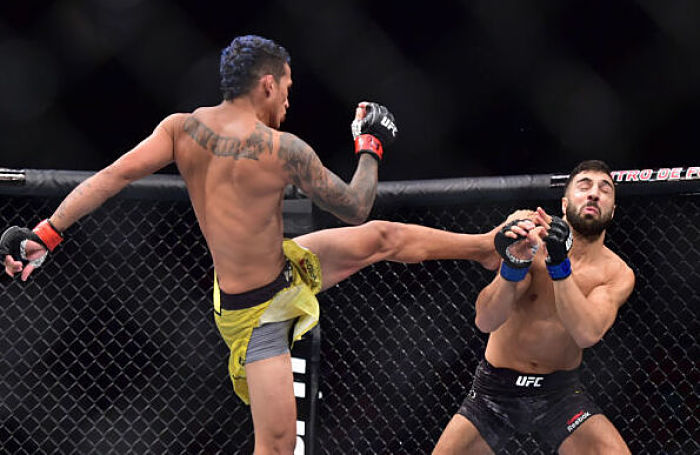 Even if he doesn't make it to the very top and he does fall off, his BJJ is at such a high level, no matter how old he is, he'll always be able to win fights via submission. All three of his submission losses came by surprise, but all three were against BJJ black belts, and he learned from those mistakes. He submitted one of them in a rematch, it's possible he could submit the other two (Anthony Pettis, Ricardo Lamas) if he were to have rematches with them as well.
There was a point where we thought he may just be a good BJJ fighter and nothing more. He went 4-4 (1 NC) in his first nine UFC fights, then when he won four in a row at 145 lbs, things were looking great for him, until he went 1-3 in his next four with two of those losses via submission. Things just didn't seem to be clicking with him.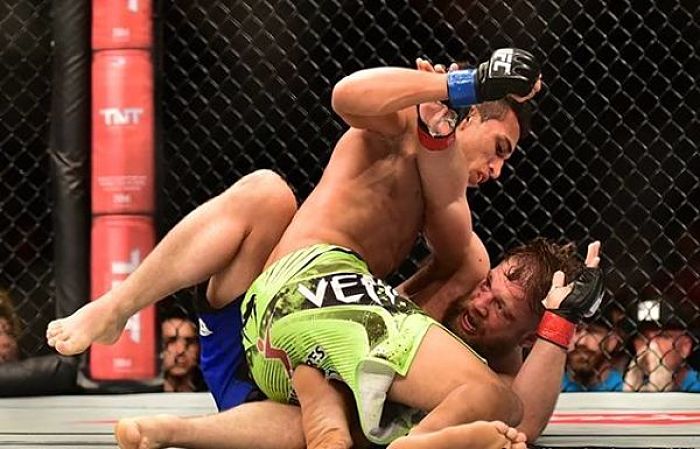 Then after moving back to lightweight and scoring a very impressive win over Will Brooks, he got viciously pounded out by Paul Felder. By this point, he'd gone from 20-4 (1 NC) to 22-8 (1 NC), things just weren't looking great for him. Now he's 28-8 (1 NC), on a six-fight win streak with all finishes, and five Performance of the Night awards.
That's insane, only one of those last six wins didn't get him a Performance of the Night, and that one was his Nik Lentz trilogy. A night of fights where if Michel Pereira didn't starch Danny Roberts and Grant Dawson didn't maul Mike Trizano, he certainly would've been awarded one that night as well.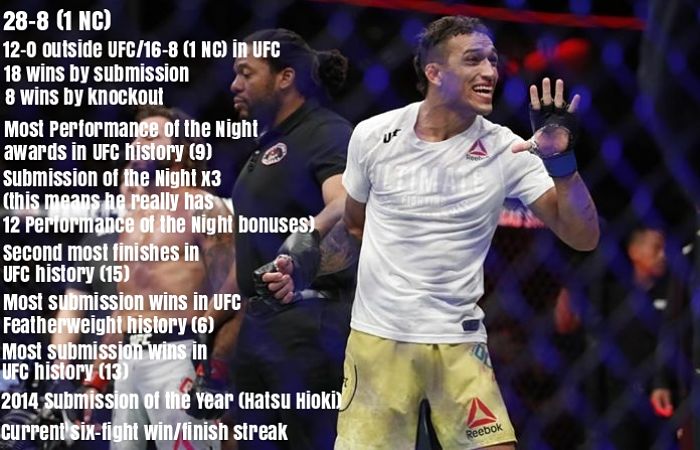 This 30-year-old Brazilian should be a tough test for anyone to come in the next few years; he's always been incredibly dangerous on the mat, but now that he's dangerous on the feet too. It'll be very interesting to see how his future opponents go about fighting him.
What would you like to see next for Charles 'Du Bronx' Oliveira?