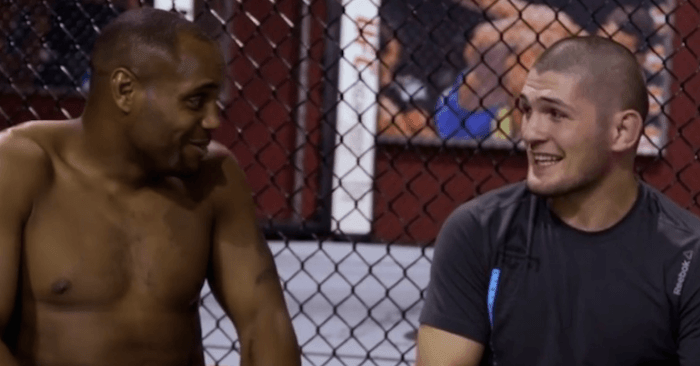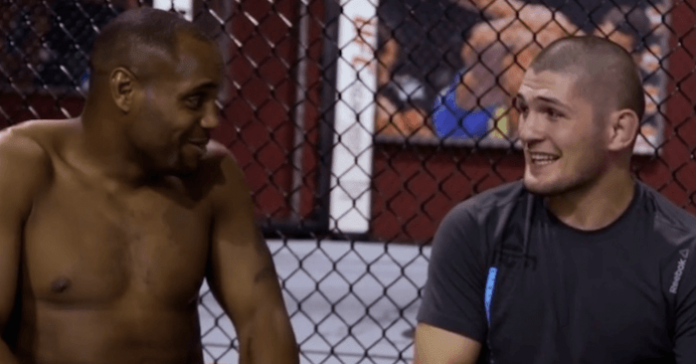 Daniel Cormier believes it will take something special from UFC president Dana White to persuade Khabib Nurmagomedov to fight again.
The reigning UFC lightweight champion bowed out of MMA in style at UFC 254, defeating Justin Gaethje via second round submission. Khabib announced his retirement in his post-fight Octagon interview, revealing he promised his mother to not fight again following the death of his father, Abdulmanap Nurmagomedov.
Dana and Khabib are expected to meet next month in Abu Dhabi, where the reigning 155lbs champion will be cornering his cousin Umar Nurmagomedov against Sergey Morozov at UFC 257, headlined by Irish superstar Conor McGregor, and Dustin Poirier.
Persuading Khabib To Fight Again
The UFC president is confident that he can talk Khabib into reconsidering his retirement. Cormier however told ESPN (as transcribed by MMA Junkie) that he believes it will take more than money to see his close friend fight again.
"I asked Khabib once, I said how much money would it take for me to be rich in Dagestan?" Cormier said. "He said $5 million, and you're rich for the rest of your life. Khabib has much more than $5 million, so I don't know how much the money is gonna be the thing that draws him back into the Octagon.
"Dana's going to have to tap into something within his spirit to try to get him to fight again. … He makes so much money outside of the Octagon at this point, that it would have to be something that would drive him competitively to come back and fight, because I don't think it's gonna be money that makes him go back to the Octagon."
If it is not money, then it is a legacy-defining challenge that might bring Khabib back to the Octagon. That challenge isn't fighting the winner of McGregor vs Poirier, because the 32 year old said he has already submitted both of them already.
But a fight with UFC hall of famer Georges St-Pierre is something that interests Khabib. Before UFC 254, 'The Eagle' suggested that the only fight he would entertain after he was done with Gaethje would be against 'GSP'.
Do you think Dana White can persuade Khabib Nurmagomedov to undo his retirement?
See also: