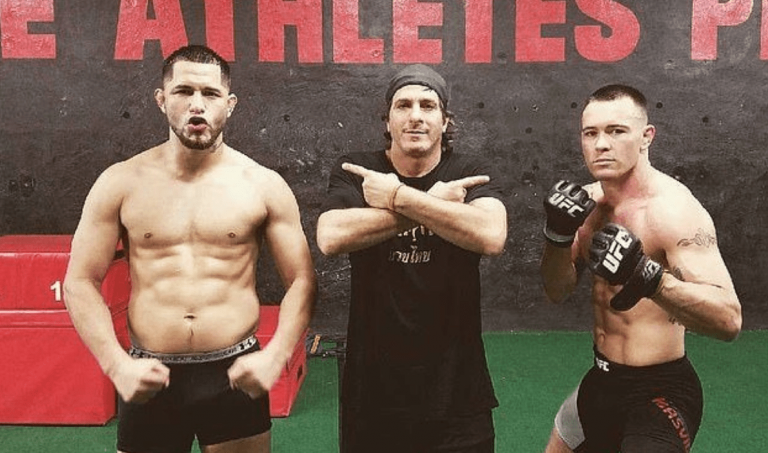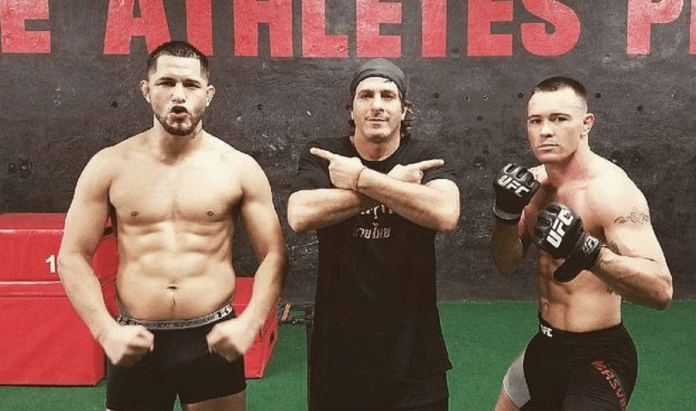 Former UFC interim welterweight champion Colby Covington has made it clear that he wants his next fight to be against friend turned foe, Jorge Masvidal.
Covington last fought former welterweight champion Tyron Woodley at UFC Vegas 11 in September, winning the fight via a fifth round TKO. After taking care of 'The Chosen One', 'Chaos' has turned his attention towards Masvidal.
The 32 year old said that the UFC promised him in September that they were going to make the fight between him and Masvidal happen, but he hasn't heard back from the promotion of late.
Masvidal Running Scared
Speaking with Chael Sonnen on his podcast (as transcribed by MMA Junkie), Covington claimed that Masvidal is ducking him because he knows what it's like being in a cage with him, thanks to their previous sparring sessions.
"I hope it's happening," Covington said. "Last I heard from Dana and the UFC, they said they were going to make it happen. I've been on it since day one, since I fought Tyron Woodley and ended his career and left him out on a stretcher. I agreed to fight Masvidal in September.
"You know, it's clear who wants to fight. It's clear who doesn't want to fight. There's probably a reason he doesn't want to fight me. He's experienced this before. This is the easiest paycheck of my life. This is free money."
Not The BMF
Masvidal currently holds the UFC's symbolic 'Baddest Motherf***er' title, but Covington believes that if his former American Top Team teammate was a true BMF, he "wouldn't be running".
"He's not even as good as Tyron Woodley. Tyron Woodley's an actual world champion, not a 'BMF.' If this guy, 'Street Judas' Masvidal, was such a 'BMF,' such a bad motherf***er, he wouldn't be running," Covington stressed. "He wouldn't be dodging fights, so the only reason this is getting held up is because of 'Street Judas' Masvidal."
Apart from Covington, former UFC welterweight title challenger Stephen 'Wonderboy' Thompson has also called for a rematch with 'Gamebred'.
Masvidal has not fought since his unanimous decision loss to UFC welterweight champion Kamaru Usman at UFC 251. With a couple of solid options on the table, the ball is in his court now.
Would you like to see Jorge Masvidal fight Colby Covington, Stephen Thompson, or somebody else next?
See also: