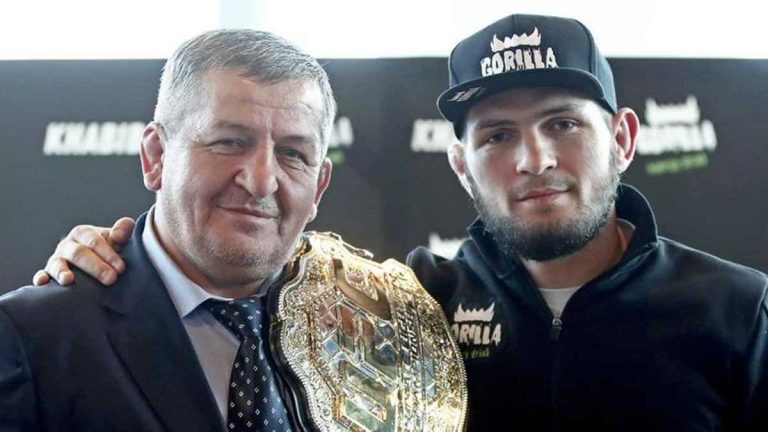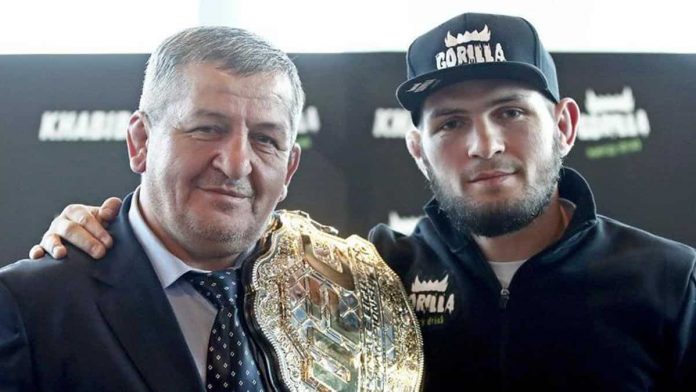 When UFC president Dana White meets his lightweight champion Khabib Nurmagomedov next month in Abu Dhabi, he plans to try his best to convince him to change his mind about his recent retirement from the sport.
Khabib announced his retirement after successfully defending his title against Justin Gaethje at UFC 254. He cited his father Abdulmanap Nurmagomedov's death this year due to coronavirus-related complications, and the promise he made to his mother as his reasons to not continue fighting. But Dana believes he can talk 'The Eagle' into a comeback.
Convincing Khabib
Speaking to BT Sports (as transcribed by MMA Junkie), Dana said he is a "confident" he can convince Khabib to reconsider his retirement.
"I think his dad wanting him to get to 30-0 is in the back of his mind, and he wants to achieve that because he knew his father wanted it," Dana said. "But we'll see. Him and I are getting together next month and talk. He might not want to fight, I don't know the answer to that. But I'm a little confident that I can talk him into it."
At 29-0, Khabib is one win away from achieving the feat he and his father had envisioned. But it will take his mother's blessing, and a massive opportunity for him to return to the Octagon.
No Title At UFC 257
While the reigning champion stays on the sidelines pondering over his future, a fight between Dustin Poirier and Conor McGregor is set to take place on January 23rd at UFC 257. Many believe the fight should be for the vacant or interim title, but Dana does not seem interested in an interim title fight.
"No interim title, I'll know next month," Dana said. "I'll know when Conor and Poirier are fighting, when he's (Khabib) going to fight again, so it all times out perfectly."
Even if Khabib is offered a fight with the winner of Poirier vs McGregor, he has said he will not accept it because he has submitted both of them. He has however, expressed his willingness to fight MMA legend Georges St-Pierre in the past, who also seems interested.
'GSP' might be Dana's trump card if he really wishes to bring Khabib back.
Do you think Khabib Nurmagomedov will return to achieve the 30-0 feat?
See also: