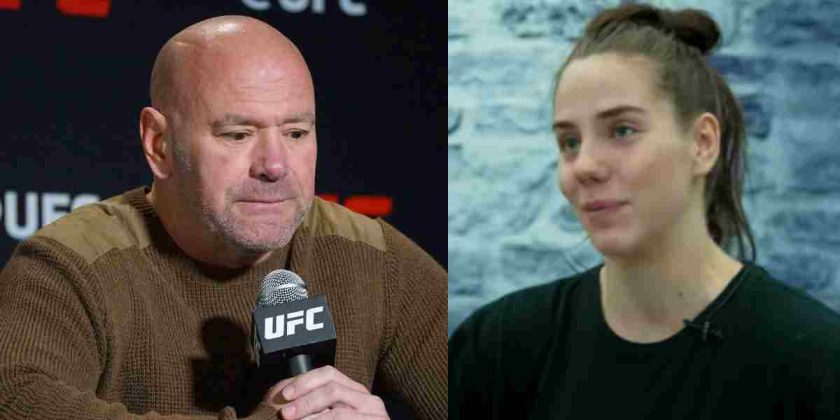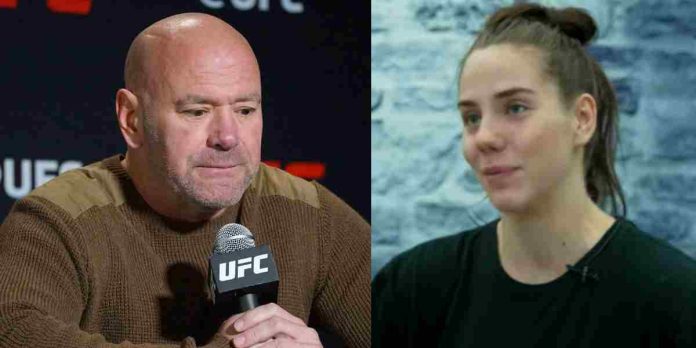 Dana White has explained why he was devastated after hearing about Shalie Lipp's story following her tragic passing away in a car accident.
Lipp, an amateur fighter, died in a tragic car crash in Moorhead, Minn on May 7th. Lipp was reportedly the only passenger who wasn't wearing a seatbelt and hence, suffered fatal injuries in the two-vehicle crash.
Four days after the accident, Dana White posted a photo of Lipp on Instagram, with the caption, "I KNOW YOUR NAME…… RIP."
The UFC also paid tribute to Lipp at UFC Charlotte. In the post-fight press conference, Dana explained why the promotion went out of its way to tribute Lipp and why her death hit him so hard.
"That girl hurt me badly. It messed me up for a few days," Dana White said. "Tragic things happen every day. That one got me. She was a 21-year-old MMA fighter. She just got back from Thailand training for a fight that she was supposed to fight on May 20th, and she was involved in a car accident. She was the passenger. Everybody else in the accident lived except for her. Her mom found her journal and was reading her journal.
"At the end of every entry she said, 'Dana White will know my name.' "Mick (Maynard) got a call and called me and said, 'Hey, I just wanted to tell you that story.' … I posted about her and talked to her mom a couple of times. I'm going to leave her mom alone, I think I've been annoying her Mom since I found out. I did the best that I could do over the past several days to kind of – yeah, I'm not good with this kind of stuff. But, yeah, horrible story."