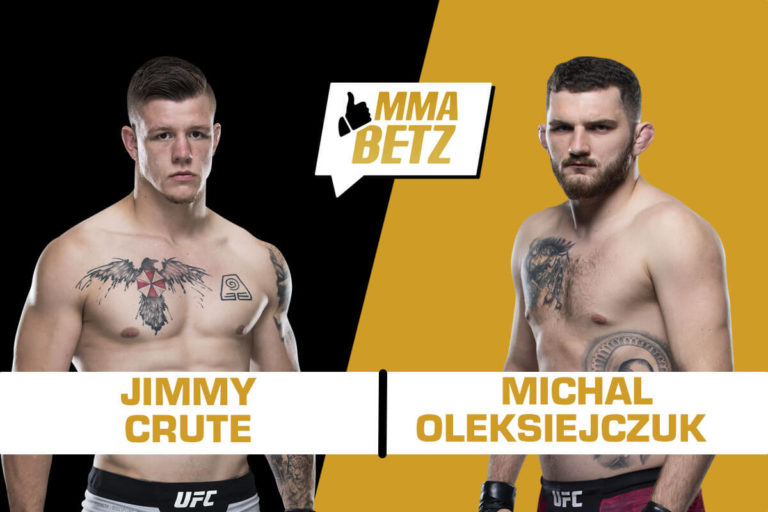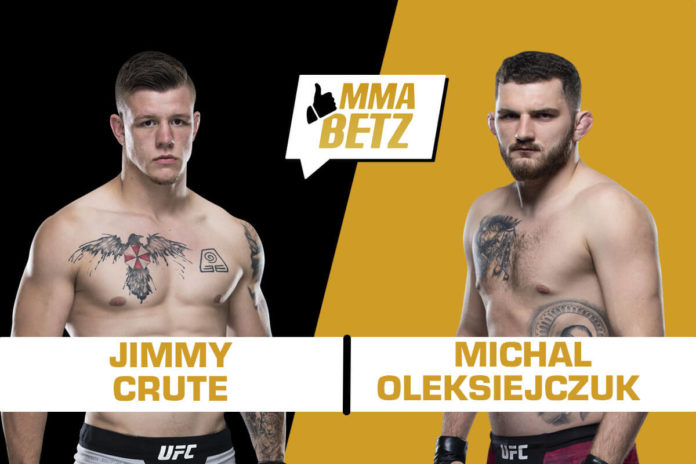 What a great co-main event we have to look forward to at UFC Auckland, as surging light heavyweight prospects Jimmy Crute and Michal Oleksiejczuk look to rebound after their first UFC losses. Both of these young talents are potential future champions, they both have so much in their arsenals already. Crute is 2-1 in the UFC thus far, boasting a TKO win over Sam Alvey and a submission win over Paul Craig, while Oleksiejczuk is 2-1 (1 NC) inside the UFC, with both of his wins coming via knockout. His no contest was a unanimous decision victory over Khalil Rountree, but got overturned because of a failed drug test, which kept him out just over a year.
Oleksiejczuk will be fighting on his twenty-fifth birthday at UFC Auckland, while Crute is turning 24 in two weeks. It's crazy to think Crute is only 23-years-old and already has a BJJ black belt. The odds for this bout have Oleksiejczuk as a slight favorite, with himself at -150 and Crute at +120. This means you'd need to bet $150 on Oleksiejczuk to win $100 with a win, and you'd need to bet $100 on Crute to win $120 with a win. It's surprising there's a favorite in this fight at all, it could so easily go either way.
What we've seen from each of these two has been nothing short of spectacular. Crute is a real prodigy, he's so good everywhere and has some real power. To be only 22-years-old and submit Paul Craig is really something too, that guy is such a wizard on the mat. Oleksiejczuk is incredibly quick, light on his feet, and very, very powerful. It's insane how little he is for the weight and how much power is behind each of his strikes, and he's so good at kickboxing. What a fight this is going to be, you do not want to miss this one!
This is a great light heavyweight match up going down at UFC Auckland, who are you betting on?