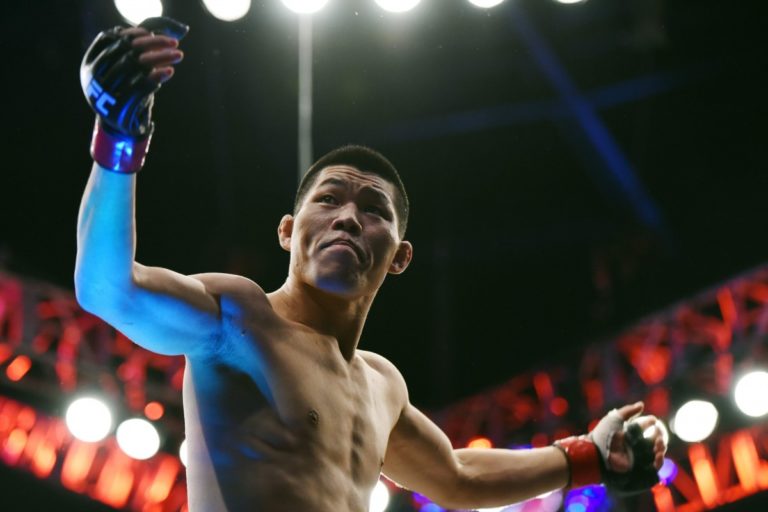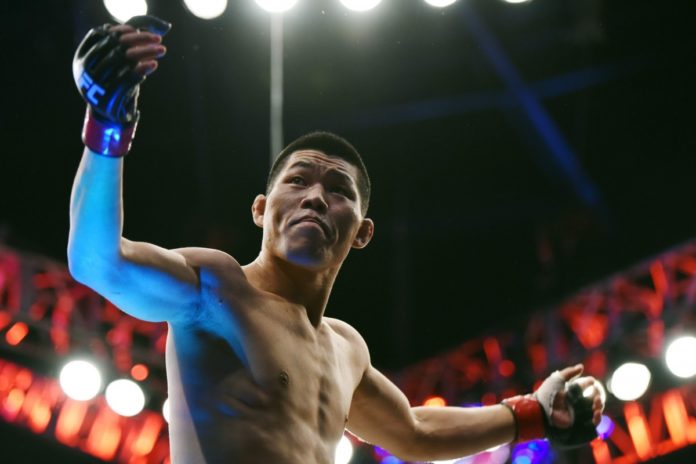 This past weekend at UFC Shenzhen was a big one for Chinese MMA, because now they're on the map. We never really had a Chinese mixed martial arts fighter that was a star over here in the western world, now we have at least two in Li Jingliang and Weili Zhang. Their country had a great night and hosted some great fights for what most thought appeared to be a lackluster card.
Li Jingliang had the best performance of his career against the formerly ranked No. 14 welterweight in the division. Though dos Santos was ranked, Jingliang unfortunately still isn't ranked, dos Santos was just simply removed from the rankings. Jingliang out-struck dos Santos 59-55, landed two takedowns, and scored three knockdowns, finishing dos Santos via TKO at 4:51 of round three. This was his second late third round finish in a row.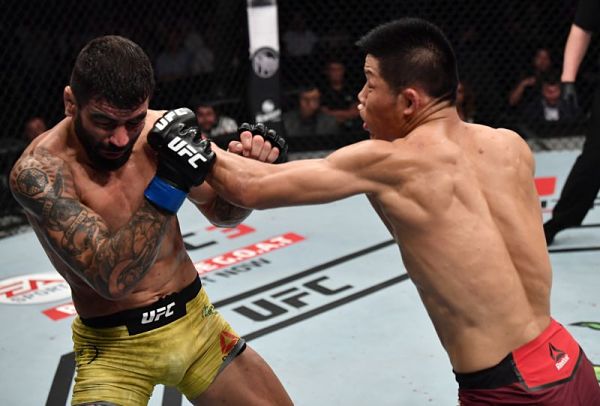 Jingliang is an incredibly hard hitting boxer that has had half of his fights in the UFC at this point, going 8-2 up until his debut and being 8-3 inside the promotion. There's certainly more to come from this 31-year-old prospect, we just saw a glimpse of what he's capable of. Who would you like to see him fight next?
The main event didn't last long, as Weili Zhang ran right through Jessica Andrade inside of the first minute of the fight. Andrade landed a couple punches while swinging wide hooks at Zhang, then Zhang ended up catching her with a right hand, got the clinch, and proceeded to throw knees at Andrade. It was about over at this point, within seconds the fight was over. Of course Andrade was the favorite going into this fight, and some were picking Zhang, but no one expected it to go like that.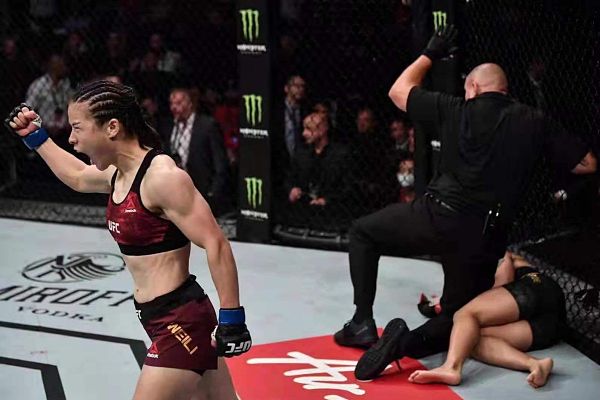 Zhang is the first ever Asian champion in UFC history, and she did it in as dramatic of fashion as possible. After winning 20 straight, not losing since her first fight, what's next for her? She's so incredibly talented it's insane. If anything we expected her to out-point Andrade, or maybe submit her off her back, but she didn't have either of those ideas in mind. This is great not only for Chinese MMA, but women's MMA also.
We don't have too much lackluster talent left in women's MMA, we have elite champions and elite challengers in all divisions now, it's great to see. Featherweight could still use some work, but it's certainly improving.
Another fighter that stood out on Saturday was bantamweight prospect, 23-year-old Su Mudaerji, who improved his record to 12-4. He'd lost his last two fights before stepping into the cage against Andre Soukhamthath, but he just took that fight away from his opponent and dominated him every round. It was incredibly impressive, Soukhamthath is a good fighter. He may not have the best record, but he's a very game opponent for someone only having their second fight in the promotion.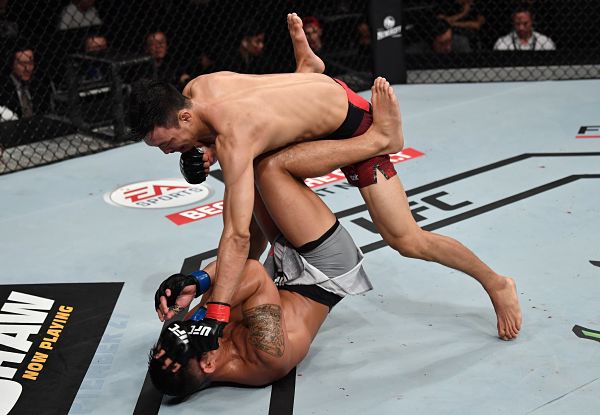 All four of Mudaerji's losses are via submission, which is a good thing. As long as he works on his submission game, primarily his defense, he'll be very hard for anyone at 135 lbs to deal with at his peak.
2019 has really been a great year internationally for the UFC and MMA in general. ONE Championship is getting bigger and bigger, as is Rizin, we got our first native African champion this year, and now we have our first native Asian champion, who is of Chinese descent. Of course Kamaru Usman is the first African champion and Weili Zhang is the first Asian champion, but we also have interim champion Israel Adesanya, who's also of Nigerian descent. All in 2019.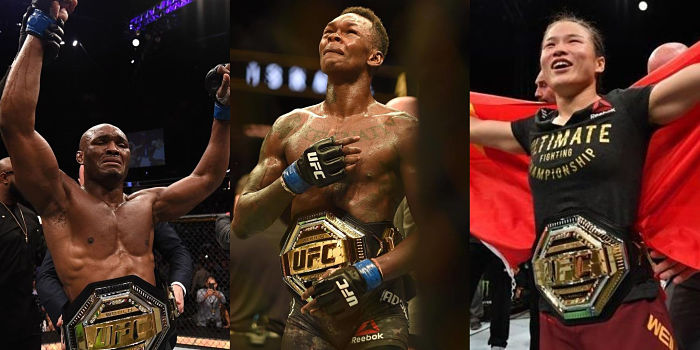 As the years continue to come, the sport is going to get bigger and bigger, how are we going to have greats anymore? Everyone's going to be so good it'll be insane. Martial arts evolve, they don't devolve. What do you see being next?