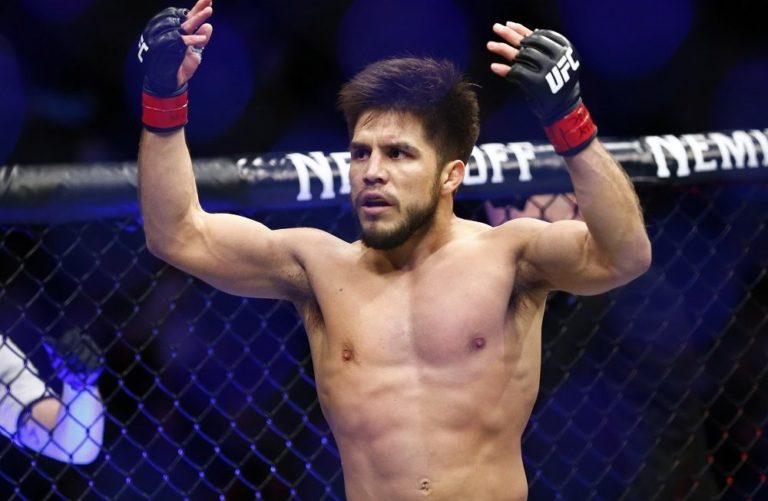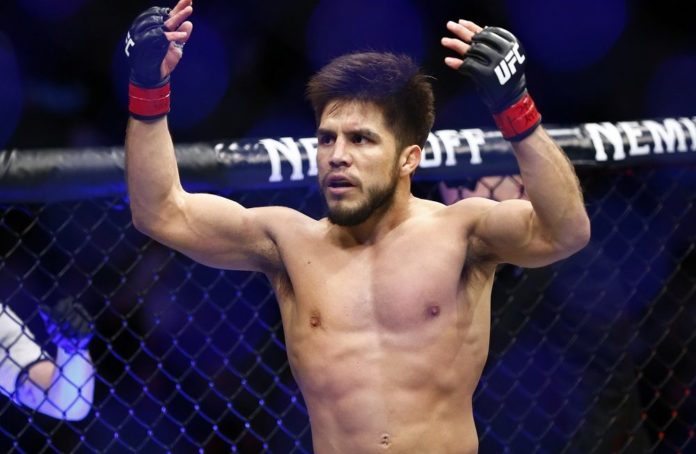 Henry Cejudo won the vacant UFC Bantamweight Championship at UFC 238 against Marlon Moraes, considering TJ Dillashaw was forced to give it up. He was of course already the UFC Flyweight Champion, a title he defended against Dillashaw just before Dillashaw popped for EPO. Since winning the bantamweight title however, he's been sidelined with a shoulder injury, which he had to get surgically repaired, and now he's looking to return around March or April.
The thing about this, he relinquished his flyweight title, and is only going to focus on the bantamweight division upon return. Joseph Benavidez will now fight Deiveson Figueiredo for the vacant UFC Flyweight Championship at UFC Fight Night 169 on February 29.
The dilemma revolving around this is that yes, Cejudo is holding up not just one, but two divisions; that could be solved though. Joseph Benavidez is the clear No. 1 contender at flyweight, we all know that. If Cejudo went down to flyweight one more time to fight him, he'd have a shot at defeating the last man to defeat him. Not only that, but he'd have two title defenses at flyweight rather than one, and he could potentially go down as one of the only fighters to ever defeat the only men to have defeated him, should he win that rematch.
Georges St Pierre is the only other guy that has done that at the highest level; he defeated the only two fighters to ever hold wins over him, Matt Hughes and Matt Serra. Cejudo already has a win over Demetrious Johnson after losing to him, now that could be the case with Benavidez. Especially considering how good their first fight was, and how close it was. It makes all the sense in the world to run it back for the belt, giving each fighter two more rounds.
This would hold the bantamweight division up a tad more than it already is, however, there are two guys at bantamweight that deserve a title shot. Both Aljamain Sterling and Petr Yan are deserving of a No. 1 contender spot, could you really argue who is more worthy at this point?
Have them fight each other around the same time as Cejudo rematches Benavidez, and have it either be an interim title fight, or just a No. 1 contender fight. After these two fights are over, Cejudo could move back up to bantamweight permanently and fight the winner.
Cejudo started his career out 10-0, and quickly fell to 10-2, before winning his last five, and winning three title fights in the process. His rematch against Johnson, and his fight with Moraes were incredibly impressive. The heart and grit he needed in order to overcome the odds in those two fights was unreal, almost something we hadn't seen before.
There's no breaking Triple-C. He must've made a promise to himself that after the first Johnson fight, he'd never let that happen again, and he hasn't. What would you like to see next for the UFC Bantamweight Champion?