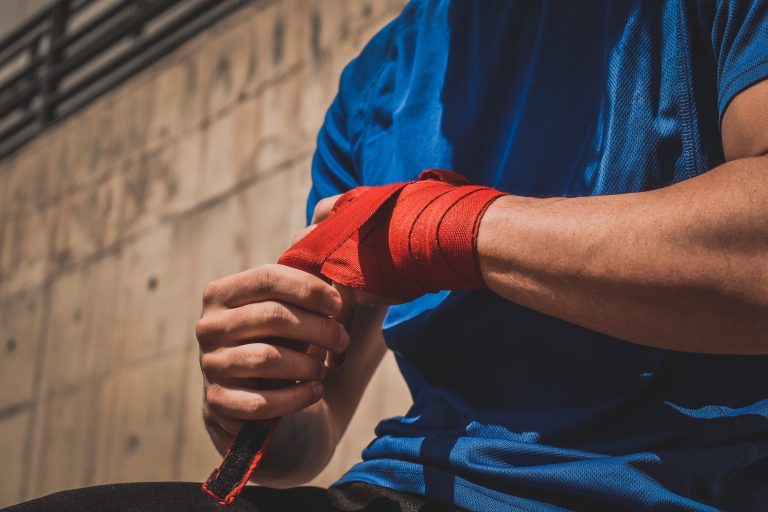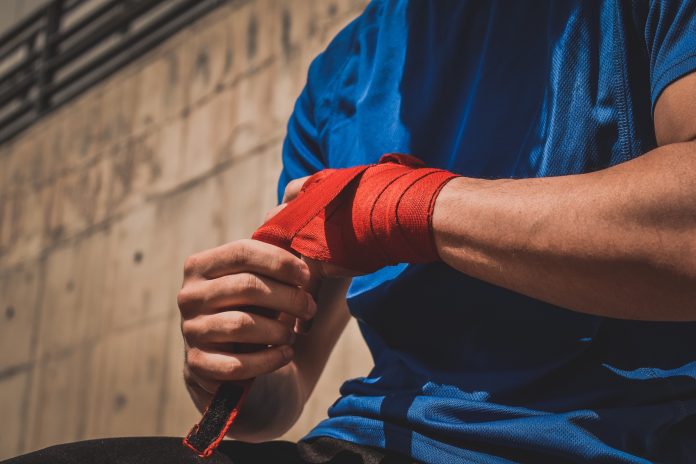 Sports like boxing, Mixed Martial Arts, and Muay Thai may involve several types of equipment such as boxing wraps for the safety and protection of individuals. Here's how you can select the best boxing hand wraps.
A Complete Guide to Finding the Best Boxing Hand Wraps
In boxing, hands are the body parts that are more subjected to strong repeated impact. Well, the stronger the punches become, your hands can be at greater risk of getting injured. Aside from mastering the technique of punching, you can include extra protection to avoid injuries. Hand wraps are important equipment that many boxers wear while training or fighting.
In this article, we understand what hand wraps are and when you can wear them. Further, we are also going to review some helpful tips for selecting the best boxing hand wraps. You can also learn the benefits of wearing a hand wrap and explore some popular hand wraps that many boxers buy.
What Are Boxing Wraps & When to Wear Them
Boxing wrist wraps are safety equipment that many fighters use to keep their small bones, and tendons secure while fighting. You can wear hand wraps during training or boxing fights. Many people also wear hand wraps even when they are training alone, as it helps them get comfortable with the wrap and clench their fists firmly on impact.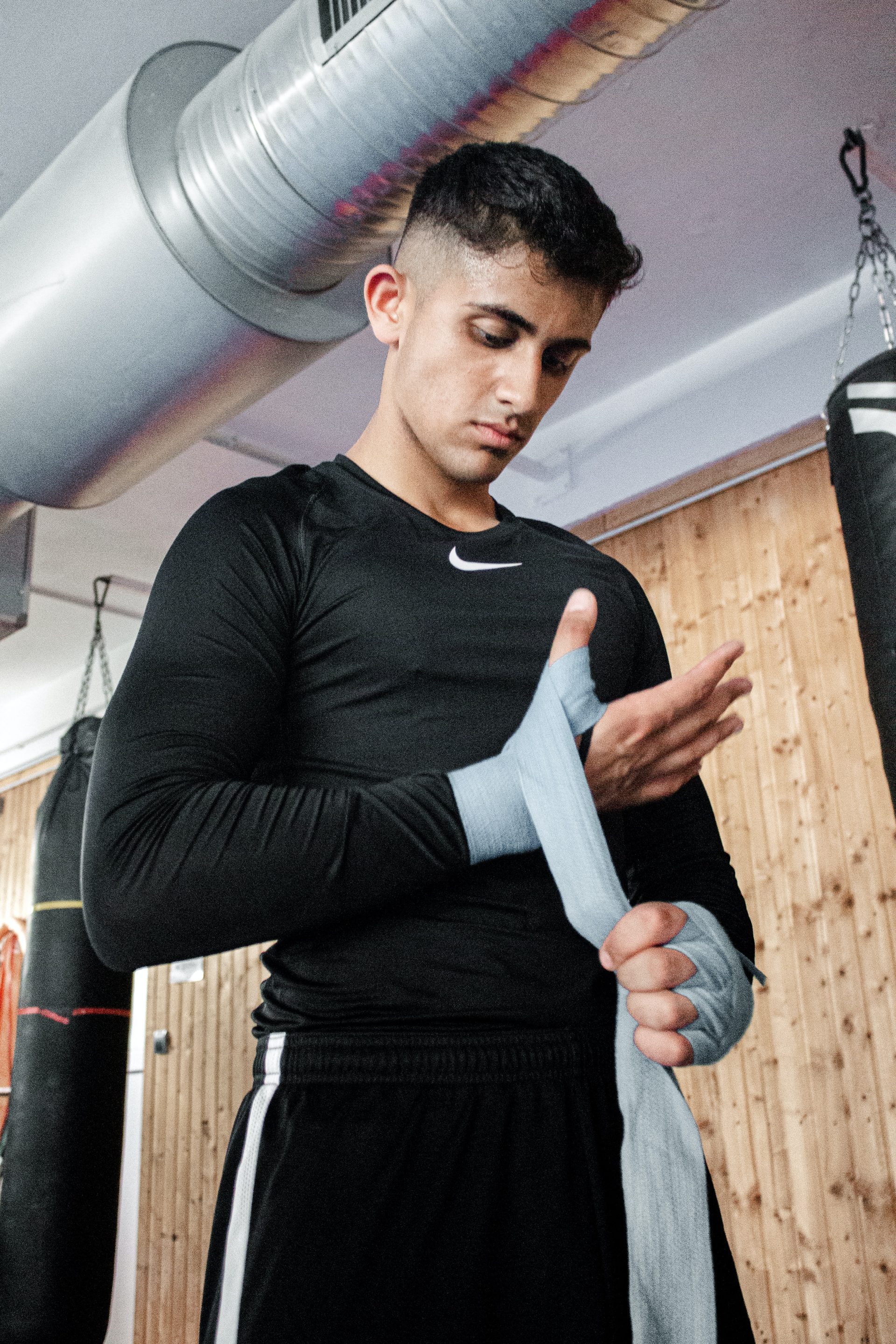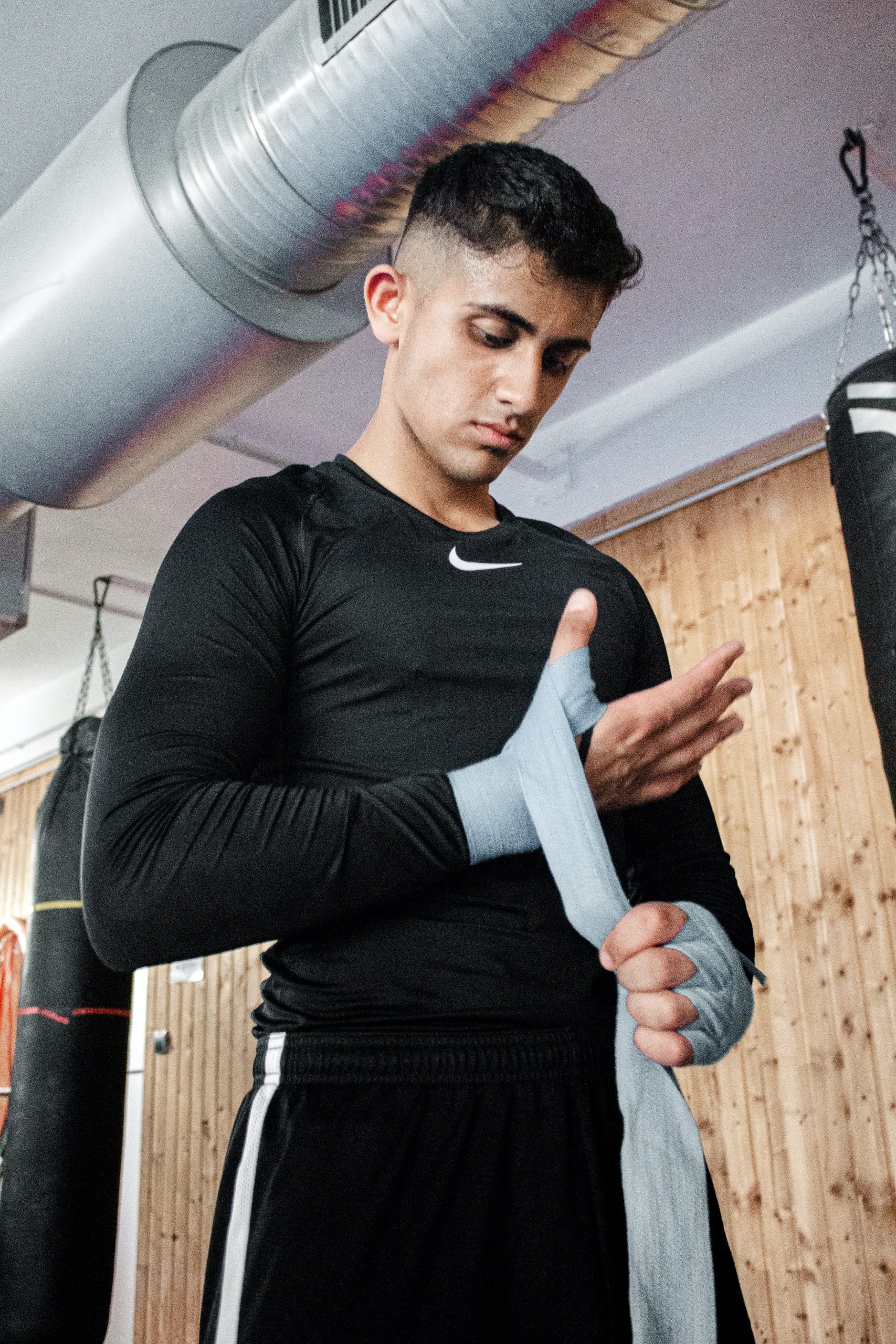 Fighters can train by using hand wraps and test their full force without worrying about getting injured. If you are interested in purchasing the best boxing hand wraps, then check out some helpful tips in our next section.
Tips to Select the Best Boxing Hand Wraps
No one wants to waste their effort and money on buying a product that is of no use to them. The same applies to purchasing hand wraps. This is why here we are providing you with some effective tips and suggestions that you can consider while purchasing hand wraps.
Understand the Types of Hand Wraps
There are different types of hand wraps designed for various purposes. First of all, you should identify your requirements and then explore the types of hand wraps. Here are some common types of wraps based on material and style:
Traditional Hand Wraps: These are one of the most common hand wraps that come in different lengths. If you are a beginner in boxing, then you can go for traditional hand wraps. At one end, there will be a hoop that you can wrap on your thumb and loop around your wrist.
Tape or Gauze Hand Wraps: Many professional boxers use this type of boxing wraps. Boxers can get this wrap as a tailored fit for their hands. Some benefits of using tape or gauze hand wrap include better protection and being lightweight. However, this type of hand wrap cannot be used again.
Elastic Mexican Style Hand Wraps: This type of hand wrap differs from the traditional one as it uses a combination of spandex and semi-elastic cotton. Some advantages of using elasticated Mexican style hand wraps include excellent support, tighter wrap, and better flexibility.
Quick or Fast Hand Wraps: Many professional boxers often use this hand wrap as an alternative to quick or fast hand wraps. Quick wraps can be bulky and will help gloves to stretch when you use them in your gloves.
Find the Right Size
Another important thing that boxers should consider is purchasing the right size of hand wraps. Usually, these are sized between 15 to 18 feet which are around an average of 4.5 meters. The size of hand wraps can also vary depending on the type you select. However, you should also consider how much length you need. Usually, the larger your hands are, the more cloth you will need. Make sure you also check the width of the wrap as per your preference.
Check the Material
Checking the material of hand wraps is also an important factor to consider. Make sure you select a product that is durable and easy to use. Many boxers prefer buying hand wraps with velcro fastenings. While checking the material, you can look for features like cost-efficient, reusable, stretching capacity, and thickness.
Why Should You Use Boxing Wraps?
Understanding the importance of boxing hand wraps is important for fighters. There are plenty of benefits that this equipment can offer. If you are eager to know why boxing wrist wraps are essential, then check below some common reasons:
Hand wraps help fighters secure their moveable bones and avoid injuries.
The independent movement of joints while striking a heavy punching bag may result in a serious fracture. By using hand wraps, boxers can fasten the joints together, which results in the distribution of shock across the whole hand.
Aside from securing bones and joints, hand wraps can also help protect the skin of your hand from tearing.
Further, it can provide excellent support to your wrist and hand.
Best Boxing Hand Wraps You Can Buy
Many boxing professionals who know the importance of hand wraps prefer not to fight without them. If you are also interested in using boxing hand wraps, then here we are with the five best products in the market. You can purchase any of the following hand wraps online or at any nearby store. Now let us discuss the features of these popular hand wraps.
Sanabul Elastic Hand Wraps
This elastic hand wrap is from a popular boxing products brand. Sanabul Elastic hand wraps come in nine different colors in the size of 180 inches and weigh 2.4 ounces. These hand wraps have a velcro thumb loop closure which helps in tightening the wrap around the fighter's hand. If we talk about the material, then it is made of cotton and elastic, making it comfortable and breathable. The material of Sanabul elastic hand wraps helps in keeping the hands dry and cool. Both performance and design-wise, these elastic hand wraps are excellent for boxers.
Everlast Hand Wraps
Everlast is a very popular sports equipment company that manufactures different types of boxing hand gloves and wraps. The everlast hand wraps come in eight different colors in the size of 120 to 180 inches and weigh 3.2 ounces.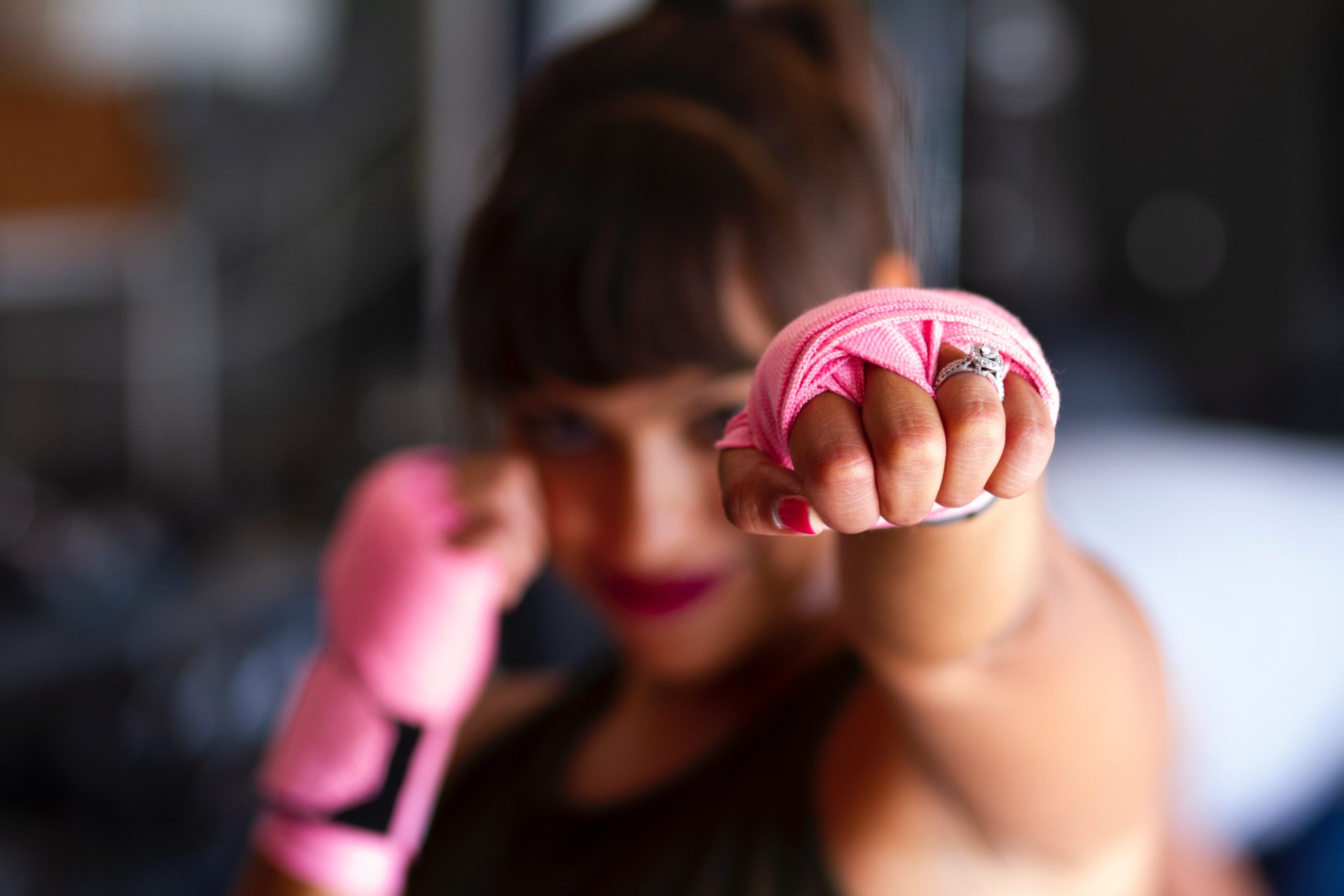 Many boxers like the performance of this hand wrap, along with the construction and design. Another important feature of this equipment is that it has antimicrobial technology to fight bacterial or fungal growth. Moreover, Everlast hand wraps are also easily washable and provide excellent support.
Meister Adult Semi-Elastic Hand Wraps
Another popular product is Meister adult semi-elastic hand wraps. This semi-elastic boxing wrap is manufactured by Meister, which is a leading sports products provider. These hand wraps can come in over 20 different colors. The size of this boxing equipment is 180 inches, and its weight is around 3.52 ounces.
Further, this hand wrap has a dimension of 2.5 x 2.5 x 4 inches. This product is manufactured using cotton and spandex material. Many boxers buy this hand wrap for its durability and strength. Meister adult semi-elastic hand wraps have good elasticity with a semi-flexible design. Aside from this, this boxing wrap allows you to customize the tightness as per your comfort and even use it under the gloves.
Ringside Mexican Style Hand Wraps
If you are someone who prefers Mexican-style hand wraps, then this product can be suitable for you. Ringside, the manufacturer of this product, is a popular brand manufacturing boxing equipment and MMA gear. This hand wrap comes in 10 different colors. It has a standard size of 180 inches and a weight of 1.6 ounces.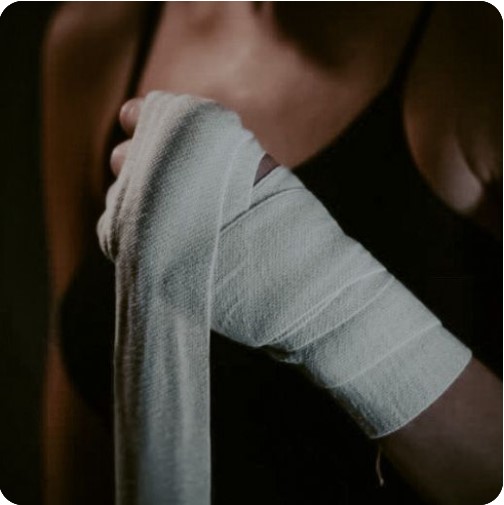 The dimension of Ringside Mexican Style hand wraps is 10 x 10 x 10 inches. If you are a beginner boxer, then this hand wrap with elastic cotton blend material can be a great choice for you. This product has a hook and loop closure system that makes it easy to wrap. Individuals who prefer to train with punching bags can buy this hand wrap online or from their nearest store.
Jayefo Sports Hand Wraps
Jayefo is a well-known manufacturer of sports equipment and products. This hand wrap has a standard size of 180 inches and is suitable for boxing, MMA, Muay Thai, and kickboxing. Further, it has a two-year warranty and is very comfortable for the hands. Other features of Jayefo Sports hand wraps include full hand protection, wrist support, breathable, and easy hook and loop sticky velcro closure. With these breathable and comfortable hand wraps, you do not have to worry about your hands. Jayefo sports hand wraps can be an excellent choice for both beginner and experienced boxers and fighters.