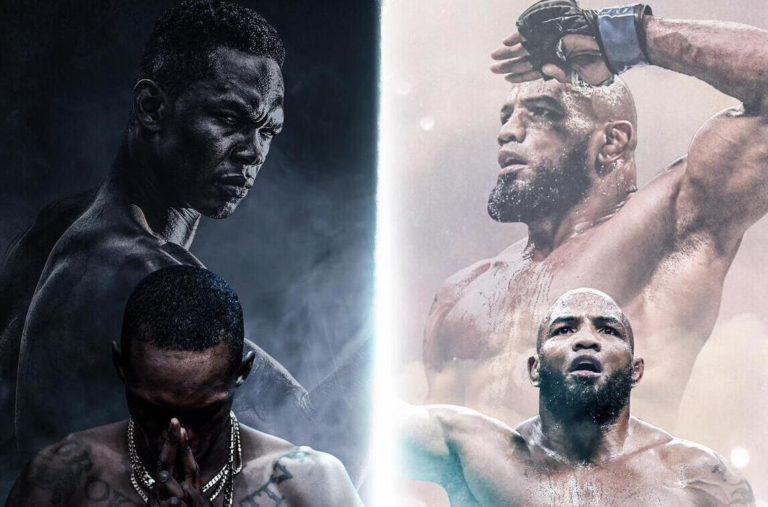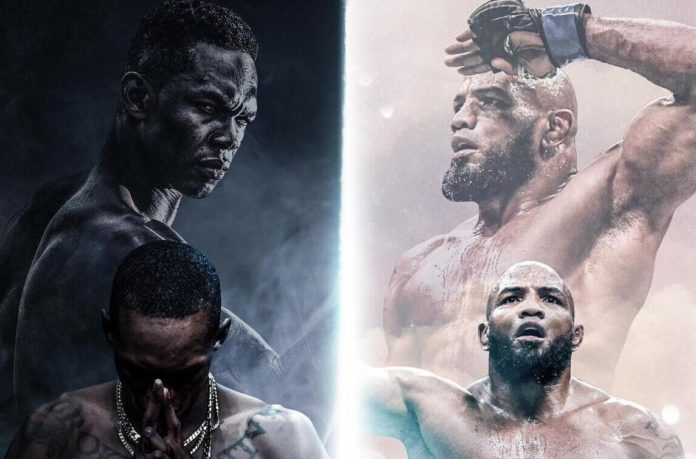 Though many believe this weekends main event doesn't make the most sense, it's still an incredible fight we all get to witness. Not only that, but this isn't a sure win for the champion, Yoel Romero isn't a walkover fight for anyone at 185 lbs. This is Israel Adesanya's first title defense, and he literally chose the hardest match up he could've, especially considering most fans won't appreciate him for his potential victory. This is because Romero's coming off back-to-back defeats, though both of those decisions he lost, he could've easily gotten the nod in. Most believe he won the second Robert Whittaker fight, and the Paulo Costa fight was pretty much split fifty-fifty in votes.
Let's be honest, the reason he lost the second Whittaker decision is most likely because he missed weight, and had he won, that belt would've been vacant. Whittaker made weight, and the fight was close enough to where it wasn't quite a robbery. This is a completely different match up for Romero this time around, as he's fighting the man that took the belt from Whittaker in two rounds. 'The Last Stylebender' is the best striker to ever step foot inside an MMA cage; he's so knowledgeable in the standup department, and all the kickboxing experience he has is to thank for it.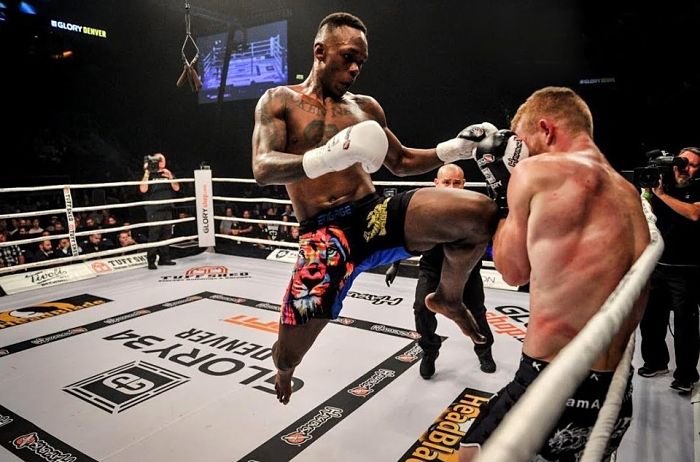 Adesanya went 32-0 as an amateur kickboxer, before turning professional and going 75-5-1. He's also 5-1 in professional boxing, and the one loss was a controversial decision against a well respected boxer. This is a classic striker versus grappler match up, though most of Romero's wins come via knockout on the feet.
Like the champion, Romero is also one of the best in the world at his first art, though his is freestyle wrestling. He has numerous wrestling medals, from the World Championships, to the World Cup, to the Pan American Games, to the Pan American Championships. Of those four tournaments, he has ten gold medals, five silver, and four bronze, ranging from 1997 to 2007. The most important medal he won was when he was competing in the Olympics; he got a silver medal in 2000, and placed in fourth in 2004, one spot away from bronze.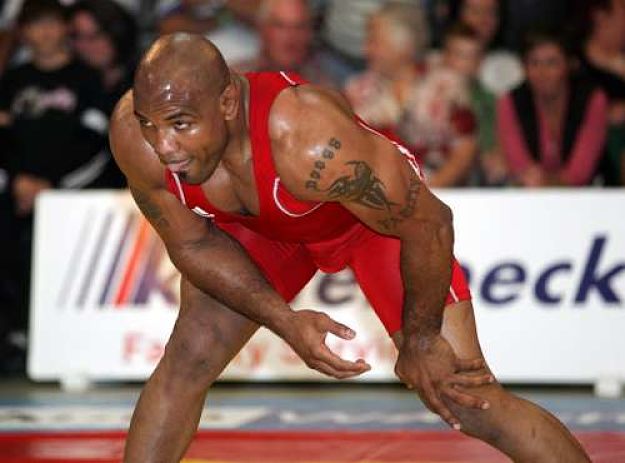 Adesanya's takedown defense has improved immensely, he's gotten taken down less in each fight since making his UFC debut. For instance, he was taken down three times by Rob Wilkinson in his UFC debut, twice by Marvin Vettori in his second UFC fight, once by Brad Tavares in his third UFC fight, and he's been taken down once in his last four fights, by Kelvin Gastelum. It's certainly safe to say however, he hasn't fought anyone with the wrestling abilities of Romero.
'Soldier of God' is one of the scariest fighters ever, of any weight division, and for a reason. In the majority of Romero's fights, he lays back, makes his reads, and waits for his opponents to create an opening for him, before exploding with his insane athleticism and power. If he doesn't see many openings, he tends to open up and go for it in round three, and that's worked for him most of the time. Or do his opponents just make more mistakes against him in round three? Either way, that's been most of his success he's had.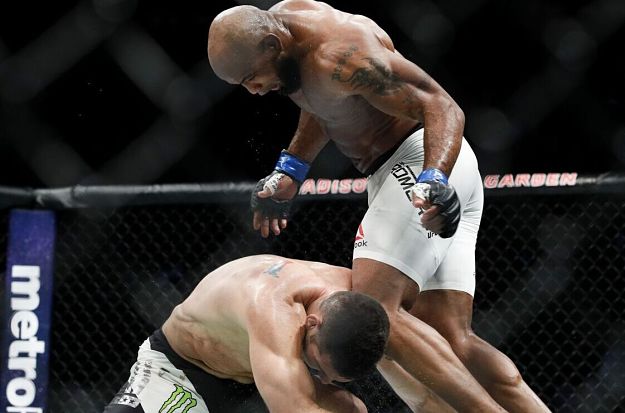 Of his thirteen wins, eleven are knockouts, and seven of those came in round three. All of his UFC knockouts, aside from his UFC debut, came in round three as well. This is also around the time he really picked up the pace in the Whittaker rematch and in his last fight with Costa.
The longer the fight goes however, the harder it gets for Adesanya's opponents as well, he's just too skilled and figures his opponents out too quickly. The rapid pace in which he learned to defend takedowns is just remarkable, and he's always had remarkable striking. His length is always a big problem for his opponents, especially considering how good his striking is; he knows just how to set his opponents up for anything he wants, he makes that much easier by switching stances often and not discriminating his attack.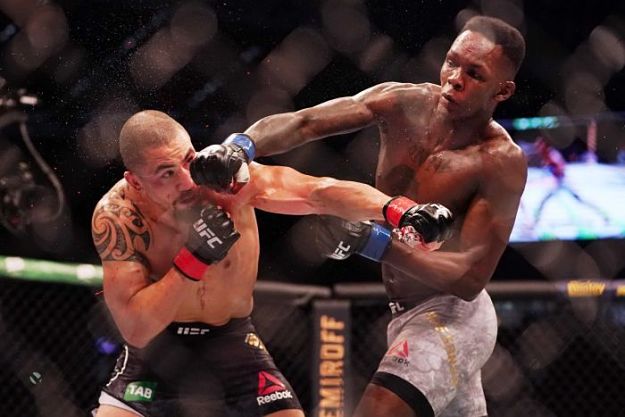 Their dimensions aren't at all alike, with Adesanya being 6'4" with an 80" reach, and Romero being 6′ with a 73.5" reach. Romero can close the distance very, very quickly, with a takedown or a strike, Adesanya will have to be wise to that. Adesanya, like Romero, also has only ever won via knockout or decision, and he carries fourteen knockout victories into the octagon this Saturday. That gives Adesanya a 78% knockout ratio, and Romero an 85% knockout ratio.
There are a couple important questions going into this fight. Will Romero try to wrestle, and if he does, will he be successful in keeping Adesanya down? Will Adesanya be able to keep the distance with his striking? Or can Romero close the distance quickly enough to uncork a bomb on the champion?
What a great title fight the middleweight champion is giving us this Saturday, be sure to tune in!