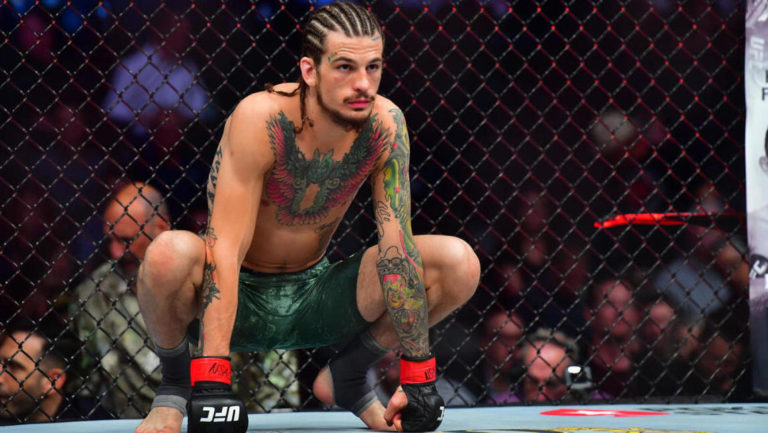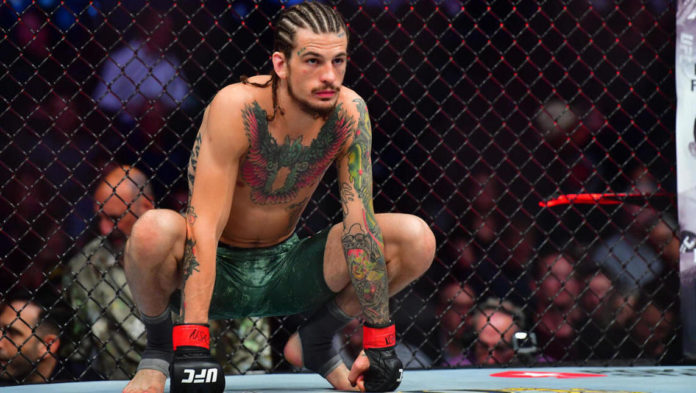 Sean O'Malley was finally able to make his long awaited return to the cage this past Saturday at UFC 248, and as expected, he delivered. He was scheduled to fight Jose Alberto Quinonez back at UFC 229, but was forced out of the bout and given a six month suspension due to a failed drug test.
O'Malley was then scheduled to fight Marlon Vera at UFC 239, and he was again forced out due to a failed drug test, again testing positive for ostarine. He was suspended another six months, and wasn't able to return until this Saturday at UFC 248, his rescheduled fight with Quinonez.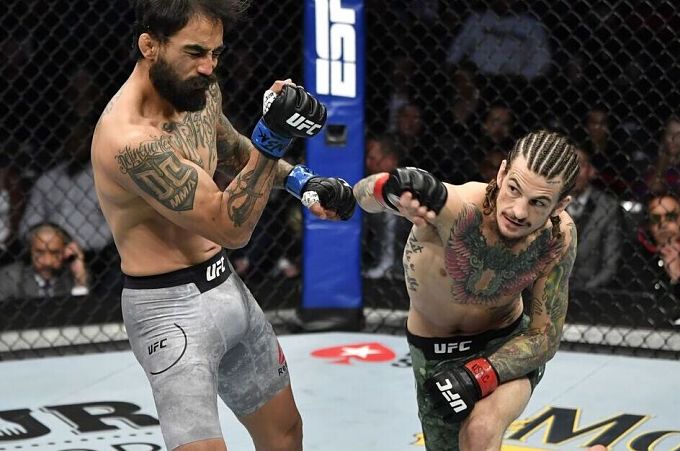 Honestly, it's too bad he's been out for two years, but it's also a real shame that the Marlon Vera fight was cancelled. They're two of the most entertaining, talented, and promising up-and-coming bantamweights in the world.
It's crazy to think he's been out this long because of a tainted supplement, his last fight was seven pay-per-view events before Nurmagomedov vs. McGregor at UFC 229, not seven events before, which would be two-to-three months, but seven pay-per-views, which is just over half a year. UFC 222 was in early March of 2018, UFC 229 was in early October of 2018, that's how long it'd been since he fought.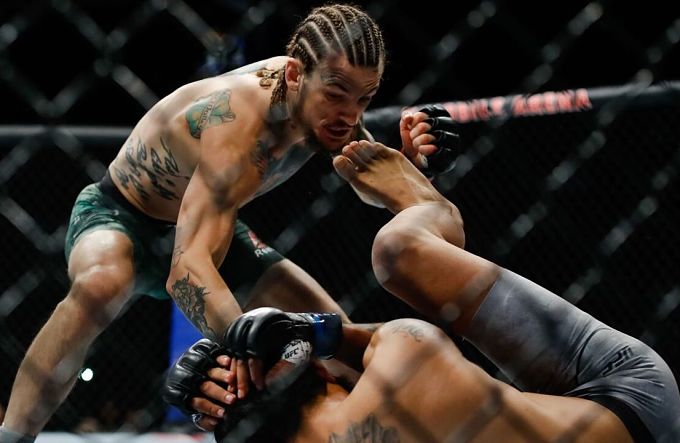 The time off certainly didn't hurt him however, as he came in looking like a better version of what he always looked like, and he picked up his first UFC finish with a first round TKO over The Ultimate Fighter: Latin America finalist. We could've seen anywhere from four-to-six, maybe seven more performances from him had he not gotten suspended at all, but he is still only 25-years-old, he still has a lot of time. Since coming to the UFC, O'Malley has only had impressive performances, and that's only going to continue.
'Sugar' really is the new breed, he's kind of like Zabit Magomedsharipov and Conor McGregor on the feet. He's like Magomedsharipov because he's incredibly flashy and throws all sorts of strikes, but he's much more effective with it than the Russian; and he's similar to McGregor in the sense that he knows how to be slick, precise, accurate, and he knows how to put the snap on his strikes to make them sting.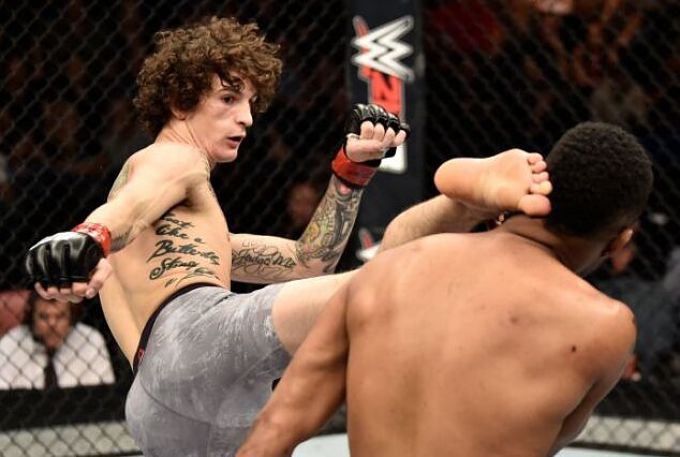 O'Malley has all sorts of options open right now. More than likely, the UFC will match him up with a lower-half top fifteen opponent next. They made one of his cancelled bouts for his return, perhaps they could make the other cancelled bout for his second fight back and have him fight Vera, who's ranked at No. 14.
There's also Raoni Barcelos at No. 15, Song Yadong at No. 13, John Dodson at No. 12, and Cody Stamann at No. 11, any of those would make sense. Rob Font would also be a great fight to see, he's sitting at No. 10, but O'Malley should have another fight or two before fighting a top ten opponent.
Vera is expected to fight Eddie Wineland later this month at UFC on ESPN 8, and Barcelos is expected to fight Stamann that same night, the winner of either of those fights would be great. Even if Wineland defeats Vera, that'd be a great fight too, it'd be O'Malley's first fight against a real true veteran, and Wineland's a striker as well, who's very talented and very fun to watch too.
Sean O'Malley (11-0)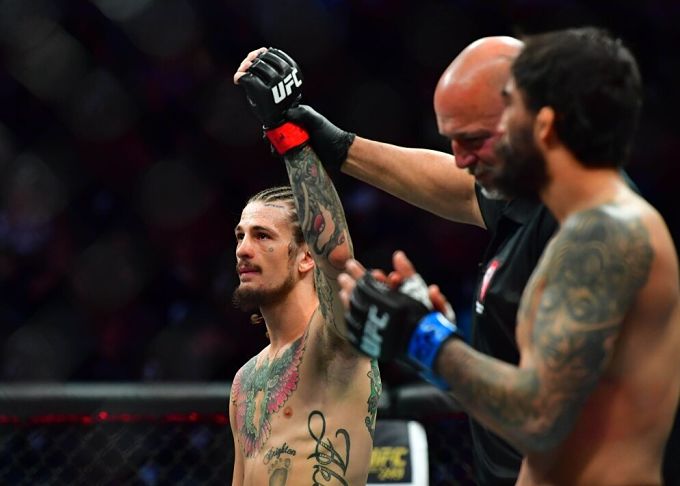 5'11", 135 lbs, 72" reach
BJJ purple belt
9-2 amateur MMA record
11-0 professional MMA record (3-0 UFC)
7 (t)ko, 1 submission, 3 decision
Former ICF Amateur Bantamweight Champion (three title defenses, vacated title to turn professional)