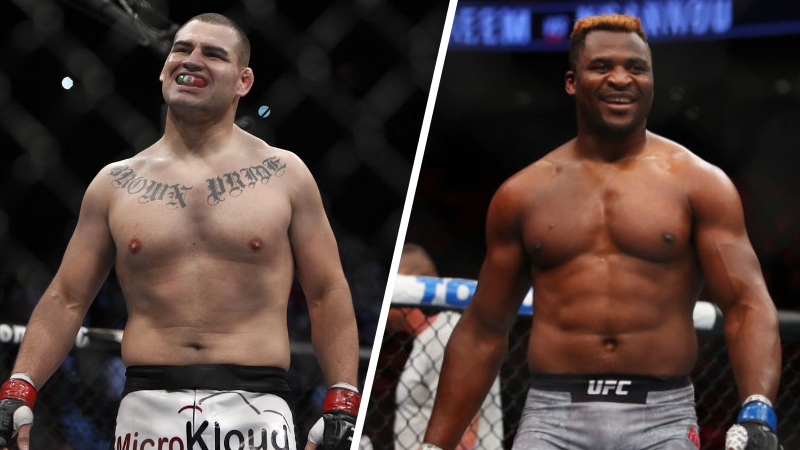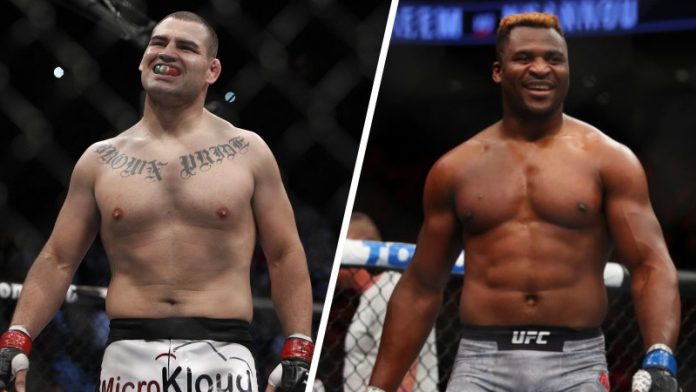 There are six great match ups coming our way live on ESPN at 9 PM ET, 8 PM CT, 6 PM PT, this coming Sunday, right after Bellator 215 on Friday, and Bellator 216 on Saturday. I'm super excited for three fight nights in a row! The main card breakdown is as follows.
Cain Velasquez (14-2) vs Francis Ngannou (12-3)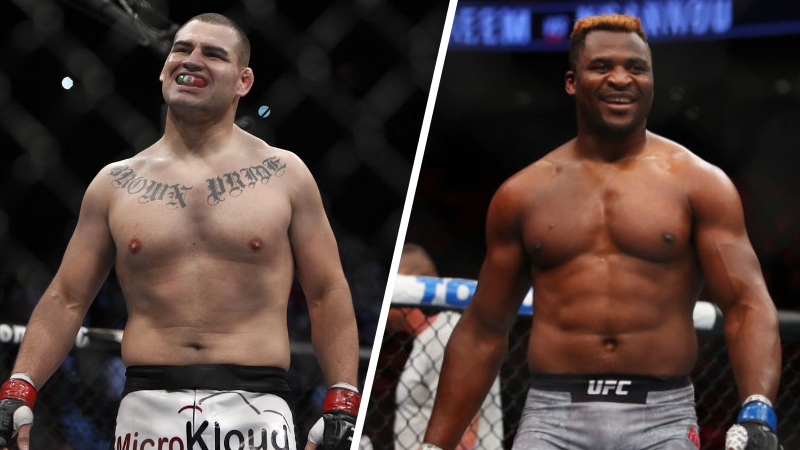 This is a very, very interesting fight, one that I have zero idea how it'll go. Cain Velasquez, though he's the most inactive elite mixed martial artist alongside Dominick Cruz, he is still widely considered the best heavyweight to ever fight in MMA; he hasn't fought since July 9, 2016, a winning effort against Travis Browne at UFC 200. Aside from his last two fights, his last five before that were only against two different people, and the fight before that he won the UFC Heavyweight Championship against Brock Lesnar in 2010.
Francis Ngannou has had a good amount of success in the UFC as well, winning his first six fights with the promotion with five knockouts, and an absolutely beautiful kimura over NJCAA All-American and BJJ brown belt, Anthony Hamilton. For someone that has only trained MMA since 2013, to come into the UFC and do as well as he did with only two years experience when he made his UFC debut, it is really incredible what he's done.
In the time Ngannou has been in the UFC, he's gone 7-2, the same amount of time that Velasquez has gone 1-0; that's just how inactive Cain has been unfortunately. That's the reason this fight is so hard to pick. If he was active, I'd think his NCAA Division I wrestling would get him the win, going 110-10 in high school, and 86-17 in college. Considering he hasn't been competitive in almost three years, it's hard to assume his distance management will be there like it usually was.
Cain has also had a 20 month gap, and a 13 month gap between fights before, along with this two and a half year (about 31 months) gap between fights. We've all been waiting for his return, I'm so thankful he's finally healthy.
James Vick (13-2) vs Paul Felder (15-4)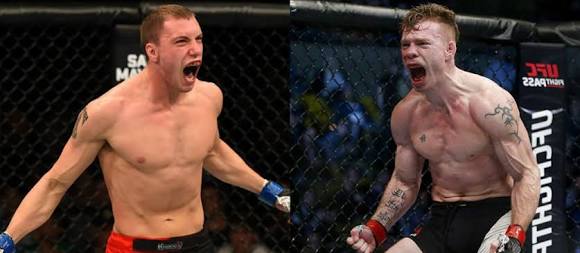 This is a great match up in the UFC's Lightweight division, both men are coming off losses, but were coming off win streaks beforehand; Vick is 4-1 for his last five, and Felder is 3-1 for his last four. They do have one common opponent, which they both defeated, Daron Cruickshank.
James Vick was 4-0 on The Ultimate Fighter 15, and fought Daron in his second fight on the season, in which he won via KO from a surprising knee to the chin of the 2nd degree Taekwondo black belt. Felder had a competitive fight with him, winning via rear naked choke late in round 3.
The point of mentioning that is the fact that Paul Felder is also a 2nd degree black belt in Taekwondo, along with a black belt in Shotokan Karate. James Vick holds a blue belt in BJJ, Felder also did, however was recently promoted to purple by 5th degree black belt Daniel Gracie. Paul Felder also holds a 3-1 record as an amateur, the same record James Vick had on The Ultimate Fighter. Paul Felder had an incredible war with Mike Perry at welterweight in his last outing, losing a split decision, surprisingly Vick hasn't moved to welterweight yet, maybe the end of this fight will determine whether he does or not.
Cortney Casey (8-6) vs Cynthia Calvillo (7-1)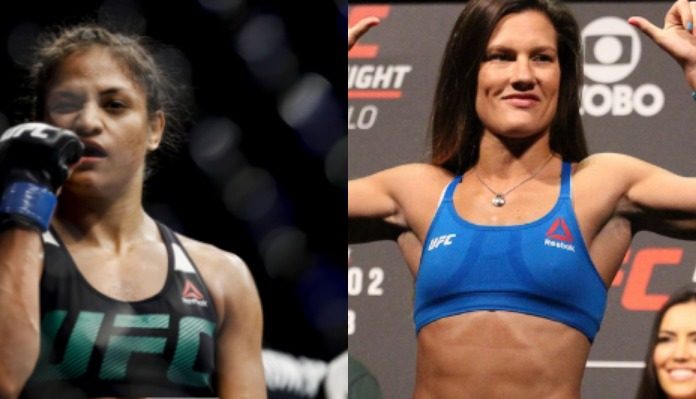 Cortney Casey's athletic background started with soccer, she transitioned to MMA after she was no longer able to play soccer in 2009 due to an injury.
She started out her MMA career as an amateur and held a record of 6-2 before turning professional, and racked up a 4-1 professional record prior to signing with the UFC. Her UFC career has been a little rockier, not winning more than two in a row at any point, maybe this will be the first step to that, considering if she wins this, she will have her second back-to-back wins in the UFC.
Cynthia Calvillo had an amateur record of 5-1 before turning professional, and made her pro debut 28 months after her last amateur fight. She has had some pretty good success inside the octagon, going 4-1 out of her first five, with three rear naked chokes. They have a combined record of 15-7, with 11 finishes, and 6 decision losses.
Alex Caceres (14-11) 1 NC vs Kron Gracie (4-0)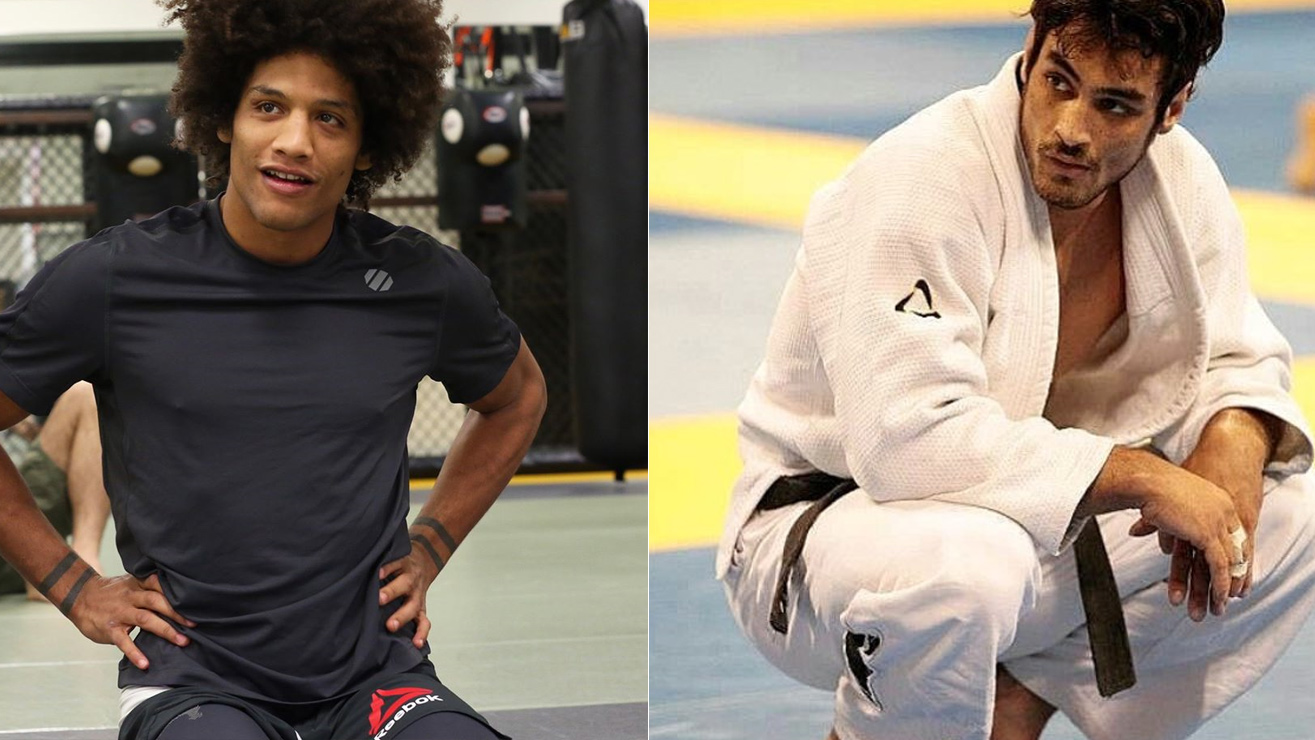 This is one of the very best match ups on the card! We have The Ultimate Fighter 12 vet Alex "Bruce Leeroy" Caceres taking on one of the most dangerous lighter weight grapplers on the entire planet in Kron Gracie.
Caceres has had all sorts of entertaining fights, from his fight with Damacio Page to get his first official UFC finish, his five round split decision loss to Yair Rodriguez in which one judge scored four rounds for him, to handing Sergio Pettis his first defeat in a very entertaining and competitive fight, Bruce Leeroy may not have the record to show it, but he's a very skilled mixed martial artist.
As for Kron, just wow is all I can say about this mans grappling. A guy that has submitted Shinya Aoki, a guy that beat Beneil Dariush in BJJ, submitted Gary Tonon, submitted 3rd degree BJJ black belt Jonathan Torres. However, this is MMA, and of course anything can happen; Caceres does have very good hands, and good submission offense, but Kron is a submission specialist and Caceres though has great submissions, has been submitted a few times before, his BJJ offense is better than his defense. Do we see Caceres winning a stand up battle, or Gracie winning a ground battle?
Vicente Luque (14-6-1) vs Bryan Barberena (14-5)
This match up in the welterweight division is going to be absolute fireworks between two finishers, as they each have 14 wins, only three of which are decisions between their 28 combined wins.
Vicente Luque came to the UFC off of The Ultimate Fighter 21, and held a 7-4-1 record, he had already held a TKO win over former middleweight, and current light heavyweight top contender Thiago Santos. He lost a unanimous decision in his UFC debut, bringing his record to 7-5-1, and has since gone 7-1 with his only loss being a decision to top welterweight Leon Edwards.
In those seven wins, he has four knockouts and three submissions, at that those knockout wins are all KO's. He hits incredibly hard and has a BJJ brown belt to back up his ground game.
Bryan Barberena has 10 knockouts out of his 14 wins. He's most notably known for submitting Sage Northcutt, handing Sage his first loss. He also has a victory over Warlley Alves, and a pair of knockouts over the Ellenberger brothers. Bryan is a very gritty and tough competitor with good power, and Luque is a straight up assassin. My oh my I cannot wait for this one!
Andre Fili (18-6) vs Myles Jury (17-3)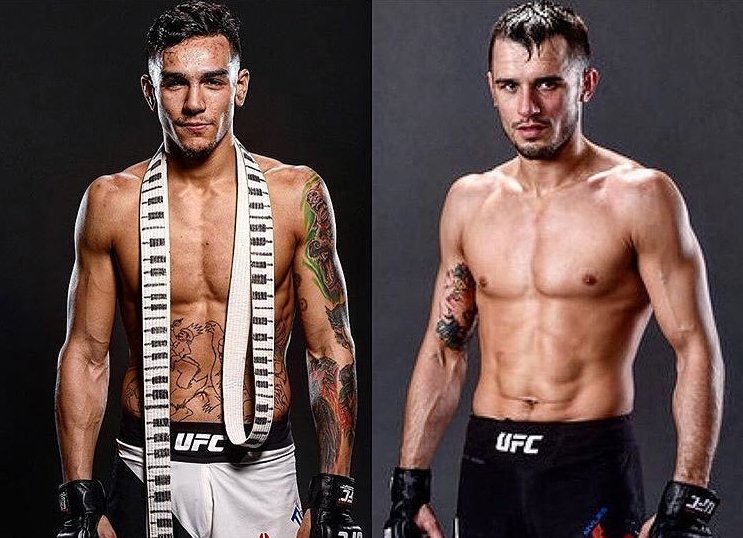 This is actually my favorite fight on the card, both of these guys bring it! Andre Fili has such fluent striking, especially in his hands, his punches are so crisp I love watching him. I also love watching Myles Jury because he's so well rounded, such a talent. Both of these men are entering their prime, which is nuts.
I remember Jury at 21 years old on The Ultimate Fighter 13, he had to leave the season early because of an injury, then he came back on season 15 and had one of the most entertaining, razor thin fights I've ever seen against top five lightweight Al Iaquinta. Myles finished his first ten fights in the first round, his first nine in under three minutes, and has since improved to 12 first round finishes. He started out his career going 15-0, and has since gone 2-3.
Team Alpha Male's prospect Andre Fili has shown glimpses of brilliance in his UFC career, but has had a hard time staying consistent. He started out his career 12-1 before making his UFC debut, improved to 13-1, and has since gone 5-5. It's safe to say if either of these guys want to make it to the top, they need this win as bad as ever. Tune in to ESPN for this absolutely stellar free card!