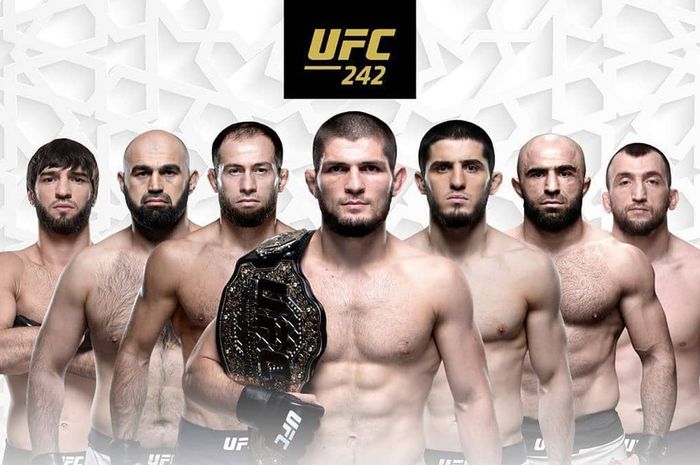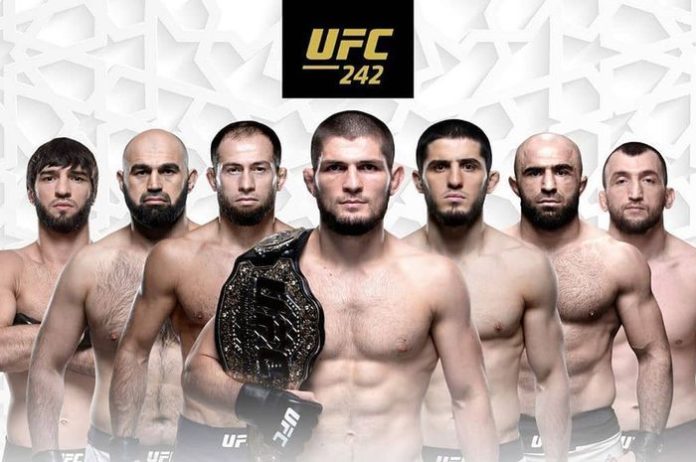 This is a pretty great card we have here at UFC 242. Not only do we have the stellar main event, but we have tons of Russian talent on the card as well. From Islam Makhachev to Omari Akhmedov, to the returns of Mairbek Taisumov, Zuba Tukhugov, and 185-13-1 professional kickboxer Muslim Salikhov, this is going to be a great card. We also have a heavyweight match up between Curtis Blaydes and Shamil Abdurakhimov and a rematch between Edson Barboza and Paul Felder.
We have one of the best main events imaginable this weekend, as the No. 1 ranked lightweight and UFC Interim Lightweight Champion and Undisputed UFC Lightweight Champion take to the cage in the last fight of the night at UFC 242. This is a great main event that many of us have no idea how it will go. Continue reading for an in-depth look into this stellar main event.
Dustin Poirier may be Khabib Nurmagomedov's toughest challenge to date, he certainly poses the most threats to him of all the opponents that he has faced. Edson Barboza had very dangerous striking, but wasn't as well rounded as 'The Diamond'. Poirier holds a BJJ black belt, and got performance bonuses in his last four fights. All of his last four wins are also over current or former champions, like Anthony Pettis, Justin Gaethje, Eddie Alvarez, and Max Holloway.
As good as Poirier is, and as hard as he hits, we really can't count him out of any fight at 155 lbs. One fight to refer to when thinking about this one is Nurmagomedov's fight with Al Iaquinta, though it may not be too relevant considering it was only given 24 hours notice. Poirier fights similar to Iaquinta, he's a good boxer that mixes in some kicks decently and has a good ground game.
The difference between those two is that Poirier hits harder, he's better on the ground, and he has a little bit different of footwork. We all know how good Khabib Nurmagomedov is, he's ran right through every person he's ever fought. The only round he ever lost in his career was round three against Conor McGregor, and he barely lost it.
One interesting fact when looking at this fight is that Poirier has never lost the way Nurmagomedov wins, he's never been out-wrestled or taken down and pounded on to a defeat, and Nurmagomedov's never been defeated a single time. This means something has to give in this fight. Will Nurmagomedov be able to chain his takedowns together against a guy like Poirier? We don't know at all how this will go because we've never seen either guy fight someone like the other. Fight Card posted below:
Main Card: PPV (2pm ET/11am PT)
Lightweight (C): Khabib Nurmagomedov (27-0) vs. Dustin Poirier (25-5) 1 NC
Lightweight: Edson Barboza (20-7) vs. Paul Felder (16-4) II
Lightweight: Islam Makhachev (17-1) vs. Davi Ramos (10-2)
Heavyweight: Curtis Blaydes (11-2) 1 NC vs. Shamil Abdurakhimov (20-4)
Lightweight: Mairbek Taisumov (27-5) vs. Diego Ferreira (15-2)
Preliminary Card: FX (12pm ET/9am PT)
Women's Flyweight: Joanne Calderwood (13-4) vs. Andrea Lee (11-2)
Featherweight: Zuba Tukhugov (18-4) vs. Lerone Murphy (8-0)
Bantamweight: Sarah Moras (5-5) vs. Liana Jojua (7-2)
Lightweight: Teemu Packalen (8-2) vs. Ottman Azaitar (11-0)
Early Preliminary Card: Fight Pass (10am ET/7am PT)
Welterweight: Belal Muhammad (15-3) vs. Takashi Sato (15-2)
Welterweight: Nordine Taleb (15-6) vs. Muslim Salikhov (14-2)
Middleweight: Zak Cummings (23-6) vs. Omari Akhmedov (18-4-1)
Lightweight: Don Madge (8-3-1) vs. Fares Ziam (10-2)