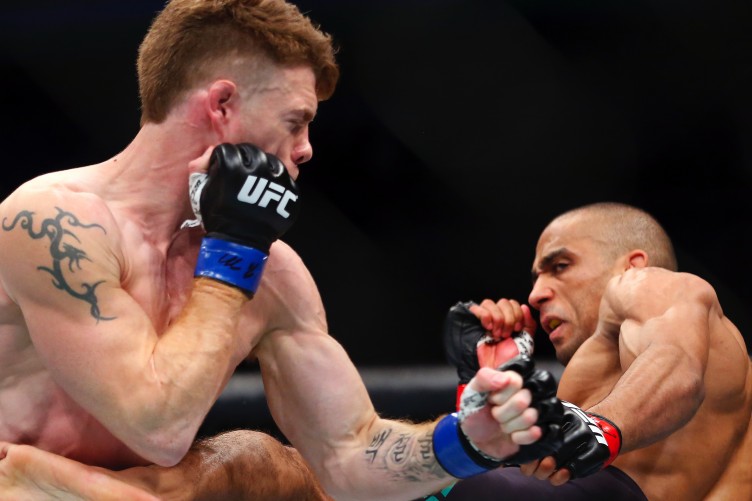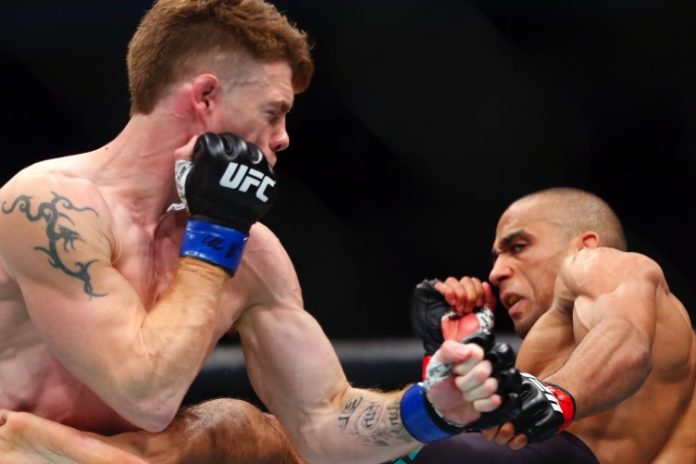 We have a great rematch going down in our co-main event of the evening tomorrow at UFC 242, as the No. 10 ranked Paul Felder and the No. 7 ranked Edson Barboza go at it again. Their first fight was a closely contested technical battle that saw Barboza winning 29-28 on all three judges scorecards. Will this time around be any different? Felder is certainly more established in the UFC now, perhaps that'll play a factor.
We'll start off with the fact that Barboza threw and landed a spinning back kick to Felder's cup about half way through round one, Felder may have been compromised considering. 'Junior' is the only fighter in UFC history to have knockouts via five different methods. He's finished opponents with punches (x2), a spinning wheel kick, a flying knee, leg kicks (x2), and a body kick. He's also the only fighter to have more than one finish via leg kicks, and was the first fighter to ever win a fight via spinning wheel kick.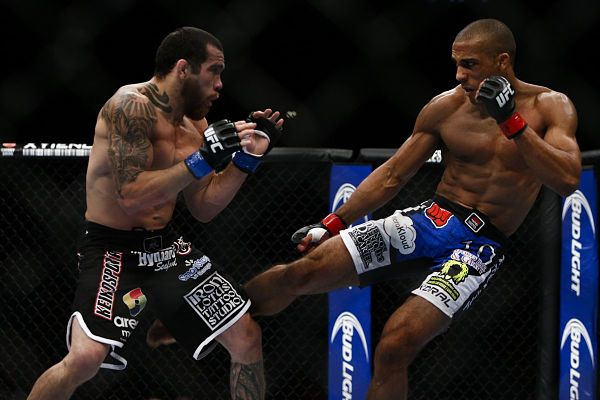 Aside from his finishes, we've also seen him out-strike guys like Anthony Njokuani, Anthony Pettis, Bobby Green, Gilbert Melendez, and of course Paul Felder to the scorecards. Felder is an expert striker, Njokuani is 25-2 in professional Muay Thai, Pettis is a 3rd degree black belt in Taekwondo, and Melendez is one of the best MMA boxers we've ever seen. Barboza's stand up is absolutely no joke.
That's quite the impressive resume Barboza has, not to mention being 25-3 with 22 knockouts (17 in round one) in professional Muay Thai, winning 18 titles in numerous different cities and organizations. He's like a Jose Aldo that throws head kicks, that's the perfect way to sum up Edson Barboza's style of fighting. Barboza also boasts a brown belt in BJJ, but we literally have never seen that from him, he's a striker through and through.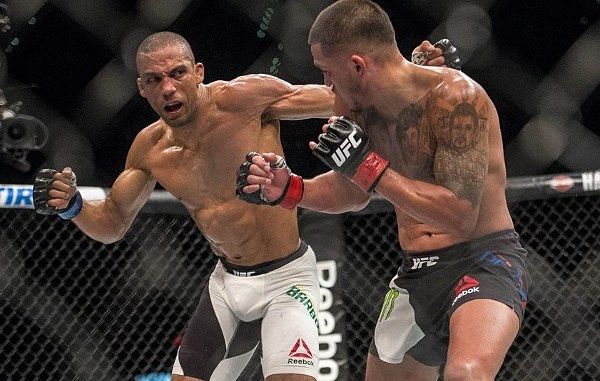 Paul Felder is a very dangerous opponent for anyone, and has only gotten better as he's gotten older. It's crazy to think considering Barboza's been in the UFC four years longer, but Felder's almost two years older than him at 35 years of age. The attack of Felder is every bit as dangerous as Barboza; his wide array of elbows and setups for elbows is incredible, his diverse arsenal of kicks is great, his footwork is almost perfect, he's about as elite of a striker as you'll get, as is Barboza.
Felder has knockouts via two methods inside the UFC, unlike Barboza's five, but three were via elbows, and all three in a row during his most recent win streak. Other than that, he has a victory over Danny Castillo via KO (spinning back fist). That makes this fight even more interesting, they both have KO victories via spinning attacks.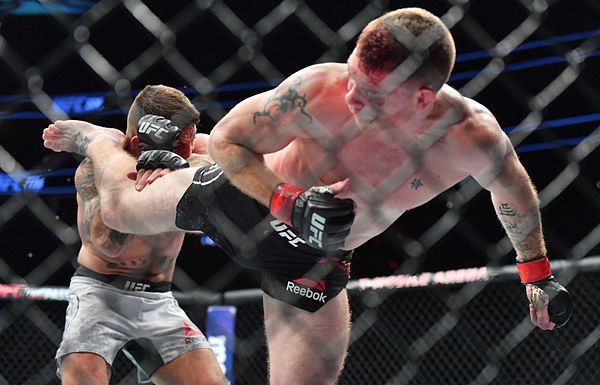 What sets these two apart from 98% of mixed martial artists out there is the fact that not only are they great strikers, but they're both so well rounded on the feet. Both have incredible kicks, whether they're head kicks, leg kicks, body kicks, or spinning kicks. Both have incredible hands, both have incredible knees, Felder probably has the edge when talking about elbows, but both are great at them as well.
There are two other things both of these guys share a similarity in. For one, they were both champions before joining the UFC. Barboza won the Renaissance MMA Lightweight Championship, defended it twice, then won the Ring of Combat Lightweight Championship before making his UFC debut. Felder won the CFFC Lightweight Championship and defended it once before coming to the UFC.
The other is that they both have two black belts in striking arts, which makes perfect sense, there's a reason they're both so good on the feet. Barboza started out with Muay Thai at age eight, and earned a black belt in it, along with achieving a black belt in Taekwondo. Felder on the other hand has a 2nd degree black belt in Taekwondo, something he started practicing when he was 12, as well as a black belt in Shotokan Karate, the same style Lyoto Machida does.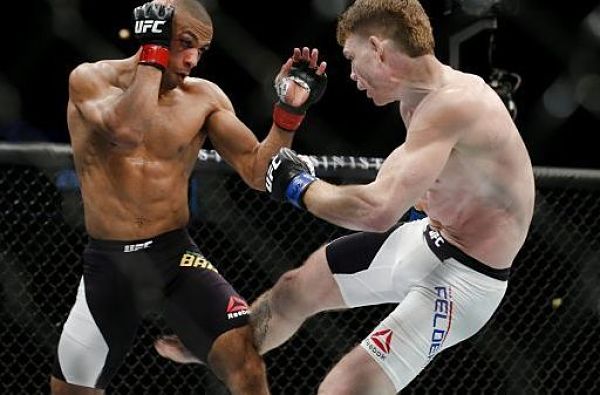 This is a great fight, a great match up that we're lucky we get to see again. Barboza handed Felder his first ever defeat as a professional, that had to sting a bit falling to 10-1 rather than climbing to 11-0. Felder's certainly improved since, and Barboza has been in some real wars since. Fights like he had with Tony Ferguson, Khabib Nurmagomedov, Kevin Lee, they were all after his fight with Felder, and he took immense amounts of damage in all three of those fights.
Since their first showdown Felder has gone 6-3, and Barboza's gone 4-4. The guys that Barboza lost to were the very best in the world however, mostly better competition than Felder's lost to. This is most likely going to be a technical battle between these two, just like their first one was, though both are better fighters now than they were then. Who's made the better adjustments and how do you see this fight panning out?