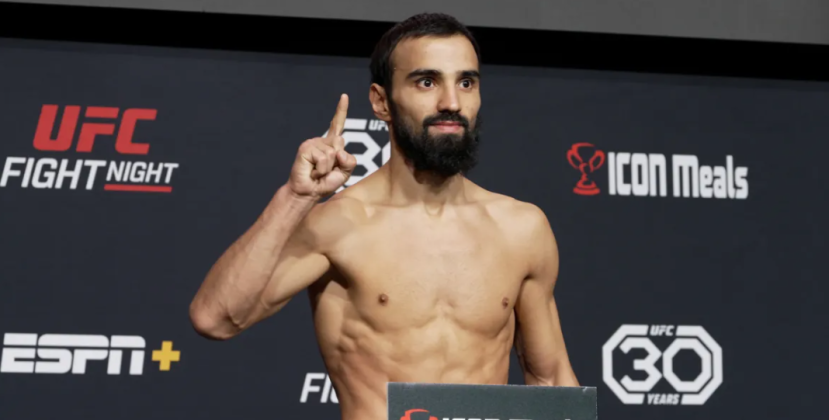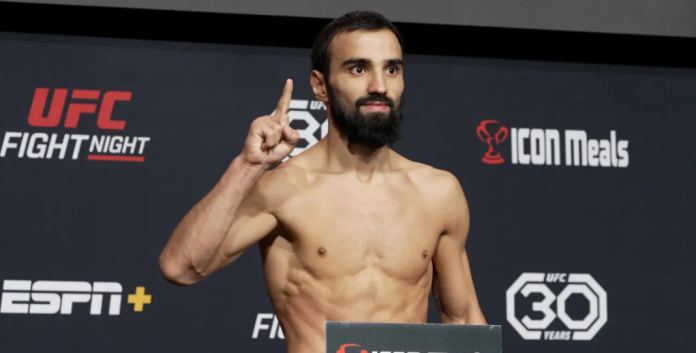 UFC featherweight Khusein Askhabov will no longer compete in his scheduled bout against Daniel Pineda at UFC Vegas 80 in October.
Askhabov was recently arrested over his alleged involvement in kidnap, torture, and extortion in Phuket, Thailand. Khusein and his twin brother Khasan are allegedly said to have orchestrated the crime.
According to a report from Phuket News, Askhabov was arrested after a warrant was issued on September 4.
Russian MMA fighter, Khusein Askhabov, and his brother were arrested in Thailand for robbing and torturing a businessman in numerous ways, including using a hot iron.

All of this could've been avoided if they had stayed in Russia. Just saying 🙄 pic.twitter.com/scvJEQ6KTx

— Victoria (@victoriaslog) September 11, 2023
The warrant accused him and his twin brother, Khasan, of being involved in a break-in, during which the alleged thieves stole items worth 12 million Thai baht, which is approximately $337,881.
Some of the stolen items reportedly included three expensive watches, an Apple laptop and phone, the victim's passport, and a debit card.
In a recent press release published on the UFC's official website, the promotion revealed that they have canceled Askhabov's scheduled fight, which was slated to take place on October 7th.
The UFC further added that they will wait for the legal proceedings to conclude before making their next move.
As the investigation continues and more details emerge, both the UFC and its fans will be keeping a close eye on any new developments in this case.
Whether Khusein Askhabov makes a return to the UFC will depend on the legal process and decisions made by the organization.